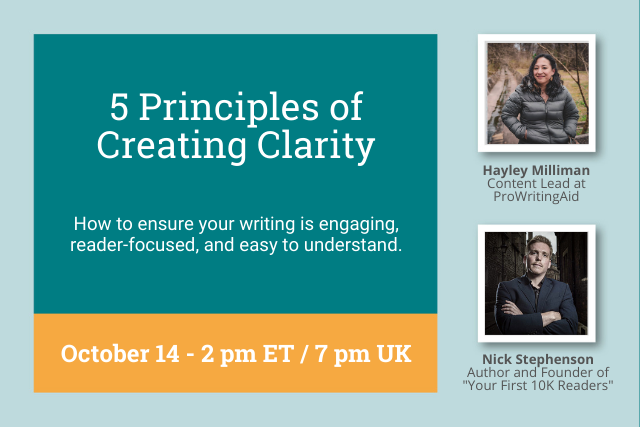 All writers believe in the value of clarity, and as readers we can confidently describe a sentence or paragraph as clear or unclear.
But most of us don't really know the specifics of how clarity is produced.
In this webinar we'll talk about how to craft sentences that produce clarity for readers, how to effectively organise information for readers, and how we can create writing that provides a fluid and low-effort reading experience for our audience.
Nick Stephenson, Author and Founder of Your First 10K Readers
Nick Stephenson is a USA Today bestselling author of thriller, science fiction, and non-fiction. He also teaches other authors how to find their first 10,000 readers and make a living from their writing online.
---