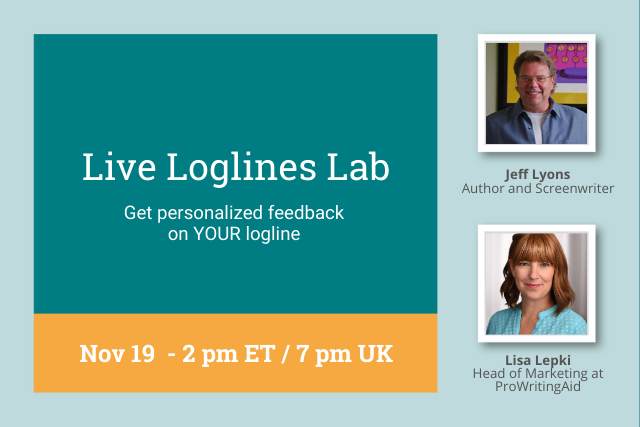 Would you like professional feedback on your logline? Now's your chance!
Loglines are an essential tool for pitching agents, editors, or film producers. In this session, Story Development Consultant Jeff Lyons will be live workshopping participants' loglines to help ensure they are as effective as possible.
You'll be able to share your own logline and receive personalized feedback from Jeff, so have your loglines at the ready.
Jeff Lyons
Jeff Lyons is a published author, screenwriter, editor, and story development consultant with more than 25 years' experience in the film, television, and publishing industries. He has worked with literally thousands of novelists, nonfiction authors, and screenwriters helping them build and tell better stories.
Ready to write the perfect logline?