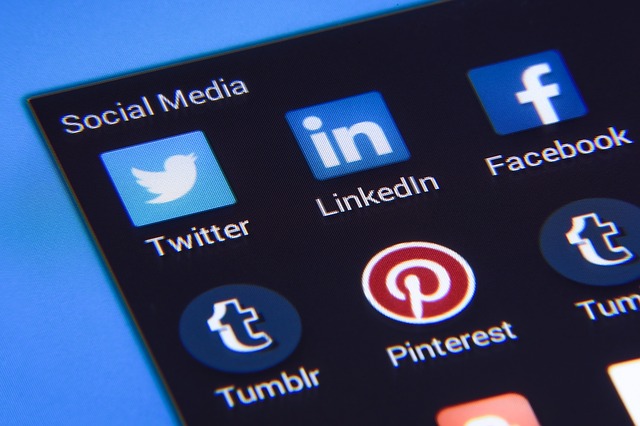 Building a social media presence from scratch, especially if you've never invested in anything like that before, can be daunting. But it doesn't have to be!
You don't need to be the most witty Twitter poster or the most frequent or flashy Instagrammer to be a successful social media maven. Instead, you need to be consistent, friendly, and engaging.
In this article, we'll help you go from zero to social media hero without breaking a sweat – or the bank.
Which Social Media Sites Are Right for You?
The social media sites you decide to frequent have a lot to do with your audience and what you're comfortable with as an author.
Here are some of the sites you could choose to engage on, as well as who they're good for:
Facebook
Good for adult audiences (30+) in both fiction and non-fiction. Offers the most flexibility in terms of types of content you produce (videos, images, text). If you are planning to host events, Facebook is great because you can create and invite people to the events.
Instagram
Good for younger audiences (13–45) in both fiction and non-fiction. You'll need to have beautiful images and strong captions. Instagram's stories feature is great for engaging with audiences. You can talk to your audience so they see your face, hear your voice, and get to know you.
Twitter
Good for audiences between 18 and 45 in both fiction and non-fiction. You'll need to be very active on Twitter – the best Twitter users are posting five or more times per day. Twitter is a great tool for networking, so if your book is about business or other similar topics, Twitter is the platform for you.
LinkedIn
Good for adult audiences (30+), primarily for non- fiction. LinkedIn is all about professional connections. You can publish teasers of your book and offer tips. It's a great platform for people writing about business, entrepreneurship, job hunting, professional services, etc.
How to Build Followers on Social Media
You have probably seen all those ads guaranteeing 5,000 followers for $100 or similar. I can't say this more emphatically: DO NOT BUY FOLLOWERS.
While you might feel good in the short term when you suddenly have 5,000 people following you, when you see that they are primarily spammers and fake accounts, you will realize that they are completely useless. They are not going to buy your book. In fact, people can recognize fake followers a mile off and it can cause you to lose credibility.
Unfortunately, there is no shortcut to building your social media followers. It requires time, persistence and hard work. But it pays off. It's one of the best ways to actively engage with your potential buyers.
Here are some tips and best practices to get you started:
#1: Post Consistently
The first and most important rule when building your social media presence is to post consistently. While larger, more established accounts can get away with posting once in a blue moon, you'll want to post frequently and predictably when just starting out.
Now, posting consistently doesn't mean posting multiple times a day. Typically, you can get away with one high-quality post per day on Facebook and Instagram. You'll want to aim for more on Twitter – think three to four of your own tweets, as well as a few engaging with others.
People return to accounts that provide content they want to engage with. It's better to have a consistent posting schedule and set list of topics that you talk about than to do a bit of everything all the time. Stick to a single focus (or set of focuses) for your profile – don't make your literary account also a fitness account.
#2: Engage With Other People in Your Niche
One of the best ways to increase engagement on your social media profiles, as well as to make positive connections with people who may help your career, is to chat with other people in your niche. Get your thumbs ready, because you'll need to do a lot of liking and commenting!
You don't have to say anything super insightful or meaningful – rather, just be vocal! Set aside 15 minutes per day to scroll through the accounts on your feed.
When you find posts that are interesting, say so! Anything that you "like," you can also leave a comment on! The more you show support for others, the more they'll show support for you.
Find conversations that are happening in your genre. Twitter is a great platform for participation. Find hashtags that relate to your book's genre, like #YAlit, and see what people are saying. Jump in where you can. The goal here is to familiarize people with your name. You want to be seen as an active participant, not just a follower.
#3: Follow the People You Engage With – They Just Might Follow Back
There is a phenomenon on Twitter where if you follow someone, they will often follow you back. It's a kindness that shows that they appreciate that you took the time to follow them.
Writers seem to be even better at this than the regular population of Twitter. So, every time you like or comment on a clever tweet, take a moment to follow the commenter. The combination of your comment and your follow increases the likelihood that they will follow you back.
#4: Put Value into Your Captions
Every post you put on Facebook or Instagram should have a high-quality image (see the next tip) and a strong caption. As a writer, you definitely don't want to skimp on the caption! The caption is where you'll tell your story and invite your audience to engage with you more fully.
Your caption should be engaging. Put those writing skills to use. Many of the most successful
Instagrammers regularly hit 100 words or more in their captions. Share stories, reflect on challenges, and give your audience a peek into your daily life.
When writing your captions, don't forget about formatting! Nothing will make a casual audience
member scroll past faster than encountering a wall of text. The more white space your captions have, the better. Make it easy and pleasant for people to read – remember, phone screens are small.
#5: Use Striking Visual Imagery
Every post you put up should have both a caption and an image. Your image is the part that
will get your audience to stop scrolling and see what you have to say, so you need to make sure it's show-stopping (or, rather, scroll-stopping).
Use high-quality images with bright, vibrant colors which naturally attract attention. Make sure that your image is cropped well – so preview before you post! Similarly, make sure that your uploads render crisply, without any pixelation. Nothing will make you look more unprofessional than posting a low-quality image.
#6: Take Advantage of Hashtags to Find New Followers
Hashtags are a way for social media users to find other people who are commenting on the same topic. One hashtag that's very popular for writers on Twitter is #amwriting. Search for that hashtag and you will find a wide range of writers who are commenting about the writing process.
If you add #amwriting to your tweets or Instagram posts, your content will show up to all the writers who are part of the #amwriting community. It's a great way to find other writers who are in the same boat as you. You can go further with this: #amwritingfantasy, #amwritingscifi, and #amwritingromance all have active communities.
Or, if you are writing about a specific subject, search for associated hashtags for that topic. For example, if you are writing a book about or taking place during World War II, make sure to use #ww2, #worldwar2 and #warhistory to find people interested in that. If you are writing Harry Potter fanfiction, use #potterhead, #pottermore and #HarryPotterLiveTweet.
Best practice dictates that your tweets should never have more than a few hashtags. Your content is still the most important part of your message; the hashtags just help get it in front of people.
#7: Utilize Tools to Make Your Life Easier
As we mentioned before, you'll want to post at least once per day on all major platforms. But that doesn't mean that you need to log in and spend time every day.
In fact, it's easier and more effective to batch your content by scheduling posts in advance. Tools like Buffer, MeetEdgar.com, or SproutSocial help you schedule weeks and weeks of social media content.
Create a plan, make the content, upload it, and then you are off the hook for a while.
#8: Know When to Outsource
If the thought of social media stresses you out (or if you're just not very good at it), it may be time to outsource. These days, having a strong social media presence is an important part of being an author – so you likely won't be able to promote your book without engaging on at least Twitter, Instagram, and Facebook.
If your posts aren't receiving a lot of attention, or you feel frustrated generating the type of content you need, you can always outsource your accounts. There are tons of options for hiring a freelancer to manage your accounts. You can typically find a decent entry-level social media manager for just a couple hundred dollars a month, an expense which may be well worth it. Check out sites like UpWork or virtual assistant groups on Facebook to find people who provide these services.
In Summary
Managing your social media accounts is an important part of being a successful author.
If you're self-publishing, social media can be a great way to get the word out about your book. If you're following a more traditional publishing path, a strong social media presence can help you get your foot in the door and secure a better deal.