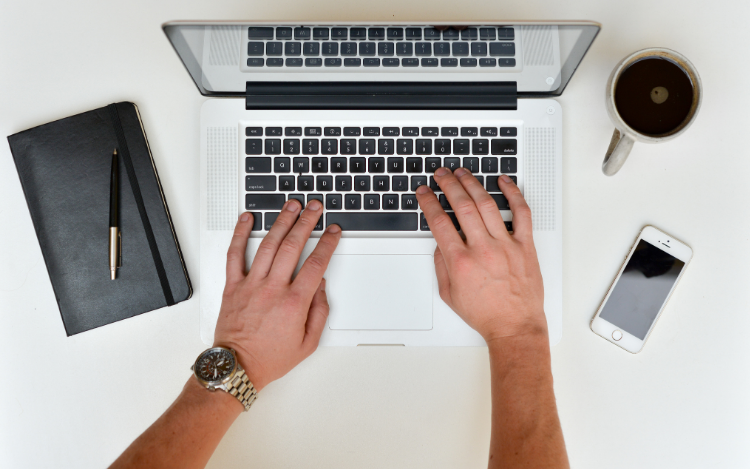 Using an AI writing assistant is a great way to speed up the writing process and fix any typos or grammatical errors along the way. 
QuillBot is one of the leading AI writing assistants offering a free and Premium version, but is it the best writing assistant for you? This article aims to provide a review of QuillBot, explaining each of its features with pros and cons so you can make an informed decision. 
But first, what is QuillBot, and how does it work?
What Is QuillBot?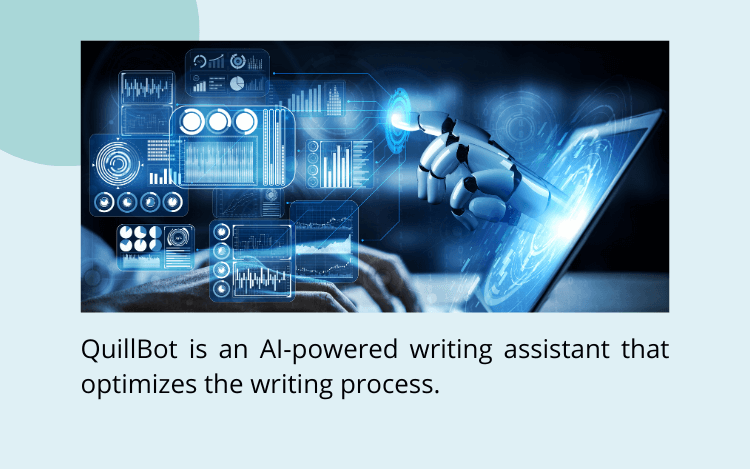 QuillBot is a tool that uses artificial intelligence to help with the writing process. It's well known for its ability to paraphrase sentences, but it also has features to summarize information, correct grammar and punctuation errors, cite sources, and conduct plagiarism checks. 
The tool aids students with academic writing, while also being used by creatives and working professionals. QuillBot increases productivity and ensures quality by speeding up writing, catching any mistakes, and helping with writer's block.
How Does QuillBot Work?
QuillBot can be used to rewrite text found online and transform it into your own words. 
Simply copy and paste text into the tool, and QuillBot paraphrases to create entirely new sentences based on the information you provide it with. 
QuillBot can also check grammar, spelling, and punctuation mistakes too, so you can deliver error-free writing.
Pros of QuillBot
QuillBot has several features and customizable elements that help you speed up the writing process. 
When you enter the editor, there's a panel giving you access to seven tools. 
Choose from the Paraphraser, Grammar Checker, Plagiarism Checker, Co-Writer, Summarizer, Citation Generator, and Translator. Each of these features can be accessed individually, but if you want them all in the same tool, the Co-Writer is what you're after.
In the next section, we'll break down each one so you can get a better understanding of the features.
QuillBot's Paraphraser 
Paraphrasing is QuillBot's primary function. You can input text into the tool and hit "Paraphrase." On the right-hand side, your paraphrased text will populate. QuillBot underlines words and phrases and will offer suggestions to replace your text with synonyms or paraphrased sentences. 
The editor has several customizable options. Choose from eight different writing styles, such as Academic, Creative, and Formal—though only Standard and Fluency are available with the free version. 
QuillBot allows users to select between American English, Canadian English, British English, and Australian English to accommodate for different spellings.
You also have the option to use the Synonyms tool to adjust how closely you'd like the paraphrased text to resemble the original text you entered.
You can paraphrase up to 125 words with the free version. If you need to paraphrase more than that, you'll need to upgrade to Premium.
QuillBot's Grammar Checker
The Grammar Checker is a great tool to catch any grammatical errors that have slipped through the net. Once you input text, QuillBot highlights errors in red and offers suggestions to correct grammar, spelling, and punctuation mistakes. 
With each suggestion, QuillBot explains why the writing is incorrect, but the tool doesn't go into much detail. 
If you want to learn more about the errors or to find examples, you'll need to conduct your own research.
Much like Google Docs and Microsoft Word, you can work within the platform and add styling elements, such as changing the size of text, bolding words, or even adding italics. It's not possible to add images, diagrams, links, etc., so if this is something you need, another tool may be more suitable.
QuillBot's Plagiarism Checker
The Plagiarism Checker is bundled into the Premium plan and allows you to check 20 pages per month. That's approximately 10,000 words at a cost of $19.95. 
This isn't ideal if you're writing a dissertation because the average word count is more than that. 
If price is important in your consideration, and you're looking for a cheaper alternative, ProWritingAid offers 20,000 words (or ten checks) for $10, so you'll get more for your money. 
QuillBot's Co-Writer
This is the all-in-one tool QuillBot offers if you don't want to switch between tabs. You can paste your text straight into the tool or upload an existing file. The Co-Writer is a blend of all the tools with an additional handy feature, "Suggest Text." 
This feature provides you with suggestions on what to write next based on QuillBot's AI capabilities. If you plan to use this feature often, be careful because AI content detection tools might pick up that the writing was done by a computer.
QuillBot's Summarizer
The Summarizer is a neat little tool that allows you to shorten text, such as long emails or work documents, into their core concepts. You can select "Paragraph" if you want a paragraph or "Bullet Points" if you just want bullet points. 
QuillBot's free version allows you to summarize up to 1,200 words, while the premium version has a limit of 6,000 words. If this is a deal-breaker, you might be better off trying other tools with no limits.
In summary (no pun intended), it's a useful tool to save you time reading, but there's no guarantee you won't miss out on the finer details.
QuillBot's Citation Generator
The Citation Generator allows you to look up references for books, websites, and journals so you don't have to spend time manually creating them. You can select the citation style you require, like MLA and APA, and then you can copy and paste the citation where you need it.
The tool's use extends beyond books and online journals. You can also reference videos, dictionaries, and reports. Students and academics will get lots of use out of the citation tool, especially when writing large pieces, such as a thesis, dissertation, or research paper. 
QuillBot's Translator
QuillBot lets you instantly translate text into 45 different languages, including French, Spanish, Russian, and Chinese. In the translator, there is a 5,000-character limit, which is larger than Google Translate, and the tool is completely free to use without advertisements. 
The translation quality is good, and when you combine it with the other tools that QuillBot has, such as the Paraphraser and Grammar Checker, it can be very powerful.
It is worth mentioning, 45 languages are available within the Paraphraser too, but the Grammar Checker only currently supports English, German, French, and Spanish. 
QuillBot's Extensions and Desktop Apps
If you want to access QuillBot without having a tab open, you can download the Chrome extension or Mac app. This enables the tool to work in the background, and it's compatible with most website applications, such as Google Docs, Facebook, X, and LinkedIn.
QuillBot also has a specific add-on for Google Docs and Microsoft Word if you prefer to limit it to the apps where you work. It's worth noting that QuillBot will work offline with the Microsoft extension.
Cons of QuillBot
Although QuillBot is an affordable tool with plenty of features, paraphrased text still needs a manual check as the suggestions don't always sound like a human wrote them. 
If you are planning to use the tool to churn out large amounts of work in a short time, be aware that the tool won't always pass AI content detection checks. Make sure you always review work before submitting. 
As with all freemium software, there are limitations in the free version. The Paraphraser tool lets you paraphrase up to 125 words at a time and restricts you to two writing modes: Standard and Fluency. 
So if you're a copywriter and want to use the Creative writing mode, you'll need to pay for Premium before you can understand how you might benefit from the tool. Premium is also necessary to unlock the full potential of the Synonyms tool.
The Summarizer allows you to summarize 1,200 words in the free version and 6,000 in the premium version. There's no restriction on the format of the summarized text, so you can choose from paragraph summaries or bullet points in both the free and paid plans.
You can translate into 45 languages using QuillBot's Translator, but it misses some languages, such as Catalan, and doesn't let you differentiate between dialects such as Spanish from Latin America or Spain. There's a limit of 5,000 words, which is more than Google Translate, but you will still need to split up lengthy translations.
Is QuillBot Free?
QuillBot provides free access to the Paraphraser, Grammar Checker, Co-Writer, Summarizer, Citation Generator, and Translator. However, as covered in the previous section, there are limits in the free plan.
The Paraphraser allows up to 125 words

Writing modes are limited to Standard and Fluency

The Synonyms tool is restricted

The Summarizer is capped at 1,200 words

The Translator is limited to 5,000 words
With Premium, you remove the limit of 125 words in the Paraphraser. You can unlock additional writing modes, like Creative and Academic, and make use of up to 20 free plagiarism checks per month. You also gain full access to the Synonyms tool, and the limit on the Summarizer increases to 6,000 words.
If you want to upgrade, QuillBot has a monthly cost of $19.95, but you can make savings if you purchase a semiannual or annual plan.
Is QuillBot Worth it?
QuillBot is a great tool for people who are looking to correct grammar and paraphrase text, for example, academics writing a dissertation or thesis. It includes a plagiarism detection tool that's available when you upgrade, but it doesn't have AI content detection checks. Digital marketers should be aware of this.
As AI advances, so too will the tools looking to identify this type of content, so if you follow the mantra "better safe than sorry," it's advisable to write in your own words and check your work after.   
Why ProWritingAid Is a Great Alternative
If you are considering QuillBot, you should also consider ProWritingAid. ProWritingAid does more than just check your writing for basic errors. It offers clever suggestions to take your writing to the next level.
What Is ProWritingAid?
With ProWritingAid, you get access to over 20 reports, which is more than any other grammar checker offers. These reports include:
Grammar Report: uses an advanced AI to catch grammar and punctuation mistakes, as well as misused words, such as "adverse" vs "averse"

Writing Style Report: highlights areas of your text that a copyeditor would tell you to revise, including passive voice, overuse of adverbs, repeated sentence starts, and more

Sentence Length Report: ensures you're using varying sentence lengths to engage the reader instead of too many long sentences or choppy sentences

Contextual Thesaurus Report: allows you to explore a wide range of synonyms for any word, so you can use the most effective word choices possible

Overused Words Report: highlights words that weaken your writing, such as "very," "just," and "maybe"

Transition Report: looks for transition words, like "similarly," "nevertheless," and "as a result," so you can make sure you're using the right transitions to guide your reader through your work

Plagiarism Report: checks your work against over a billion web pages and articles to make sure you've cited any content you're using

Author Comparison: lets you compare your own writing to that of famous authors
These reports give you high-quality, in-depth suggestions that will transform your writing.
In addition, ProWritingAid gives you access to educational resources, so you can learn more about your writing mistakes. Each suggestion has an in-app description that you can view to better understand the underlying problem.
You can view videos on grammatical rules and even take quizzes to make sure you don't make the same mistakes over and over.
ProWritingAid also comes with integrations that make it easy to incorporate into your normal writing process. You can use ProWritingAid directly with Google Chrome, Firefox, Safari, Microsoft Word, Scrivener, Final Draft, and more.
Finally, ProWritingAid lets you customize your grammar checking experience based on what type of writing you're working on.
You can choose from the following document types to get customized suggestions for that type of work:
General

Academic (suboptions: Academic Essay, Abstract, Admissions Letter, and more)

Business (suboptions: Cover Letter, Email, Case Study, and more)

Technical

Creative (suboptions: Nonfiction, Fantasy, Historical Fiction, and more)

Casual (suboptions: General Fiction and Dating Profile)

Web (suboptions: General Web Copy, Short Web Article, and more)

Script
If you want to try ProWritingAid, you can use the tool for free on up to 500 words. Try it out today, and see if it works for you.
QuillBot Review Summary
Overall, Quillbot is a great tool with plenty of useful features in the free version. Though QuillBot is most commonly known for its paraphrasing capabilities, the tool offers other features to assist your writing, including grammar checking, plagiarism checking, summarizing, and translation. 
You will need to upgrade to Premium to access customizable options and strengthen your writing further. For example, a copywriter will want to tweak the tool and set the writing type to Creative. Equally, a student will want to set the writer type to Academic.
If you are not sure the tool will suit your needs, there are alternatives like ProWritingAid that offer comprehensive grammar checking and writing improvement suggestions. What's more, ProWritingAid doesn't have a limit on the writer type within the free version, so you can test it to see if it suits your needs.
What are you waiting for? Try ProWritingAid today.
---