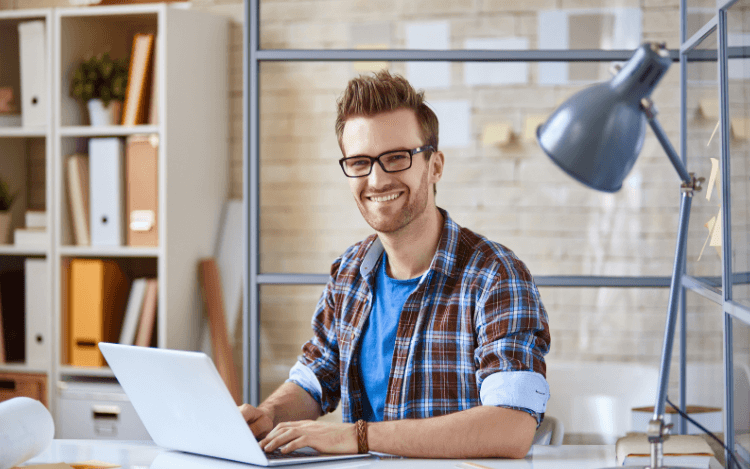 Many companies offer special discounts on their products for Black Friday. That's why this time of year can be a great opportunity to purchase a subscription to an online editing tool, such as Quillbot or ProWritingAid.
If you're hoping to buy a great writing software at an affordable price, you can consider taking advantage of Quillbot's Black Friday and Cyber Monday deals.
So, what types of discounts can you get with the Quillbot Black Friday deal?
Read on to learn about the Quillbot Black Friday sale, plus some other great Black Friday sales for writers, so you can decide which paraphrasing tool makes the most sense for you to invest your money in.
Quillbot Black Friday
Quillbot usually offers a 40% discount on their Premium subscription for their Black Friday sale.
To take advantage of the discount, all you need to do is follow a few simple steps.
Step 1: Find a Black Friday Coupon Code or Access Link
First, you need to either find a coupon code for the sale or get access to an exclusive sale link that redirects you to the Quillbot website with the coupon code already embedded.
Step 2: Choose the Plan You'd Like to Purchase
When you get to the Quillbot website with your link or coupon code, you'll be able to see all the possible plans you can buy and how much money you can save with the discount.
You can choose whether you want to purchase an annual, semi-annual, or monthly plan. The usual pricing is $99.95 for the annual plan, $79.95 for the semi-annual plan, or $19.95 for the monthly plan.
With the Black Friday coupon code, you'll be able to save 40% on any of these plans.
If you want to save as much money as possible, you should choose the annual plan, because it costs the least amount of money per month.
On the other hand, the monthly and semi-annual plans are better if you just want to try Quillbot for a shorter time period before committing for a full year.
Step 3: Enter Your Payment Details
The final step is to enter your payment details. You can use either a credit card or a PayPal account as your payment method.
Once you've entered your details, your payment will be processed, and you'll officially have access to Quillbot Premium.
Quillbot Cyber Monday
Some software companies offer different discounts on Cyber Monday than they do on Black Friday.
Unfortunately, this isn't true for Quillbot. The 40% discount we explained above is the only sale that Quillbot holds to celebrate both Black Friday and Cyber Monday.
So, if you're thinking about making a purchase, there's no difference between buying on Friday or buying on Monday.
Alternative to Quillbot Black Friday Sale
Quillbot is far from the only online editing tool that can help you perfect your writing.
So, before you take advantage of their Black Friday sale, you should make sure that's the right editing tool for you and your work.
ProWritingAid offers a Black Friday sale as well, and it's even bigger than the Quillbot discount. You'll be able to get up to 50% off ProWritingAid Premium.
That's right—50%. It's the biggest sale that ProWritingAid runs every year, and you won't be able to get that price at any other time except Black Friday.
Like Quillbot, ProWritingAid can rephrase your sentences for you to provide fantastic alternatives.
Unlike Quillbot, however, ProWritingAid also provides many other features to improve grammar, style, readability, and more.
This AI-powered editing tool gives you a more detailed analysis of your work than any of the other editing tools on the market. It goes beyond grammar, with in-depth suggestions to help you make your ideas shine.
How to Pick a Paraphrasing Tool
Quillbot and ProWritingAid are both useful paraphrasing tools, and many writers are unsure which one is the better purchase. So, how are you supposed to figure out which one is right for you?
There are several factors you might want to consider.
Factor 1: Quality of Paraphrasing
The most important factor to think about when you're choosing a paraphrasing tool is how well it succeeds at rephrasing your writing.
ProWritingAid's AI-powered Rephrase tool will help you find the perfect wording for any sentence you write.
You can even choose whether you want your text to be longer or shorter, add sensory details, or even translate from other languages into fluent English.
Factor 2: Price
Another important factor is price. Even if you're ready to invest money in clear and confident writing, you should still ensure you're getting the most bang for your buck.
When there isn't a sale going on, the price of Quillbot Premium is slightly cheaper than ProWritingAid Premium. With the Black Friday sale, though, you can get up to a 50% discount on ProWritingAid instead of merely a 40% discount on Quillbot, which helps level the playing field.
That's an opportunity that you shouldn't pass up, especially considering the number of features you'll get in return.
Factor 3: Integrations
Quillbot is designed to integrate with certain web apps and desktop apps, such as Chrome and Microsoft Word, but it doesn't cover nearly as many integrations as many other softwares.
ProWritingAid offers integrations for Windows, Mac, MS Word (Windows & Mac), Google Docs, Scrivener, Final Draft, Notion, Chrome, Firefox, Safari, Edge, and more. If you use any of these tools for your writing already, it will be easy to incorporate ProWritingAid into your writing process.
Factor 4: Privacy
In the age of AI, privacy is an understandable and important concern for any writer or business professional who wants to protect their work.
Luckily, data privacy is one of ProWritingAid's core driving principles. ProWritingAid only uses your text to help you refine your writing. ProWritingAid uses TLS 1.2 encryption and AES-256 server encryption, and is SOC 2 compliant, so your privacy is never compromised.
Plus, your text will never be used to train ProWritingAid's AI models.
Factor 5: Additional Features
In addition to the paraphrasing features you get with a paraphrasing tool, you should also consider the other features it offers.
If you want to write like a pro and keep your audience engaged, you'll need a software that can make sophisticated suggestions.
ProWritingAid's 27 reports offer exactly that. You'll find:
Repeated words and close echoes

Commonly overused words

Sticky sentences

Vague and abstract words

Options for improving your transitions

Suggestions for your story's pacing

Analysis of the sensory details you use
... and so much more!
With ProWritingAid, you also get a wealth of other features, such as:
A custom style guide that lets you choose the guidelines you want your writing to follow

Tailored goals according to your document type so you can see only suggestions that are relevant for what you're writing

A tone detector that will tell you how readers are likely to perceive your writing on an emotional level

A plagiarism checker that can help you ensure you're not at risk of plagiarism

Educational material, such as in-app explanations, video lessons, quizzes, and interviews with famous writers, so you can improve your own writing abilities every time you use the paraphrasing tool
There you have it—our complete guide to Quillbot's Black Friday and Cyber Monday sales, as well as a rundown of the factors to consider when deciding on a paraphrasing tool.
Before Black Friday, make sure to do your research and figure out the best paraphrasing tool to invest your hard-earned money in.
Good luck, and happy writing!
---