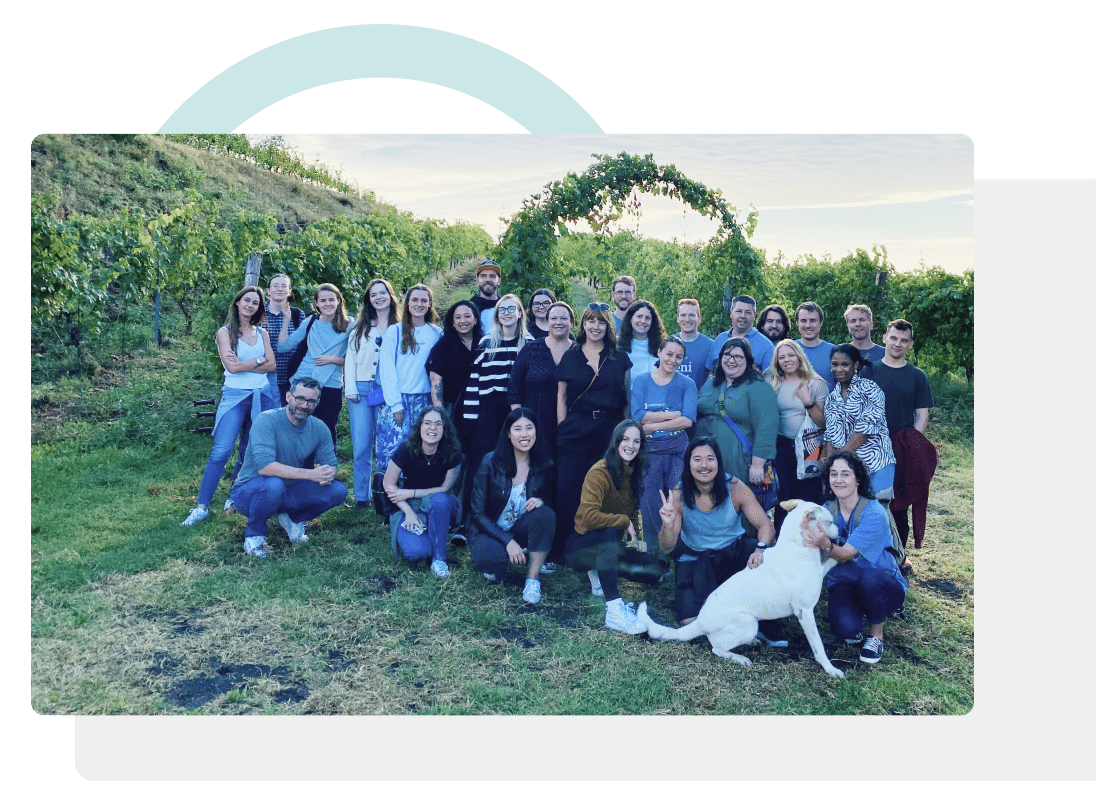 It's no surprise that a company all about writing and storytelling is full of avid readers! Here at ProWritingAid, we love to read and recommend great books to each other. We even have a company book club!
I asked around to find out what books my colleagues consider their favorites. I'm already building my to-be-read pile from their recommendations.
The Education of Little Tree
by Forrest Carter
"My favorite book is The Education of Little Tree by Forrest Carter. I love how it immerses you in the beauty and wisdom of the natural world, yet also presents a powerful story of injustice and personal struggle."—Robin Betts, Director of Engineering
This Book Is Full of Spiders
by Jason Pargin
"My favorite book is This Book is Full of Spiders by Jason Pargin (it's the second book in the John Dies at the End series). The juxtaposition of horror and comedy was not something I thought I'd ever like, but the way Jason writes is genius. He makes me cringe on one page and burst out laughing on the next page. 
"I chose the second book in the series because I feel it has a better narrative (the first book is more of an origin story). The complete book series is a wild ride of ridiculous events, but it's best if you reject reality and just go with it because it's a lot of fun when you do."—Sarah Bateman, Content Writer
American Gods
by Neil Gaiman
"My favorite book is American Gods by Neil Gaiman. I love how Gaiman pulled from mythology and folklore and thrust them into the real world, and I especially love the concept of the old gods—the ones we know from mythology, like Anansi and Anubis—versus the new ones, like the god of technology and the goddess of media."—Susan Whittaker, Proofreader
The Night Circus
by Erin Morgenstern 
"My favorite book is The Night Circus by Erin Morgenstern because of the scrumptious descriptions, the fact that it skims the line between fantasy and reality, and the beautifully crafted secondary characters. It's also full of a litany of perfect library wall quotes, for example, 'Life takes us to unexpected places sometimes. The future is never set in stone, remember that.'"—Millie Dinsdale, SEO and Affiliate Lead
Stalingrad: The Fateful Siege: 1942-1943
by Antony Beevor
"A phenomenal deep dive into one of the key turning points of the second world war. He tells the story of the individual experiences on the ground right up to the strategic decisions and the key leaders. It's both horrifying and gripping throughout, and for history geeks like me, it's a must read!"—Freddie Beesley, VP of Product
The Seven Husbands of Evelyn Hugo
by Taylor Jenkins Reid
"I'll pick The Seven Husbands of Evelyn Hugo by Taylor Jenkins Reid. It's just a beautifully written and executed story. The narrative built around Evelyn Hugo, as well as the pacing and timeline, are so well done. I couldn't put it down."—Michelle Adams, Social Engagement Manager
The Road
by Cormac McCarthy
"It's beautifully written, which is a stark contrast to the bleakness of the plot. It calls into question the basis and even definition of humanity. (It's also a fantastic film.)"—Joe Sidery, B2B Sales
"This was nearly my choice too!"—Robin Betts
A Gentleman in Moscow
by Amor Towles
"Perhaps the most exquisite language I've come across in a book. Each page had me smiling to myself, as it was such a joy to read."—Joe Sidery, B2B Sales
The Magus
by John Fowles
"Just when you think you understand, you don't. And it's beautifully written."—Chris Banks, CEO and Founder
Six of Crows
by Leigh Bardugo
"Six of Crows is my favorite fantasy book; Bardugo creates such vivid characters and does an amazing job of telling a gripping story through a lot of flashback."—Hayley Milliman, Head of Education
Bury My Heart at Wounded Knee
by Dee Brown
"Bury My Heart at Wounded Knee is a beautiful example of narrative nonfiction used to tell terrible historical truths."—Hayley Milliman, Head of Education
Into Thin Air
by Jon Krakauer
"Krakauer is one of my favorite authors and I return to Into Thin Air several times a year; it's harrowing and exceptionally written."—Hayley Milliman, Head of Education
Kushiel's Legacy
series by Jacqueline Carey
"I can't pick just one of the series because they all weave so well together. This series has the most incredible and detailed world building I've ever read. It's an alternate history set in a Renaissance-esque world. The political intrigue and espionage are so detailed, and the stories explore the intersections of sexuality, power, love, and politics.
"The series is older, but it paved the way for romantic fantasy as a mainstream genre. It's perfect proof that romance doesn't make a book have less substance than other hard fantasy works."—Krystal Craiker, Partnership Coordinator
Staff Book Club Picks
Our next book club read is Shoe Dog: A Memoir by the Creator of Nike by Phil Knight. This book has come up often in company meetings as a great example of building a community who loves a product.
Some of our other book club reads have included:
Happy Place by Emily Henry

Babel, or the Necessity of Violence by R.F. Kuang

Carrie Soto is Back by Taylor Jenkins Reid

The Invisible Life of Addie LaRue by V.E. Schwab
I hope you enjoyed learning about our favorite books here at ProWritingAid. I learned a lot about some of my colleagues while writing this post, and I can't wait to discuss these books in more detail.
---