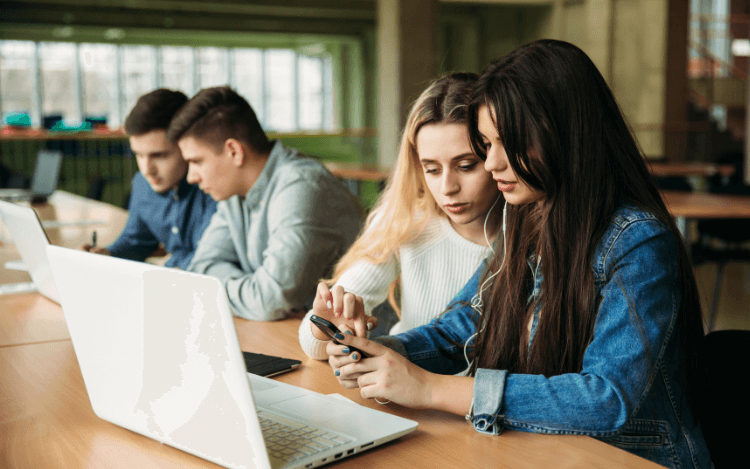 Writing a literature review can be a daunting task if you're not familiar with conducting a literature review and what the conventions are.
A literature review is a comprehensive study of scientific literature concentrating on a specific research topic. If you're writing a dissertation or thesis, you will probably need to include a literature review in your paper. Alternatively, some literature reviews are entire stand-alone reports.
In this article, we'll cover what a literature review is, six steps for writing one, and some examples you can compare to your own work.
What Is a Literature Review?
A literature review is an in-depth analysis of research and studies that are within your research topic. It gives your research some context and shows how studies have developed on each other over time to provide a better understanding of the topic.
You can also use a literature review to identify gaps in research and areas for further study. When you analyze previous research, you're considering the quality of the experiments, and you can use that to explain why you're approaching the topic from a different perspective.
If you're writing a literature review as part of a bigger research project, it should come after your introduction. Most academic writers use their literature review to define terms within the research topic, as well as providing their analysis of sources, and then discuss the research question in the section immediately after the literature review.
6 Steps for Writing a Literature Review
Writing is just one step in creating your literature review. Before you write anything you will include in your research paper, you need to:
Search for relevant sources.

Analyze your sources.

Make notes on any themes and gaps in the research.
We've provided six steps you can follow to ensure your literature review is a top-quality piece of research.
Topics for Literature Reviews
The topic for your literature review can be determined by your whole thesis or dissertation topic. Your review should provide the background information for your paper, so it needs to be on the same topic, or it won't apply to your research.
If you are writing a literature review as a stand-alone paper, pick a topic you are familiar with. You might find some gaps in existing research on your topic, which you could use as a starting point for conducting your own research.
Once you know what your topic is, list some keywords that are directly related to the topic. You'll use keywords when searching for sources to ensure you find relevant papers and books. This will save you time in the next steps.
How Long Should a Literature Review Be?
In a PhD thesis, your literature review needs to be a chapter long, which is about 8,000 words. Masters and undergraduate dissertations have a lower word count, so your review should be about 2,000 words.
When you're considering how many sources to include in your review, you can aim to include one or two sources per thousand words in your overall thesis or dissertation word count. For a 10,000-word dissertation, you would try to include between 10 and 20 sources.
How to Find Sources for a Literature Review
There are several places where you can start searching for sources to include in your literature review. Try online databases, libraries, and references in academic module documents.
Online academic journal databases have thousands of articles you can use in your review. Some databases require access before you can read the article. If you are studying, you can ask your university or college if they have access to the database you want to use.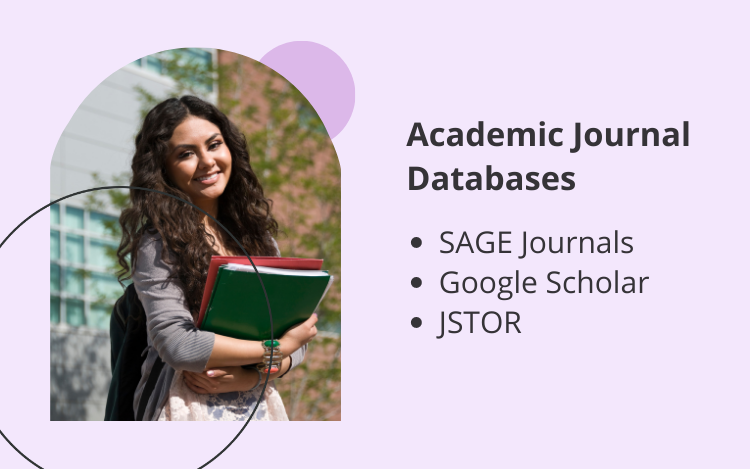 Some libraries have article databases too, so always ask if that's something you can use. University libraries are likely to have relevant sources, but you can also check your local town or city library.
If you're still not sure where to find relevant literature, and you're a student, use the bibliography or reference list that is provided as part of your module information. Bibliographies and citation lists are perfect for identifying how research has developed.
When you're searching for sources, remember to use the keywords for your topic to ensure they're relevant. You can read abstracts and blurbs to check details of the research without having to read every piece you find. Peer-reviewed journal articles and published books (not self-published) are the best sources to look for.
How to Evaluate Sources for a Literature Review
When you've got your list of literature you want to review in your report, critically evaluate them and make notes about the following elements:
The point the author is discussing

The evidence they have provided

The quality of the evidence and if it actually supports their conclusions

The methodology they used

The theme of the paper and what it adds to that topic

Where the source sits in relation to other literature on that topic

Any gaps in the research or argument

Strengths and limitations of the research

Reliability and depth of research

How relevant the source and findings are to your research
How to Write a Literature Review Introduction
Once you've completed your review of the sources you gathered, you can get to work on writing your literature review, starting with your introduction.
The introduction is where you clarify the focus of your literature review. Cover any background information and context you think is relevant to the review. You can also include a hypothesis to discuss your expectations of what the results of your review will show.
If your literature review is a section within a bigger paper, you'll need to reiterate your research question to show the relevance of your literature review to the rest of the thesis.
Literature Review Outline
After the introduction, most literature reviews follow an outline to organize sources within the report. You can use a chronological, thematic, methodological, or theoretical outline for your review. Each outline presents a different way to show your analysis and findings from the literature you have studied.
Chronological: shows the development of research. Highlights key moments and debates that have changed the course of research.
Thematic: groups sources based on recurring themes and organizes them based on the different aspects of your topic.
Methodological: organizes your sources based on the different research methods and approaches they used. Compares the results each method has produced.
Theoretical: groups sources that help you identify theoretical perspectives or define theoretical concepts that you can use to support your own research.
Literature Review Template
After completing all the steps above, you can start writing your literature review. If you're not sure how to structure your literature review, you can use the template outlined below.
Introduction: your introduction should include the context of your literature review.
Body: the body is where you detail all the sources you have reviewed and how their findings are relevant to your research topic. A review outline can help the body of your literature review progress smoothly from one point to the next.
Conclusion: in your conclusion, summarize the key findings of your analysis. Explain how the results of your review affect your own research and any gaps you have identified.
Reference list/Bibliography: cite any books or papers you mentioned in your literature review in case your reader wants to read any of the sources you used.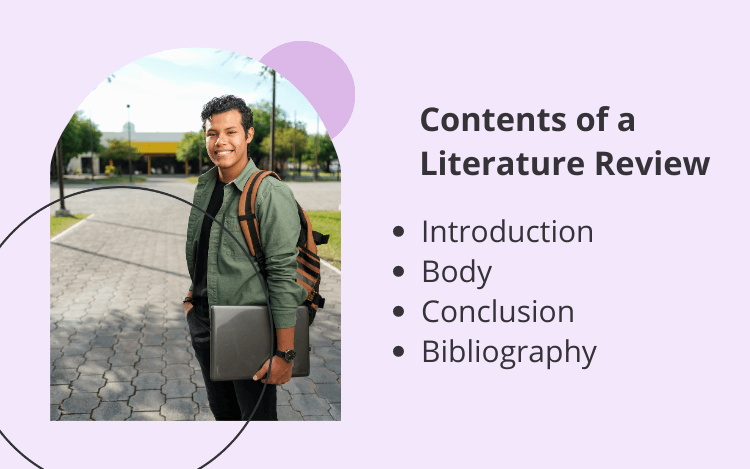 Most scientific journals also require an abstract to be included if your literature review is a stand-alone paper, to give readers a brief introduction to your review. Your abstract is not a replacement for the introduction section of your literature review.
Literature Review for Research Paper Example
Here are some examples of how published academic writers present a literature review in their articles:
The Effects of Color on the Moods of College Students. Kurt, S., & Osueke, K. K. (2014) 
Analysis of Leader Effectiveness in Organization and Knowledge Sharing Behavior on Employees and Organization. Sonmez Cakir, F., & Adiguzel, Z. (2020) 
Here is an example of a literature review as a stand-alone research paper:
Children and Reading: Literature Review. Dickenson, D. (2013)
How ProWritingAid Can Help You Write a Literature Review
Once you have finished writing your literature review, you will need to edit it to ensure you don't have any grammatical errors or spelling mistakes. You can use ProWritingAid as a second pair of eyes for your editing to save you time and pick up anything you might have missed.
You can use some of the 20+ reports to edit your review in depth. For example, the Readability report is important for ensuring you're not overcomplicating your sentences. Even the most technical academic articles need to be easy to read if the writer wants to keep readers focused on what they're saying.
As with any academic report, you also need to check you're using enough transition words. Use the Transition report to check that your points flow easily from one to the next. If you don't have many transition words in your review, your reader may struggle to understand connections between your paragraphs.
We hope the steps in this article, and the examples we've provided, help you write a good literature review for your thesis, dissertation, or research paper.
---