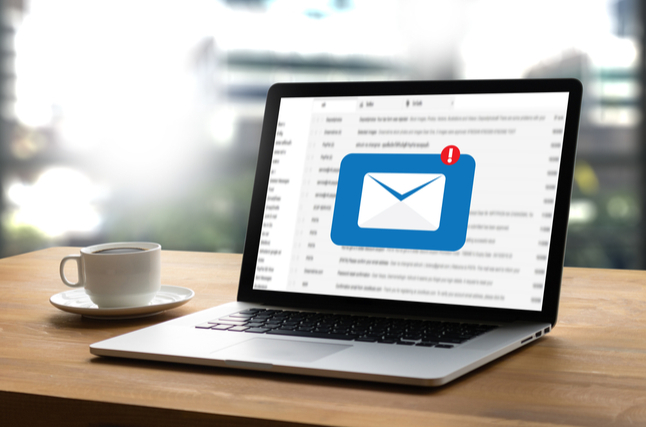 The money is in the list. If you're a writer pitching a book to publishers, they'll likely ask for an active email list. It's even more needed if you're a self-published author.
Ideally, you want to build up to having millions of followers. The more you have, the more likely you'll be successful.
Think of Kylie Jenner's lip kits. With 97.4 million Instagram followers and 22.8 million Twitter followers, she was able to launch and sell them out within minutes of launching. In only 18 months, she has made a whopping $420 million in revenue.
While you might not have such a huge following, you can replicate her strategy and reap the benefits. And instead of using Instagram and Twitter, you'll be using an email list.
The thing is, growing an email list isn't as easy as it sounds. However, it's definitely doable with the right strategies and tools. Now, let's discuss the benefits of having an email list, how to start from scratch, the tactics for getting high-quality subscribers, and how to nurture it to your advantage.
The Benefits of Having an Email List
Communication via email is much more personal than social media posts on Instagram, Twitter, Facebook, and Pinterest, as it allows you to contact the subscribers directly. As long as you acquired the list legally and ethically, you can do many things with it. You can send various scheduled and unscheduled mass and private messages with or without attachments. For example, you can send out ebooks or book excerpts directly to your subscribers' email inboxes without any intermediary.
You have control over when and what to deploy. Emails also allow you to determine the message, the voice, and the brand style. By engaging with subscribers at a deeper level, you can cross-sell and up-sell products. When written strategically, each email has the potential to bring in revenue.
Most importantly, with the analytics provided by email list providers like MailChimp, you can download reports to analyze engagement. The algorithms record data that can tell you how many subscribers open each email, and which emails have generated the highest percentage of click-throughs and purchases.
How to Start a List
Starting an email list is easy. The hard part is acquiring subscribers. You'll need to start by signing up with an email marketing service.
Most of those services provide a free trial period, which you can use to test the waters. I personally prefer MailChimp, which is simple to use and free for the first 2,000 subscribers. It also has clear UX navigation, which is friendly for non-techies.
Next, make sure to include sign-up boxes on your online portfolio, personal blog, or author's site. Ideally, they should be located on the home page, on the footer, and on each of your blog posts. This way, site visitors can subscribe to email notifications quickly.
Now that you have created a mailing list and have sign-up boxes placed on your site, how do you actually acquire subscribers? There are many ways to get new subscribers. But be prepared that the first 100 subscribers are probably the most difficult to obtain.
Here are several ideas to launch your email list:
1. Announce giveaways to high-traffic blogs
2. Collaborate with similar sites to cross-publish content
3. Guest blog at online publications with high DA (domain authority)
4. Place ads on social media
5. Create a free ebook and have it promoted on various platforms

Tactics for Getting High-Quality Subscribers
Now that you've obtained a handful of subscribers, how do you know which ones are likely to purchase your book? Having a big email list in itself won't guarantee your success as an author. Subscribers need to support your activities.
Start with creating several detailed buyer's personas. According to HubSpot, a buyer persona is a semi-fictional representation of your ideal customer based on research and data about targeted customers. For writers like you, your readers are your customers. Include their demographics, behavior patterns, pain points, goals, and aspirations.
To begin with, create at least three buyer personas. For instance, if you're a self-help article writer, most likely your readers are people who're brushing up their soft skills. Self-help readers are always looking for new ways to get motivated, increase their income, live a better life, be healthier, and have a beautiful love life.
However, those aren't personas. Each reader's persona must include their life stage, age, career path, earnings, education, profession, passions, and interests. The more specific, the better. If you're giving away ebooks on your blog, use these personas to determine how your article and the ebook should be written.
Locate where those targeted personas hang out, which can be online or offline. If you have the budget, place ads. If not, approach them in person, such as at Meetup meetings, Quora questions, or Reddit pages. Just make sure not to sound spammy or annoying.
Give out bits of advice, suggestions, or recommendations when people ask. Be helpful without begging them to subscribe. Most likely, when people feel that your service has been useful, they'll be happy to subscribe voluntarily.
Growing the List
Growing the mailing list requires commitment. The more hours you put in, the more likely it will grow. In the beginning, allocate more time to nurture the list. By "nurturing," I mean providing value to existing subscribers while also attracting new ones.
Remember, they can subscribe and unsubscribe at any time. You want to have a list with the lowest churn rate possible.
Write informational and educational articles on a weekly, bi-weekly, or monthly basis. Set up an RSS campaign for automatic deployment of your latest blog posts. Be frank about the publication frequency, so subscribers wouldn't be overwhelmed. Articles should be short and sweet instead of long and winding.
Reach out to fellow writers, bloggers, and other potential collaborators like social media influencers. Create win-win partnerships to grow each other's subscribers. You can give away ebooks or services as you see fit with your time and budget.
If Kylie Jenner was able to sell thousands of lip kits within minutes, you can definitely sell multiple book copies within a day. That's the ultimate beauty of having an active mailing list.
Happy growing and nurturing!