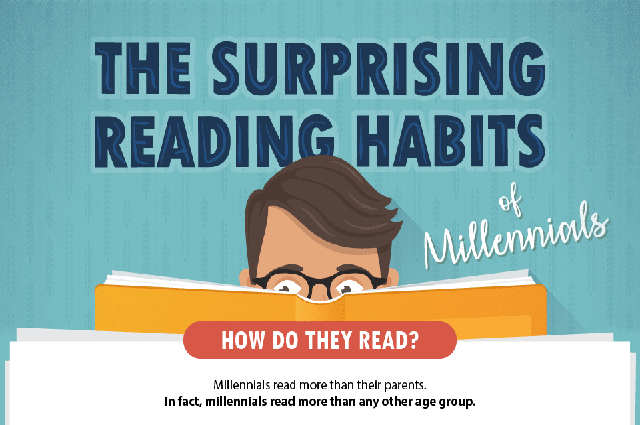 When you see a millennial on his or her phone, what do you think they're doing?
Flipping through Instagram? Liking a friend's Facebook post? Tweeting?
Chances are, they're probably reading!
In this infographic from our friends at Expert Editor, you'll see that millennials actually spend a lot of time reading. Their reading just looks a bit different than that of previous generations.
Check it out below.
---