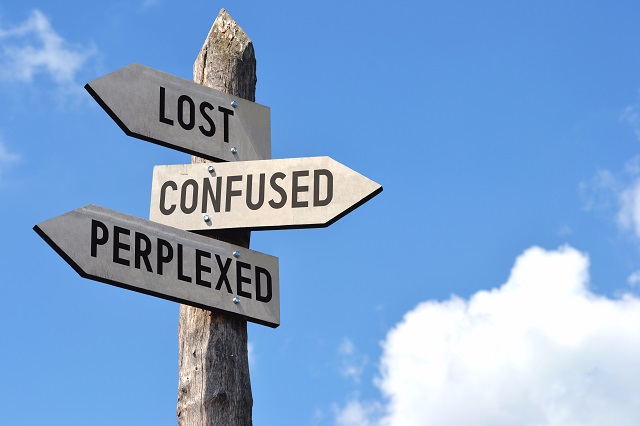 If you haven't been using ProWritingAid's Readability Report and Summary Report to take your work in progress (WIP) to the next level, you're missing out. Your WIP might be an article you plan to post on Medium or it could be a 75,000 word manuscript of the next, great novel. And the Readability Report can make suggestions on how to make it sparkle and shine so it catches any reader's eye.
How do readability stats work?
The Flesch Reading Ease Score is the most well-known readability test. It measures the number of words and syllables in your sentences to create a score between 1 and 120. The higher the number, the easier to read your work. Here's how the Flesch Reading Ease Score breaks down: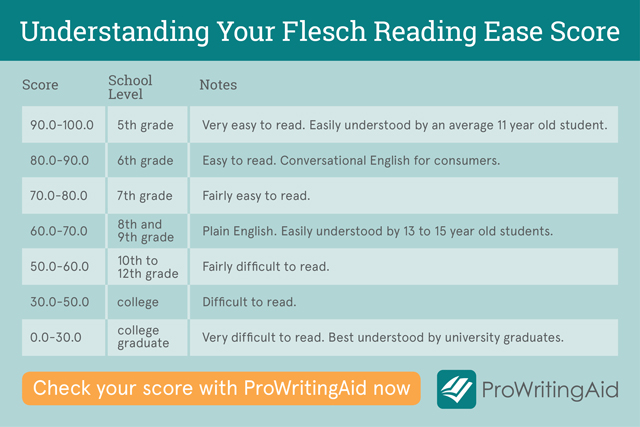 The Flesch-Kincaid Grade coincides with the US grade levels. So, a score of 5.0 means you're writing at a 5th grade level, or your average 10 to 11-year-old. A score of 12.0 means you're writing at the level of a senior in high school, or a 17 to 18-year-old.
We all know how important it is to make your WIP very readable. ProWritingAid has the quickest, most comprehensive way to check your work for readability with the click of a button.
How can you check your WIP's readability?
You can get your readability stats from ProWritingAid in two different ways. They are the same whether you're using the online editor or your desktop version:
By clicking on "Readability" in the menu bar at the top of the screen. This report color-codes the paragraphs in your text. Green is easy to read, and the colors go from yellow to red as paragraphs get harder to read. When you hover your mouse over a paragraph, you can see your Flesch Reading Ease Score.

By clicking on "Summary Report" in the menu bar at the top. This gives you a broader look at your readability stats through a wider lens. Besides showing your Flesch Reading Ease Score and the Flesch-Kincaid Grade, the Summary Report shows an overview of other reports that affect the readability of your work. You'll get suggestions about sticky sentences full of glue words. You see the most unusual words you've used, and how varied your sentence structure is. A host of other factors can affect your WIP's readability. These others are separate reports in the editor, but when you run a Summary Report, you see everything together in one report.
Here are a few examples
We ran a blog post through to show you what the Readability Report looks like in the online editor. You can see what the report says about the first paragraph of the Conclusion in our post.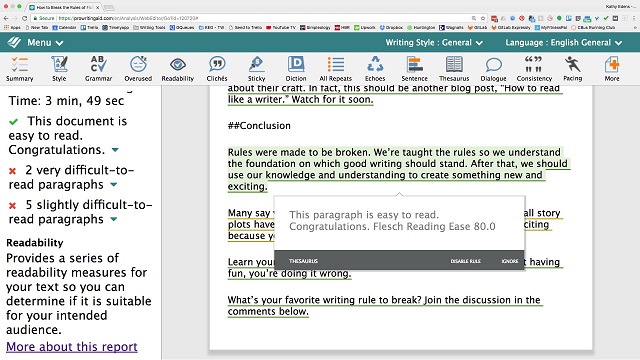 See how the paragraph shows up green? Green means "good to go."
Let's look at the next paragraph in the Conclusion: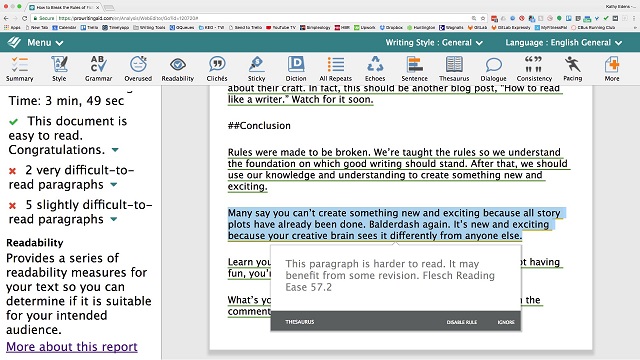 Hmm. It's harder to read and could use revising to make it easier to read.
Now compare a worse paragraph.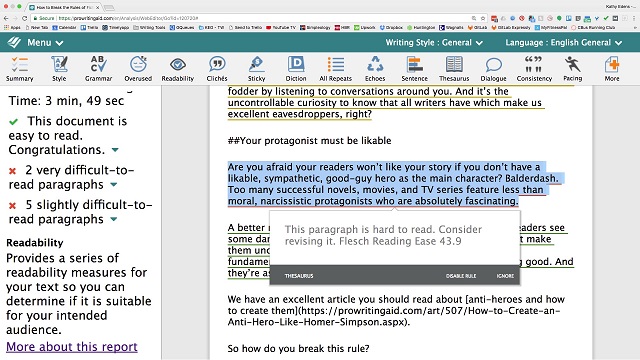 The Readability Report makes it a snap to check your work paragraph by paragraph and see where you could make changes.
Notice the left-hand side of each screenshot. The Readability Report also breaks down how many difficult-to-read and slightly difficult-to-read paragraphs are in your entire document.
Conclusion
The Readability Report and Summary Report are your best editing helpers if you want to decrease the time needed to polish your manuscript or article. Both quickly point out where you might need changes to make your work more easily read.
One final note: you are the judge and jury about making readability changes. While ProWritingAid uses a pretty heavy-hitting algorithm, it still is just an algorithm and doesn't understand your audience like you do.
You make the final decision on what to change and what to leave to make your work stand out from the crowd and stay in line with your unique voice.
Ready to give it a try? Sign up for free at ProWritingAid.com.