The ProWritingAid team discovered The Writing Cooperative last year and immediately fell in love. Their publication on Medium is full of practical writing insights and inspiration to keep you motivated. They pay their writers whenever possible and facilitate a busy writers' community on Slack.
Earlier this year, ProWritingAid decided that we wanted to support their initiative, so to help them build their membership base, we offered all new members 25% off ProWritingAid Premium. Members pay $3/month for a membership and save $10 on a 1-year licence or save $35 on a lifetime licence. Everyone wins!
This month we reached out to them and asked them to tell their story.
---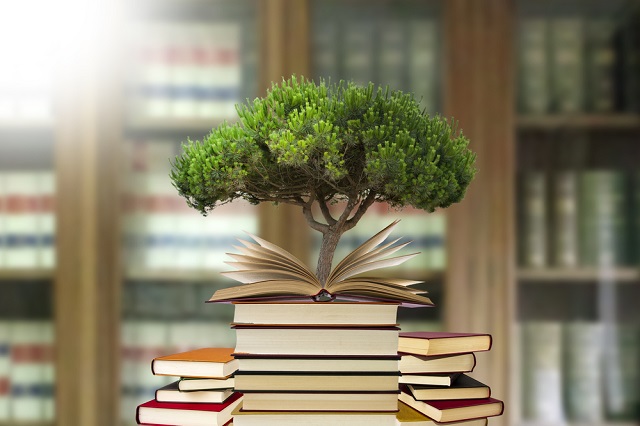 Growing The Writing Cooperative
by Stella J. McKenna
"The Coop" is more than just a Medium publication — it's a community. And it's growing.
The motto of The Writing Cooperative is, "Helping each other write better". This phrase ultimately guides all that we do.
The History
Founded by Sand Farnia and Jessica Jungton, The Writing Cooperative (or "The Coop" as we affectionately call it) began three years ago as a publication on Medium with zero followers. At that time, Medium was relatively new and many people were still figuring out what exactly it was. Justin Cox and I were two such people still figuring things out, beginning to write on the platform and gain small followings. Sand and Jessica reached out to us, shared their vision for developing a community of writers, and brought us on board as editors to help run the publication.
Initially, we published stories on writing and moderated a "Draft List" where writers could post their unfinished drafts to receive edits and feedback from others. We were open to anyone on Medium and, to the best of our knowledge, were the only publication offering such a venue for writers. As Medium grew, so did our following. Today, we are proud to have over 50,000 followers.
The Coop is a welcoming publication, always accepting new writers. We publish content related to all phases of the writing process, from how to brainstorm and outline a story, to fighting writer's block, to tips and tricks and tools, and everything in between. We occasionally run contests and challenges to engage our community. Most recently, we ran a flash fiction contest and throughout 2017 we're coordinating a 52-Week Writing Challenge. The Challenge is open to any writer and the idea is simple: commit to writing and publishing one piece each week.
Membership
This past December, through the use of a new Medium feature, we launched a Membership program. Membership includes access to exclusive content and to our Slack community. Within Slack, we've welcomed back The Draft List in the form of a channel. Members can share their drafts to have them edited by fellow members and by The Coop admins. Slack also provides opportunities for discussion on all aspects of the writing and publishing processes, including support for those participating in our 52-Week Writing Challenge.
Members have helped to transform The Writing Cooperative from a publication to a community. The communication that takes place has created a collaborative and supportive environment for writers. We currently have over 300 members, and expect to see further growth.
Paid Writing Opportunities
On May 1st, The Writing Cooperative made an exciting announcement: the opportunity to pay writers. In the past, the editors of The Coop had discussed various methods for being able to pay writers. Given that all of the editors volunteer their time to run the publication, and that we had no revenue streams early on, it was simply not feasible to offer payment. Membership changed all that. Paid membership allows us not only to provide resources to our members, but to in turn use that revenue to commission articles and pay top-performing authors we publish.
We've launched two new payment programs called The Garden and The Jungle, apt metaphors for how each is run.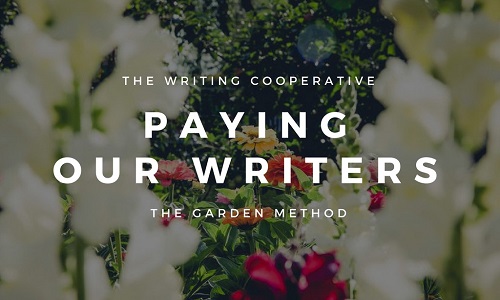 The Garden is how we commission articles through pitches. Like a garden that requires weeding, tending, and care, editors work with writers to cultivate their ideas into fully grown articles. Each month we select four pitches. Payment for these articles is $30 each.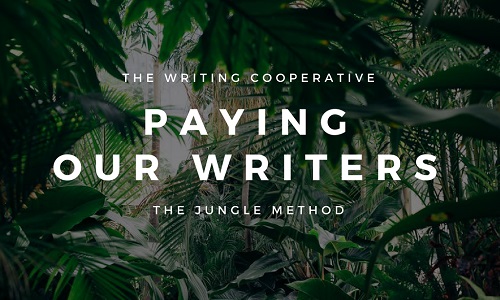 The Jungle is how we pay writers for producing The Writing Cooperative's best-performing articles. Like a jungle, wherein plants are left to grow unattended, all articles we publish (other than those pitched through The Garden) go "into the wild". Like any other article published on Medium, the authors never know if their piece will be the one that goes viral and rises to the top. The Jungle Method rewards our most popular stories with $1 per day spent in the top four of our trending articles list.
All articles submitted in accordance with our submission requirements and published in The Writing Cooperative are automatically eligible for payment via The Jungle.
The Future
In the foreseeable future, we hope to be able to further grow The Garden and The Jungle in the form of more paid opportunities. Whether or not that will be possible remains to be seen. Either way, The Writing Cooperative strives to continue doing what our core mission has always been: helping each other write better.
We always welcome new members and new writers. To submit your writing for publication, see our submission requirements.
Sign Up Today
If you're interested in becoming a member, it's only $3 a month. Plus, Writing Cooperative members get a cool 25% off ProWritingAid Premium.
We look forward to having you as part of our writing community!
---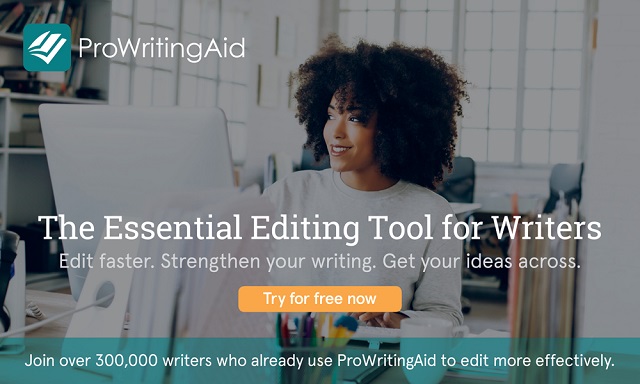 ---