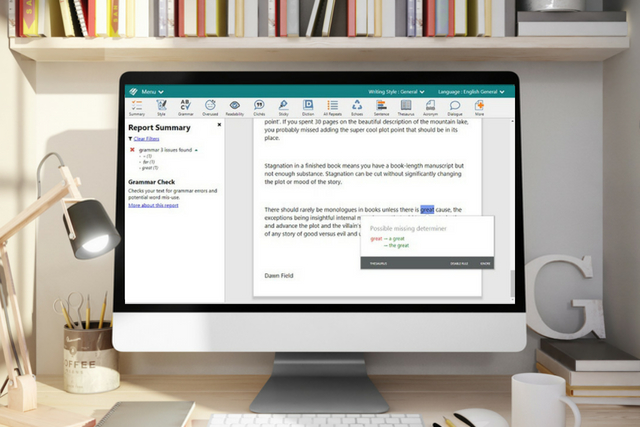 The Grammar Check works similarly to the spelling and grammar checkers in a word processor. It highlights any word that's not in our dictionary in case it's misspelled. It also looks at the construction of the sentence to make sure that the structure, punctuation and tense are correct.
But, in addition to these standard grammar checks, our team of copyeditors have been inputting thousands of specific checks that they have come across in their years of editing. Our goal over the next couple of years is to have a simple explanation associated with every grammar issue that the software picks up.
Example 1: "Adverse" vs. "averse"
One of our editors noticed that writers often mistake "adverse" with "averse". One is an adjective, the other is a verb. They created a programming rule around this issue. So if you have a sentence construction that uses "adverse" as a verb, the grammar checker will highlight it and offer the following explanation:
---
You may mean averse in this instance.
Adverse and averse are both used to convey a negative idea, but adverse is an adjective meaning something that's harmful, e.g. adverse weather conditions, and averse is a verb meaning 'a strong dislike', e.g. She is averse to the idea of marriage on philosophical grounds.
---
Example 2: "Allows" followed by a gerund
Another of our editors noted that the word "allows" should never be followed by a gerund. A gerund is a verb that has been turned into a noun by adding -ing. "Walking on the beach is my favorite pastime" or "John was afraid of skydiving".
So, any time the software finds this construction, it highlights it and offers this explanation:
---
Allows + gerund, e.g. "allows identifying", is incorrect.
You need use the infinitive (base) form of the verb instead of the gerund (-ing) form of the verb. You also need to include an object, giving the structure allow + object + infinitive, e.g. "allows it to be identified".
Alternatively, you could use the noun form of the verb with the structure allows + noun + preposition, e.g. "allows identification of", followed by the object.
---
Our editors have created thousands of these checks and the list continues to grow each week.
We hope that our explanations will build the knowledge of our users and help them become better writers!
Subscribe for writing hacks, special offers and free stuff
We will not share your details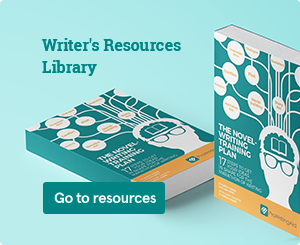 Subscribe for writing hacks, special offers and free stuff
We will not share your details