Updated: December, 2016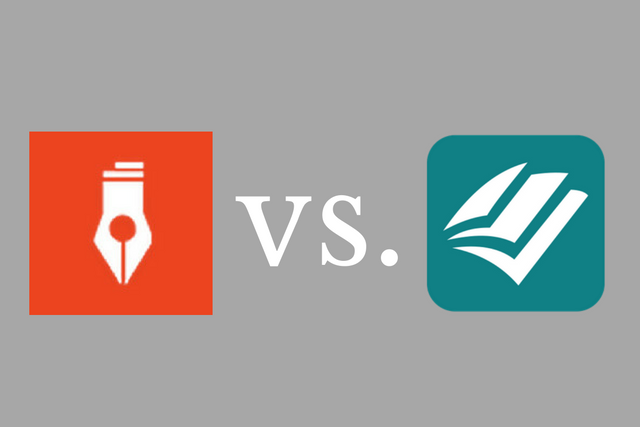 How does ProWritingAid stack up against online editing tool Autocrit? We've carried out direct comparisons below according to a number of criteria.
Cost
ProWritingAid Premium
$4.17/month ($50 annually, or less if you purchase a longer license)
Autocrit
$29.97/month ($359.64 annually)
That's a big difference. But don't let ProWritingAid's low cost fool you into thinking it's not as comprehensive! Keep reading.
Free Version
Both ProWritingAid and Autocrit offer some analysis for free.
Autocrit
Input your text into their free version and you will get an analysis of your adverb usage, including a list of those that you are using too frequently.
ProWritingAid
You get access to every ProWritingAid report, including the Grammar Report, Style Report, Repetition Report, Sticky Sentence Report, Overused Words Report, Sentence Length Report, Readability Report and many more. The free version does, however, have a word count limit, whereas Premium users do not have a limit.
Integrations
Autocrit
Autocrit is an online editing tool and must be used within your internet browser.
ProWritingAid
ProWritingAid Premium users can use ProWritingAid in several ways.
The desktop version allows users to open, edit and save a wide variety of files including Scrivener, MS Word, Open Office, RTF, HTML, and markdown. In this way you don't lose formatting by cutting and pasting into an online tool.

We offer add-ins for both MS Word and Google Docs so that you can edit in your favorite platform.

You can use ProWritingAid as a Chrome extension so that you can edit on any website, including your posts on Facebook, Twitter, Gmail and more.
Number of Writing Reports
ProWritingAid
ProWritingAid offers the following reports as standard in both the free and paid versions:
The Alliteration Report
The Homonym Check
The Corporate Wording Report
The Acronym Check
The Complex Words Check
The Eloquence Check
The Combo Check
Autocrit
Autocrit offers the following reports as part of their paid subscription:
Dialogue
Strong Writing
Word Choice
Repetition
Compare to Fiction
Pacing and Momentum
Take Aways
We think it's pretty clear that ProWritingAid offers a lot more value for money: twice as many writing reports at a fraction of the cost. We haven't even mentioned some of the other free features such as the Word Explorer, Summary Report and Contextual Thesaurus. Just give it a try and see for yourself.
Any other questions? Get in touch at hello@prowritingaid.com
Or click here to take ProWritingAid for a spin now.