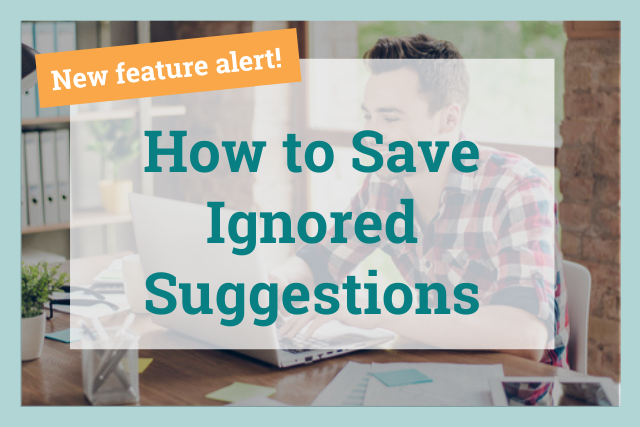 It's finally here—the feature most requested by the ProWritingAid community of writers. ProWritingAid's Realtime Report will now save your ignored suggestions to make your editing process as smooth as possible.
We know that lots of you in the ProWritingAid community have been waiting for this—we're thrilled to finally be able to share this update with you.
So, how does it work? Previously, if you hit the ignore button on a ProWritingAid suggestion, that suggestion would reappear the next time you ran the realtime report.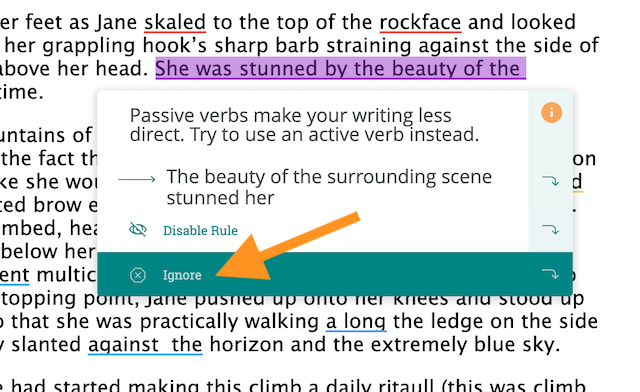 This meant that if you had ignored 50 passive voice suggestions in your document, those would pop back up when you next checked your text with Realtime. Not anymore!
Now, ignore really means ignore. If you switch to a different report, or close and re-open your document, the highlights you ignored will stay hidden, leaving you to focus on the suggestions you haven't reviewed yet.
Watch the short video below to see the new ignore feature in action:
When you ignore a suggestion, your document scores will update in the Summary Report to reflect the change. So, if you ignored most of your passive voice suggestions, you won't be penalized in your Summary Report for too much passive voice.
This feature is currently only available in the Realtime Report in our Web Editor, but will be rolled out across our other apps and extensions soon.
Go to the web editor now to try it out, or sign up for a free ProWritingAid account today to start your editing journey.
---
Find out how ProWritingAid will help you become a better writer! Download the free eBook now: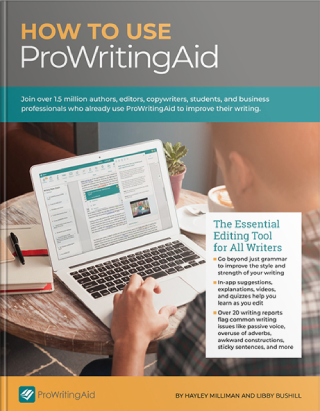 Join over 1.5 million authors, editors, copywriters, students and business professionals who already use ProWritingAid to improve their writing.