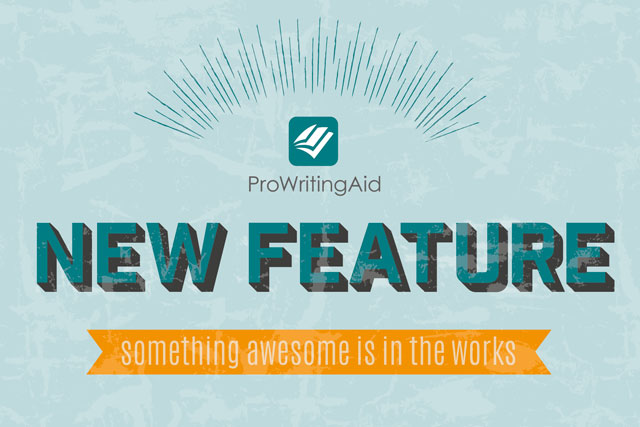 Have you ever wondered how your writing and editing compares from week to week? Wonder no longer!
Introducing ProWritingAid's Personalized Progress Reports
We are excited to introduce our new Personalized Progress Report email.
Beginning on Monday, you will receive a weekly report that breaks down your work in ProWritingAid the previous week.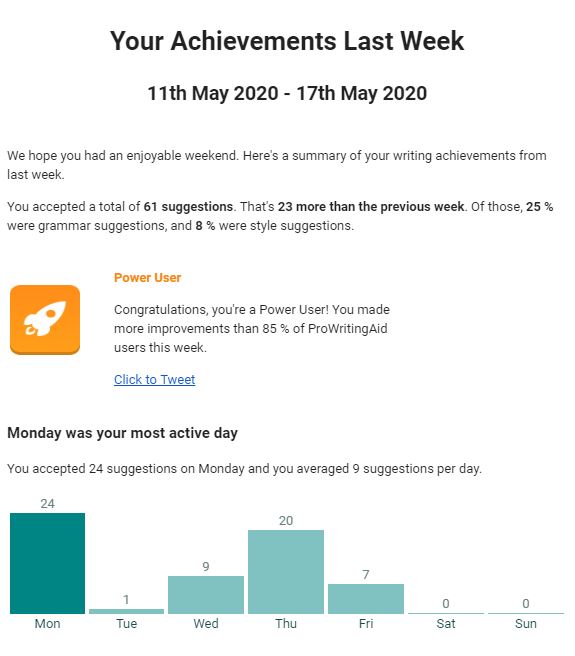 This report will help you:
Celebrate your achievements
Track your progress
Build your skills in the areas where you are running into problems, and
Learn which days you are most productive so you can better plan your writing time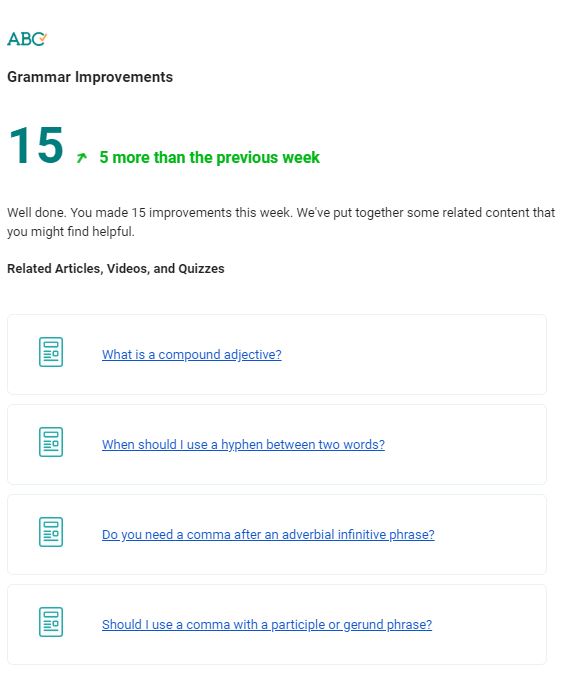 You will find learning links specifically related to the suggestions we made in your document so you are less likely to make the same mistakes going forward. Many links will include videos and quizzes to make learning fun and interactive. 
We are really excited about being able to deliver such personalized feedback right into your inbox and will be adding more elements over the next few months.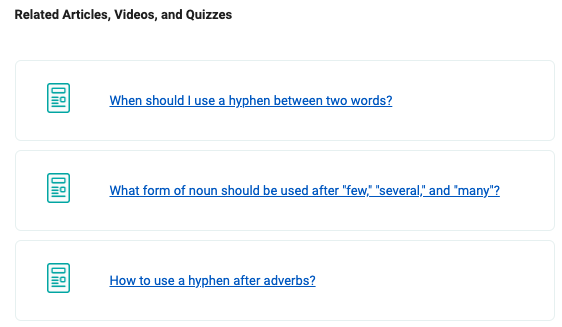 If you're a ProWritingAid user, you'll start to receive information about your writing stats into your account every Monday. You don't have to do anything to get these emails.
Opting Out of Personalized Progress Report Emails
Don't want your personalized Personalized Progress Report delivered to your inbox every week? You can easily opt out.
First, click on your username in the top right corner of prowritingaid.com to go to your Account page.

Scroll down and click "Manage notification preferences."

Uncheck the box for "Personalized Progress Reports" and voila!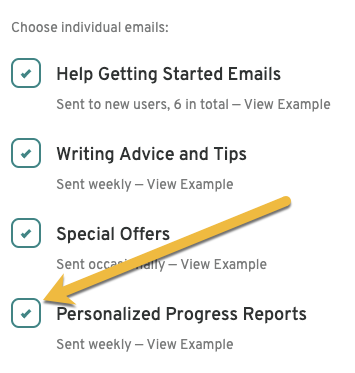 You'll no longer receive your progress reports sent to your inbox.
Have you checked out your Personalized Progress Report yet? What did you think? Let us know in the comments!
---