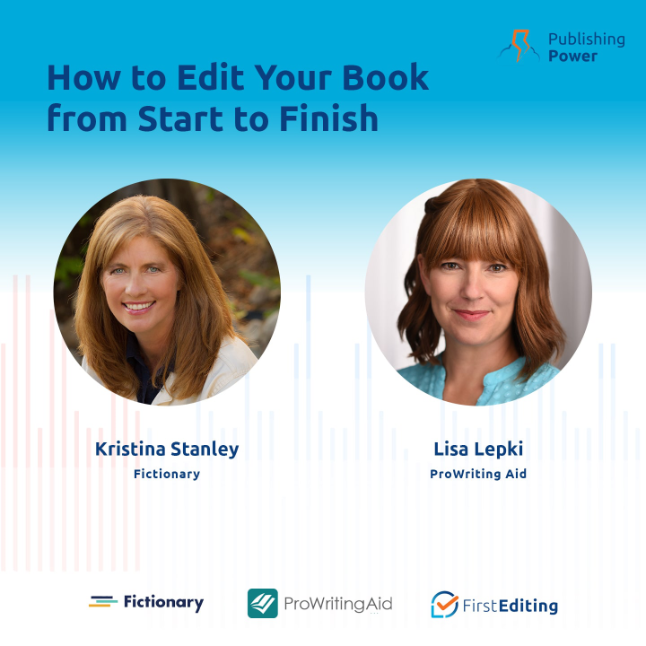 We're very happy to announce that ProWritingAid's own Lisa Lepki is on First Editing's podcast! Along with Kristina from Fictionary and JoEllen from First Editing, learn about the entire process of editing your book from start to finish.
Discover: • How Fictionary's amazing new editing software helps you create the perfect story arc • Why over a million writers use ProWritingAid to copy edit • What professional editors from FirstEditing provide that technology can't • When to use each of these three services during your editing journey
Plus, get the unique opportunity to try Fictionary, First Editing, AND ProWritingAid at an incredible price of only $199. The Editing Bundle is only available until March 13, 2020.