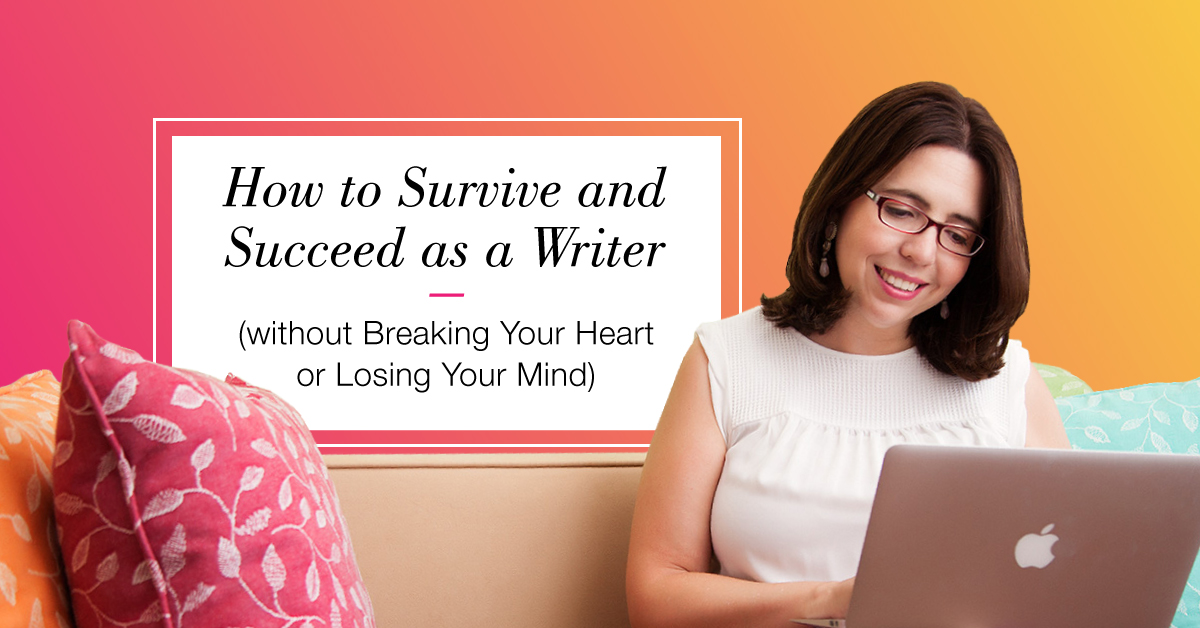 Here's the secret no one tells you about writing: survival (and also success) has nothing to do with talent or technique – like many challenging endeavors, it's all about mindset and attitude.
This is true whether you're just starting out or have been writing for decades.
On Wednesday, February 26th, Gabriela Pereira is teaching a FREE master class: How to Survive and Succeed as a Writer (without Breaking Your Heart or Losing Your Mind)
If you suffer from "shiny object syndrome" where you chase every best practice or piece of writing advice you can find, you'll end up spinning your wheels but never getting anywhere.
But instead of trying to find that one magic bullet solution to being a better and more productive writer, what if you had a systematic approach to help you determine which writing advice will work for you?
That's what Gabriela will teach you. She's the creator of DIY MFA, and her techniques will show you how to be a better and more productive writer.
Register for the training here!
In this webinar, you'll learn:
3 major myths about writing (and what you should do instead)
Gabriela's secret formula for conquering goals
A fundamental technique that will change your writing process forever
You'll leave this session energized and inspired, and with the tools you need so you can write more, write better, write smarter.
This master class is going to be amazing! Even if you can't make it live, register so you get the replay (which will be available until 11:59pm ET on February 28th). Click here to claim your spot!
---