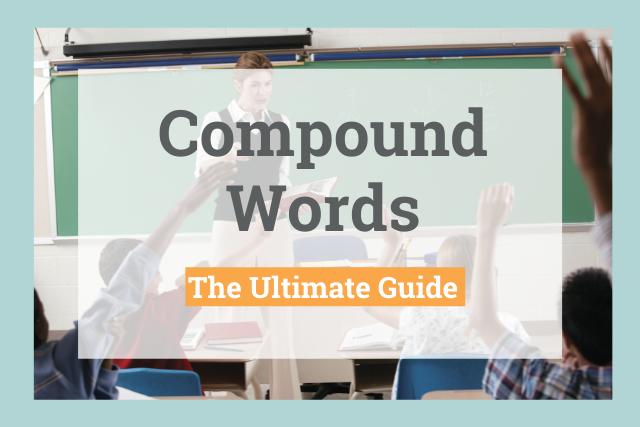 The words pancake, living room, and merry-go-round have something in common.
They are all examples of compound words.
The noun compound means something made up of two or more separate components. Compound can also be an adjective meaning consisting of two or more parts or components.
A compound word is one word, or one unit of meaning, that is created by joining two or more separate words together.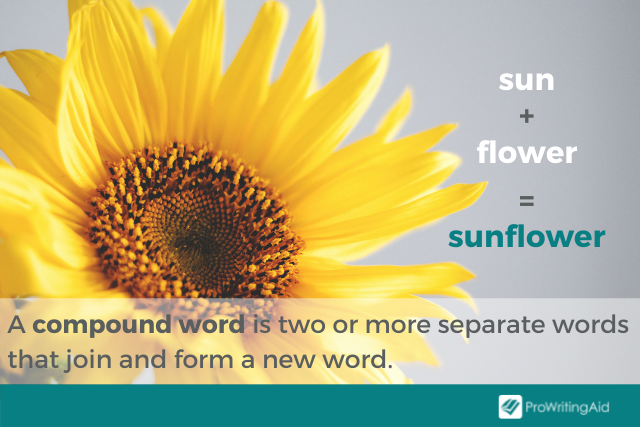 What Are Compound Words?
A compound word is a word made up of usually two but sometimes more words that are joined together. The two (or more) that make the compound word are independent words; they have their own distinct meanings. When those words are joined and form a compound word, that compound word has its own new meaning.
The Three Types of Compound Words
Compound words can take three possible forms: closed, open, or hyphenated. In closed form, there is no space between the joined words. In open form, there is a space between the "joined" words that still act as one unit, and in hyphenated form—you guessed it! There is a hyphen between the joined words.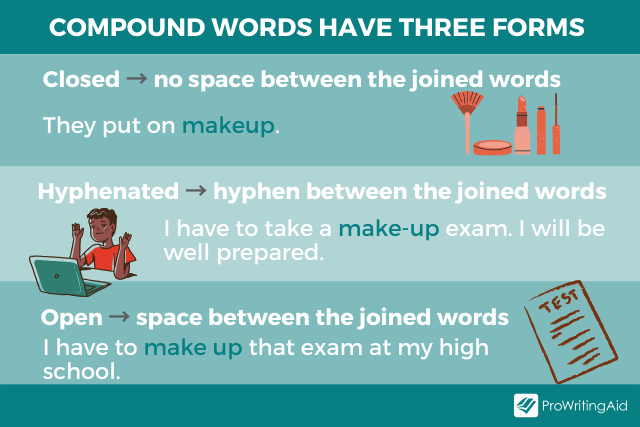 These general "rules"—which are somewhat fluid and flexible—provide guidance as to what format a compound word takes.
Closed compound words are usually nouns: They put on makeup.

Open compound words are usually nouns or verbs: I have to make up (verb) that exam at my high school. (noun)

Hyphenated compound words are usually adjectives or adverb-adjective combinations: I have to take a make-up (adjective) exam. I will be well-prepared. (adverb + adjective)
The key word in each of those examples is "usually." Some compound words break the rules. We'll see how soon.
1. Closed Compound Words
To review: closed compound words are usually made up of two separate words that are put together to form a new word. There is no space between the two words in a closed-form compound word; the compound appears as one single word.
Examples of Closed Compound Words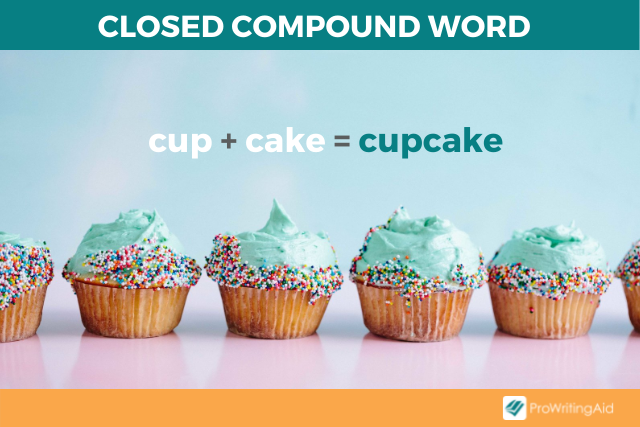 Cup + cake becomes cupcake

Basket + ball becomes basketball

Key + board becomes keyboard

Extra + ordinary becomes extraordinary

Birth + day becomes birthday
You can see through these examples that the meaning of the compound word is not just a merger of the independent definitions of the individual words that join together to make that compound.
However, there is a relationship between the individual word meanings and the compounds. Compound words have been integrated into language as speakers have discovered those relationships. It makes perfect sense to call a cake that could fit into a cup a cupcake and to call a ball thrown through a basket (now a hoop) a basketball.
The rules for compound words, listed earlier in the post, include the word usually. That word means the rules are not hard and fast, and there are examples of compound words that break those rules.
For example, compound words that are verbs are usually open form, but here are rule-breaking closed-form compound verbs that remind us to hold those rules loosely:
I need to proofread my essay.

I think the clerk shortchanged me.

I have to babysit my little sister.
2. Open Compound Words
In an open compound word, there is a space between the two independent words, though they are still treated as one unit with a new "compound meaning."
Examples of Open Compound Words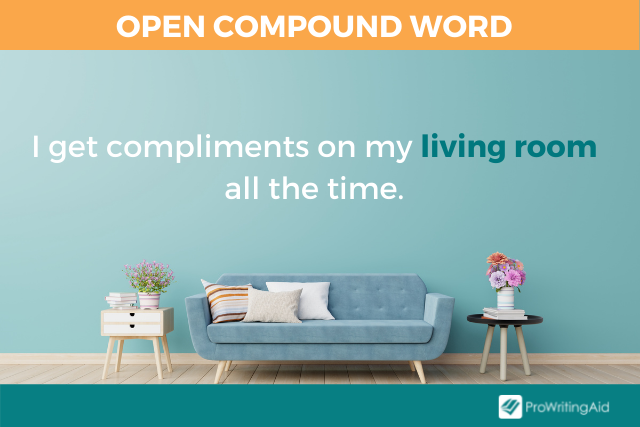 Living room: as a unit, this compound noun refers to a room in a house.

High school: as a unit, this compound noun refers to a school that has students in grades 9-12.

Post office: as a unit, this compound refers to a building where mail is collected, sorted, and sent.

Give up: as a unit, this compound verb means to stop trying.

Ask for: as a unit, this compound verb means to request something.
3. Hyphenated Compound Words
Hyphenated compound words have hyphens between each of the independent words that serve as connectors. The hyphens are a visual cue that the words form one unit.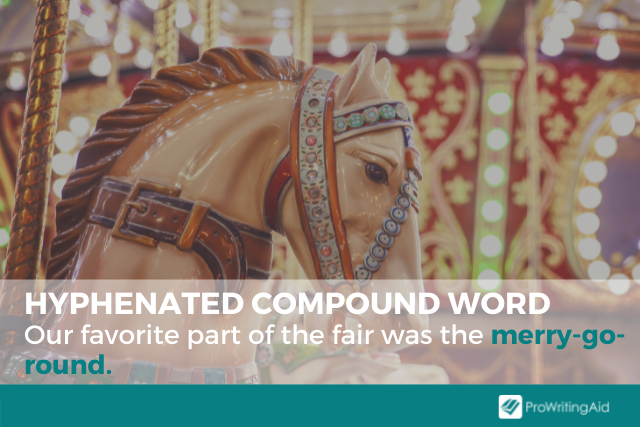 Some compound words are always hyphenated.
Merry-go-round

Mother-in-law (and brother-, sister-, and father-in-law)

Self-esteem
Did you notice that all of those examples are nouns? Remember: the rules are flexible!
Examples of Hyphenated Compound Adjectives: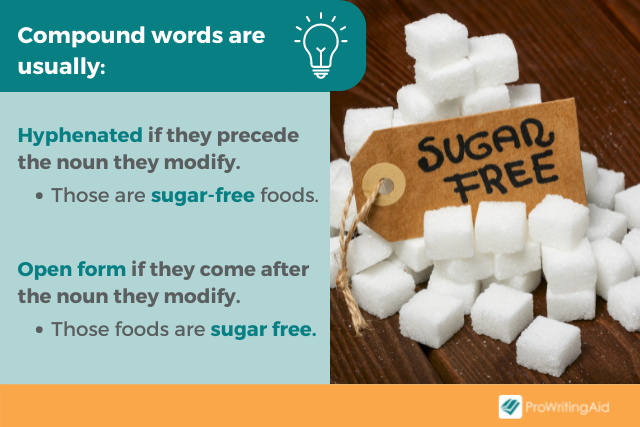 When compound words are used as adjectives (officially known as compound adjectives), the hyphenation rules change depending on where the compound adjective comes in the sentences.
If the compound adjective comes before the noun it modifies (describes), you should usually add a hyphen:
High-speed chase

Part-time employee

Full-time job

Fire-resistant pajamas

Good-looking person

Well-respected politician

Up-to-date records
Of course, there are exceptions. Remember, those "rules" are flexible. Some compound adjectives that precede the nouns they modify never take a hyphen. For example, ice cream and high school:
High school students
Ice cream sundae
There's really no "why" to explain these exceptions; we've just adopted these forms and made them part of our language.
Examples of Open-Form Compound Adjectives
If the compound adjective comes after the noun it modifies, the hyphen is usually omitted.
Make sure the files are up to date. "Up to date" modifies, but comes after, the noun "files."

The cat is two years old. "Two years old" modifies, but comes after, the noun "cat."
Though post-noun modifiers don't technically take hyphens, according to Merriam-Webster, usage trends indicate the hyphens are often included anyway, if the compounds "continue to function as unit modifiers." So there's that flexibility again.
What About Adverb Compounds?
It's easy to find examples of closed, open, and hyphenated adverbs.
As for the closed-form examples, we probably don't even register them as compound words much of the time.
Sometimes

Thereafter

Somewhere
Open-form adverbs occur when the adverb is the first word in the compound and ends in -ly. You should not hyphenate after an -ly adverb.
We made the discovery early on.

Her opinion is highly regarded.

They entered the dimly lit room.
What to Do If You're Not Sure Which Form Is Right
While those flexible rules can help you, there may still be times when you feel confused about which compound form to use. Don't stress too much.
According to Merriam Webster, the rules are more like patterns. You may see differences in different publications depending on editorial choice and style. For example, I looked on Amazon for a teapot. I saw mostly teapots, but also a few tea pots. Out of curiosity I put "tea pot" into a New York Times search bar, and found articles from the 1800s that included "tea-pot" in the title!
While interesting, those stylistic changes and choices shouldn't be too surprising. Language is fluid and ever-evolving. Compound words themselves are proof of that evolution.
Keep Clarity the Focus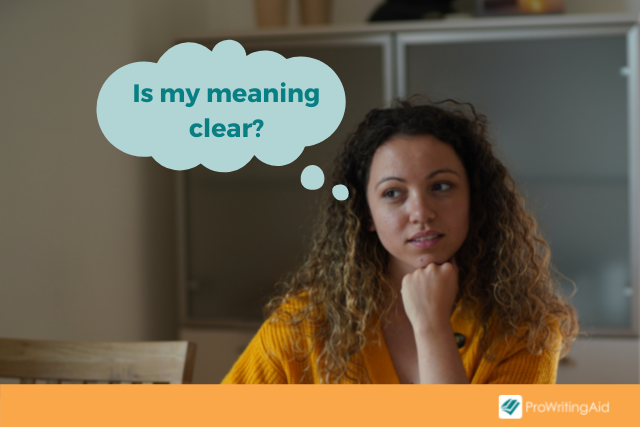 The purpose of hyphens in compound words is to ensure clarity. For example,
I bought over-the-counter medication.

He passed the medicine over the counter.
In the first example, I know by the hyphen that the medicine "I" bought did not require a prescription. "Over-the-counter" is one unit—one compound—describing a type of medicine.
In the second example, "over the counter" is serving another purpose and, while the words form a phrase to tell me where "he" passed the medicine, hyphens do nothing to make the purpose of the phrase clear and are therefore unnecessary.
Now look at these examples:
He owned a little-used car.
He owned a little used car.
In the first example, I know the man owns a car that has not been driven much. The car is described by the compound modifier "little-used."
In the second example, it seems that the man owns a used car that is also small, or little. In this example, putting a comma after "little" would help to separate the two words, "little" and "used," and show that they aren't intended to work as a compound.
ProWritingAid Can Help

Though you're a compound-word expert now, if you find yourself with lingering doubts, remember that ProWritingAid is here to help. It will let you know if you've added an unnecessary hyphen after an -ly adverb, or if you've left one out of a pre-noun compound adjective. You don't have to write alone!
---
Take your writing to the next level: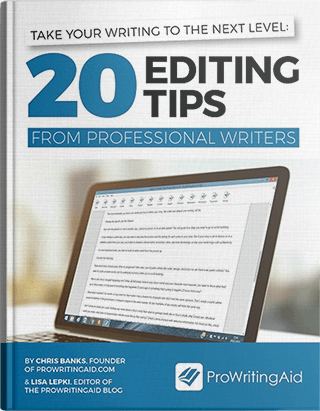 Whether you are writing a novel, essay, article, or email, good writing is an essential part of communicating your ideas.
This guide contains the 20 most important writing tips and techniques from a wide range of professional writers.
---