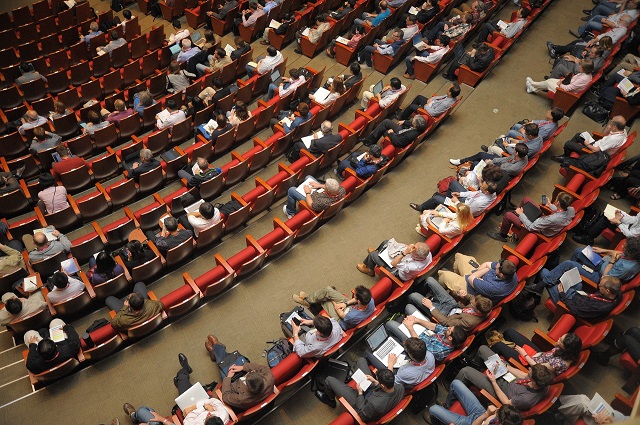 Putting words onto the page in a meaningful way—the act of writing—is inherently solitary. Plus, many of us are introverts, reluctant to be visible or simply more comfortable staying in our own creative space.
Participating in the larger world, though, helps us discover what to write about, sort the naysayers from the supporters, develop knowledge, and improve our craft. Knowing the options for engaging with others outside your writing room and having the right questions to ask can help you step out in a way that is comfortable and fun.
Ways to Engage
Writing conferences, workshops, and retreats are three essential ways for authors to participate in the larger writing community. These events can provide new perspectives and knowledge, facilitate lifelong relationships with other authors, and connect authors with professionals in the publishing world that they might not have access to any other way.
Most writing events serve writers in some general or specific way. But I've also seen events that leave writers with a sense of disappointment and loss, both emotional and monetary. That's not always because the event is terrible—although I've seen that too. Most often, it's because the event is a mismatch for the writer's expectations.
So how do you make sure an event is right for you? Let's look closely at conferences, workshops, and retreats: how they're structured, how they differ, and the benefits they provide. Then we'll run down a list of questions that will help you pick the right event for YOU.
Writing Conferences
The format of a conference is usually predicated by the sponsor or organizer of the event, which may be a genre-specific association, such as Romance Writers of America or the Society of Children's Book Writers and Illustrators, or a local, regional, or state writers' association. Conferences may be one day or multiple days, are often held annually, and are generally an assemblage of sub-events such as workshops, panel discussions, a vendor show, an author showcase with signings or public readings, and manuscript critiques or pitch sessions with visiting agents or editors.
While the conference may have a main theme, the number of sub-events allows for a variety of topics to be covered. These often run concurrently, so attendees have to decide which to participate in and what they must miss. (Oh no! FOMO!...that's Fear Of Missing Out, and it's real, people!)
I've attended writers' conferences as small as several dozen participants gathered in a local meeting house and as large as 500 attendees in a massive conference center. The size and scope will vary depending on the resources of the sponsor-organizer and the needs of their group members and attendees. Some writing organizations limit conference participation to their members, but most do not.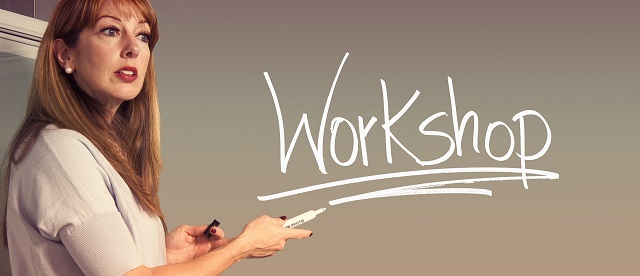 Writing Workshops
Some organizers describe their multi-day events as workshops, but typically, a workshop is shorter than a conference or a retreat. Usually held in a setting conducive to small group interaction, workshops come in a variety of formats from short sessions, 45 minutes or so, that are part of a larger event such as a conference to day-long stand-alone events.
Universities and colleges sometimes offer workshops that do not require enrollment in their degree programs. As technology has become more user-friendly, the availability of online writing workshops has increased too.
Because they're relatively short, workshops tend to focus on one particular aspect of writing, such as conflict and tension, characterization, dialogue, or how to pitch to an agent. Some workshops are of the lecture/classroom-learning type while others are experiential.
Writing Retreats
Retreats are a more immersive experience than workshops or conferences, and the details—format, theme, size—can vary widely. So research (see questions below) is especially critical if you're considering attending a retreat.
Retreats are generally multiple days and are sometimes themed or genre-specific. Some retreats focus on the writing while others concentrate on the writer. The best retreats impact both—the author's skill set AND mindset.
Some large events label themselves as "retreats," but conversely, a retreat can be as small as a one-on-one experience between an author and a teacher/guide/facilitator. Location is key. Private homes and retreat centers offer the privacy, quiet, and environment conducive to a true retreat experience and are used more often than hotels or conference centers.
For over a decade, I've attended at least one writing retreat annually. Deep engagement with like-minded authors, safety in discussion, encouragement, self-confidence, and clarity in my writing projects are aspects of retreats that keep me going back year after year.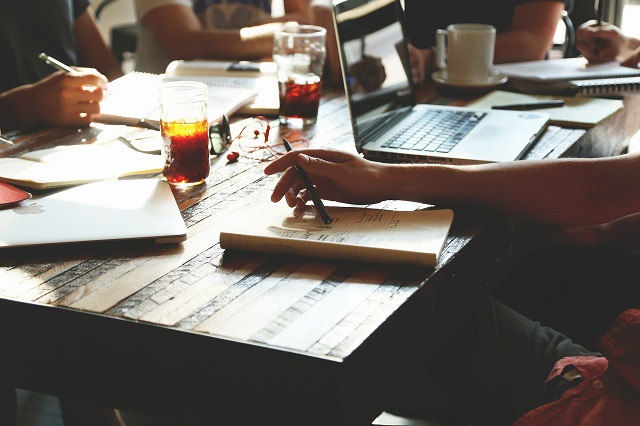 Perhaps the biggest difference in a retreat compared to a conference or workshop is the quiet time to focus on your work-in-progress. While short workshops or group writing sessions might be part of the retreat, independent time to incorporate what you learn and to work on your manuscript without distraction is one of the greatest benefits of a writing retreat. Additionally, self-care is often emphasized during a retreat (and is something writers tend not to do so well in our day-to-day routines).
Critical Considerations
Every time I participate in an event, my writing strengthens and my connections among other writers increase. If you're considering attending a writer's event, here are some questions to ask yourself before making the commitment.
Logistics
Who is sponsoring, teaching, or facilitating the event? What are their qualifications and experience to lead the event?
Does the event serve a varied group of writers or a subgroup? For example, all mystery writers or all beginning writers? Is it open to all genres or is it themed?
What time of year and where is the event held? What is the weather typically like then?
How many days/nights is the event?
In what type of facility will the event be held: a conference center, meeting room, private home, retreat center? Is the location urban or rural?
How are the days structured? Are there workshops, classes, or one-on-one sessions? Are they concurrent?
If lodging is necessary, is it included in the tuition/fee? Will sleeping quarters and bathrooms be shared or private?
How far am I willing to travel and how long can I be away from home? Do I have a writing buddy who can share the expenses?
How many people are expected to attend?
Do both men and women attend? (When close living/sleeping quarters is involved, this is an appropriate question.)
How much free time is there for writing? Is there private and/or quiet space for my writing times?
Are there extracurricular activities? Scheduled outings? Are they optional or mandatory? Are these included in the fee or tuition?
Are meals provided in the tuition/fee? Eaten in groups or on your own? If a retreat, do attendees participate in food preparation? Should I bring my own snacks or beverages?
Can special needs such as food allergies or physical limitations be accommodated?
What is the accepted attire?
Personal Goals and Considerations
Do I tend to get the most from longer, immersive events? Multi-day events that cover a variety of topics? Or short events focused on a single topic or aspect of writing?
Is there a specific aspect of the craft that I want/need to learn more about?
What is my budget for attending writing events?
Do I want a format that will help me jump-start a new project? That allows for critique/feedback on my work-in-progress? Or that provides general tools and resources I can apply across my writing practice?
How important is it for me to meet and network with other authors?
Is a writing sample required when I register?
Do I need to be a published author to attend? Must I have a work-in-progress (WIP)? Will writing prompts or exercises be provided to get me started if I don't have a WIP?
Am I at a stage when I'm ready to pitch to an agent or editor? Or would it be helpful to practice doing this?
Is a savings on tuition available for early sign-up, as a repeat attendee, or for bringing a friend?
Should I bring my laptop? A folding table? A lap desk?
And the final and most important question: what do I want to take away from the event and is that expectation in alignment with what is being offered?
Finding the Right Event for You
Below are several organizations with extensive online compilations of writing events. Some allow you to sort by genre, state, date, and in other ways. Have fun exploring and finding the perfect writing event for you!
NewPages.com provides news, information, and guides for writers, and has a list of writing conferences, book and literary festivals, writing workshops and retreats.
The Write Life has a listing of 60 conferences for authors, bloggers, and freelancers.
The Association of Writers and Writing Programs has a Directory of Conferences and Centers which includes festivals, retreats, residencies, and writing centers, as well as conferences, and includes national and international events:
Shaw Guides provides a list of upcoming writing events.
Poets & Writers has a database detailing over 200 conferences, residencies, and literary festivals.
And don't forget to check out any local, regional, or state writer's associations and nearby colleges or universities.
No matter the format or focus, the most beneficial aspects of attending writing events are the opportunities they provide to create lasting relationships with fellow writers and others in the industry who can support you on your writer's journey. We really aren't meant to do this alone, so get out there and attend a writing event.
Need an additional nudge to get going? Check out Networking for Introverted Writers.
---