Articles by Jed Herne
Jed Herne is an architecture student who loves to write. His work has been published in Down in the Dirt Magazine. He enjoys soccer, cut-throat board games and chances to discuss himself in the third person. If you enjoyed this article, check out jedhernewriter.wordpress.com for more writing advice.
by Jed Herne
Mar 13, 2017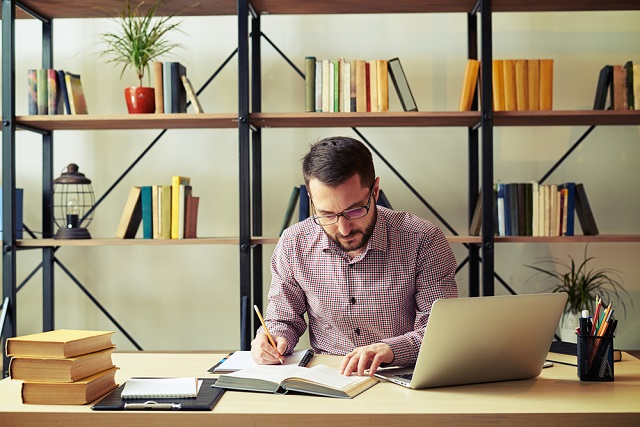 Authors often discuss how reading improves your writing. However, there's a big difference between passive and active reading, and if you're serious about using published novels to improve your writing you must learn how to do the later.
When you read passively, you consuming a novel as entertainment – you're trawling through without paying attention to detail. This lets you form a broad judgement ("this is great!").
By contrast, active reading involves specific focus on an author's craft. It is to passive reading what fly-fishing is to trawling. Active reading encourages your judgement to be precise ("this is great because the chapter endings created lots of suspense!").
Read More »
Search in Blog
Subscribe
Article Categories
Our Blog
We love writing. ProWritingAid helps turn your writing into great writing. We publish articles about writing software, writing techniques and other useful information for writers. Subscribe to be notified of new articles.