Articles by Stacey Marone
Stacey Marone is a graduate of Social Sciences and contributor to ScholarAdvisor. She likes exploring new cultures, languages and gathering interesting facts, including a passion for social media marketing. In her free time, she does volunteer work and organizes activities for children. You can follow Stacey on Twitter.
by Stacey Marone
Nov 04, 2016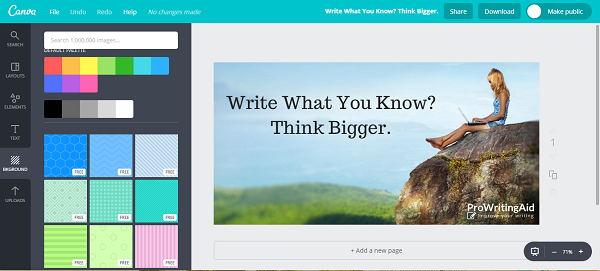 People's attention spans are getting shorter and a huge portion of the population identify themselves as visual learners. In this environment, using infographics can be the perfect way to get your point across.
Infographics allow you to compress information in an engaging way, bringing numbers and statistics to life. But they rely on a good balance of graphics and content, and that's not always easy to achieve.
Here are seven online tools to make fast and easy infographics that quickly engage your audience's senses.
Read More »
Search in Blog
Subscribe
Article Categories
Our Blog
We love writing. ProWritingAid helps turn your writing into great writing. We publish articles about writing software, writing techniques and other useful information for writers. Subscribe to be notified of new articles.