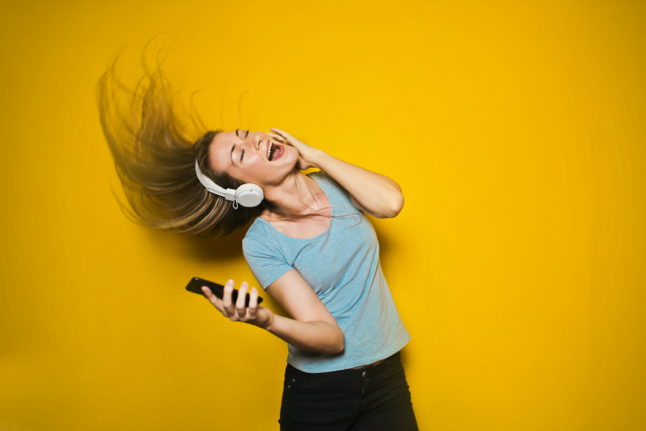 Don't you love a great film soundtrack? I'm talking about the exceptional ones that capture the film's themes and ideas and evoke powerful emotions at specific points in the movie. And then there are the fun ones comprising great songs that tell you more about a character and his backstory, like in Guardians of the Galaxy.
Music moves us. How many times have you heard a particular song that took you right back to the happiest time in your childhood? Or the breakup song that reminds you of your first love? There are lyrics that offer you new ways of looking at things, make different connections, or even inspire you to change. Music can be that powerful.
Song lyrics bring back both happy and painful memories, but they're sure to make you feel something, think about a situation or person differently, or even give you ideas. Why not harness the power of music to help you write your next novel?
Find songs that remind you of your character
Particular songs may remind you of your character's voice or represent their personality. For example, I'm writing about a woman struggling against the constraints put on her by society, her family, and even her lover. I have a playlist I named "Girl Power," with songs by Pink, Elle King, Lady Gaga, Demi Lovato, Christina Aguilera, and more about strong women who overcome. It helps get me in the mood to channel my protagonist and her mindset.
Consider how a singer's voice can help you better define your protagonist. Someone with a deep, boozy, sensuous voice or a singer with a twang will evoke different pictures of characters in your mind.
Pay attention to song lyrics. You can get great ideas about how your character might respond to a setback from lyrics.
Pick songs for your scene's mood
If you're writing an action scene versus the heart-breaking loss of a loved one, each requires a different mood. With millions of songs to choose from, find those that evoke the emotions you want readers to feel in each scene.
By carefully listening to the lyrics, you might get a deeper insight into how your character should react. Song lyrics can help you discover more nuanced ways to create a scene that reveals more about your character and his or her growth.
For example, some songs talk about violence in the face of a bad breakup, while others offer a better way to handle such strong emotions. You might see a scene in a different light depending on the song you listen to.
Use songs to enhance your novel's setting
If you're describing the Irish or Scottish countryside, try listening to songs by Celtic Woman and other Irish and Scottish artists. Rap songs give you a completely different vibe for settings.
Look for movie soundtracks for genre-specific settings. The soundtrack from an old spaghetti western can help fuel your imagination for the setting of a gun fight. The music from Star Wars will get your creative juices flowing when setting up your sci-fi world.
Your favorite Christmas carols can help you set the scene for a nostalgic family get-together or describe how your story's town goes all out when decorating for Christmas. You can find plenty of songs that help you evoke a particular setting, its atmosphere, and the mood.
Listen to songs that speak to your novel's theme
If your novel's theme is that love can overcome anything, there are plenty of songs to help you channel that emotion. Whatever your story's theme, you can find songs with lyrics that will help you think more deeply about how that theme affects your characters and your story's arc.
It's easy to Google "songs about _ _ _ _" and fill in the blank with your theme. You can create playlists of songs about equality and freedom, racism and discrimination, loss of innocence, dreams and hopes, loneliness and isolation, courage and fear, coming of age, etc.
Final thoughts
Some authors go so far as to create soundtracks for their novels they offer to readers. Goodreads has a list of the "Books with Best Soundtrack/Songs" if you want to check out what some writers have done.
Lastly, think about your favorite book-to-movie adaptation. Then listen to its soundtrack. Likely they've chosen music that helps you see the characters, settings, and themes clearer as well as evoking the same emotions you felt as you read the book.
How can you use that same technique when writing your next novel?
Let us know in the comments below if you use soundtracks for your novels. How has music inspired your writing?