We are thrilled to introduce our shiny new Google Docs add-on! Now you will have access to the full ProWritingAid editor right within Google Docs.
It's easy to get the add-on set up on your computer. You just need to make sure that your ProWritingAid license is associated with a Google email address (google.com, gmail, etc.)
Install the add-on
Click here to set up the new ProWritingAid Google Docs add-on.
The Google Store looks like this: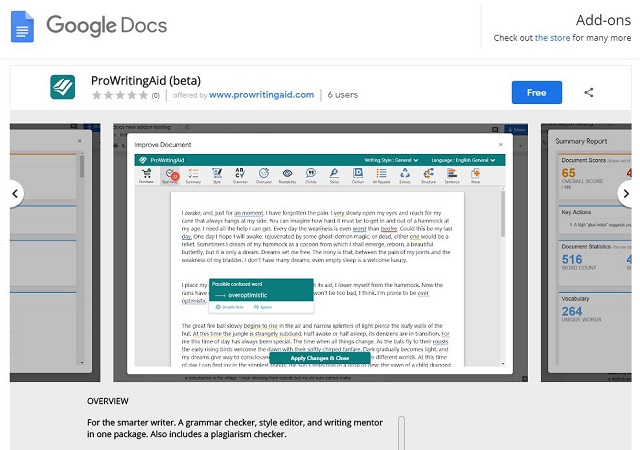 Click "Free" and then it will ask you to sign in.
Then, go back to Google Docs again and open a document. When you click the "add-ons" tab in the top menu, you should see ProWritingAid there as an option.
Run a Summary Report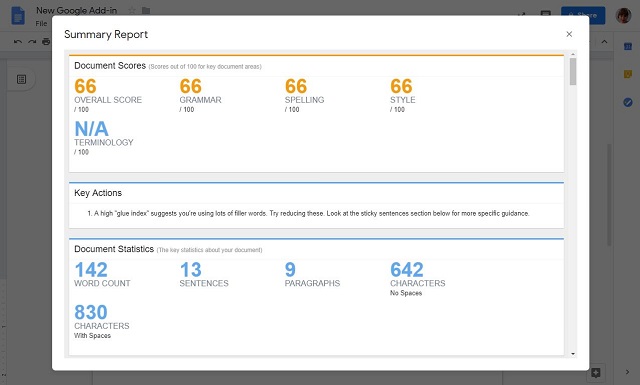 The ProWritingAid Summary Report gives you a wealth of information about your document, including:
grammar, spelling, and style scores
document stats including word and character count
the key actions you should take that will most improve your document
readability measures
an overview of each of the 20 ProWritingAid reports so you know where to focus
Get to work editing
Next, click "Add-ins" again and then click "Improve your document". This will open up the full ProWritingAid editing tool.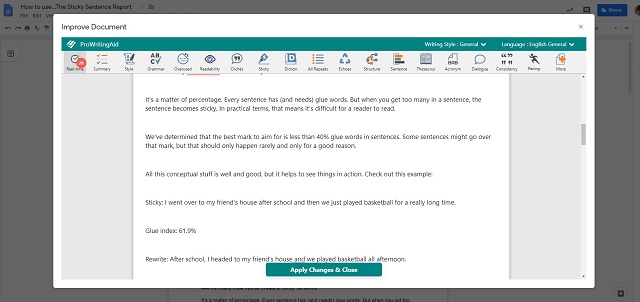 You can run the Summary Report again here, if you haven't already done so. Then, work your way through the different reports.
Click on the top right corner of the pop-up for extended explanations to help you learn as you write: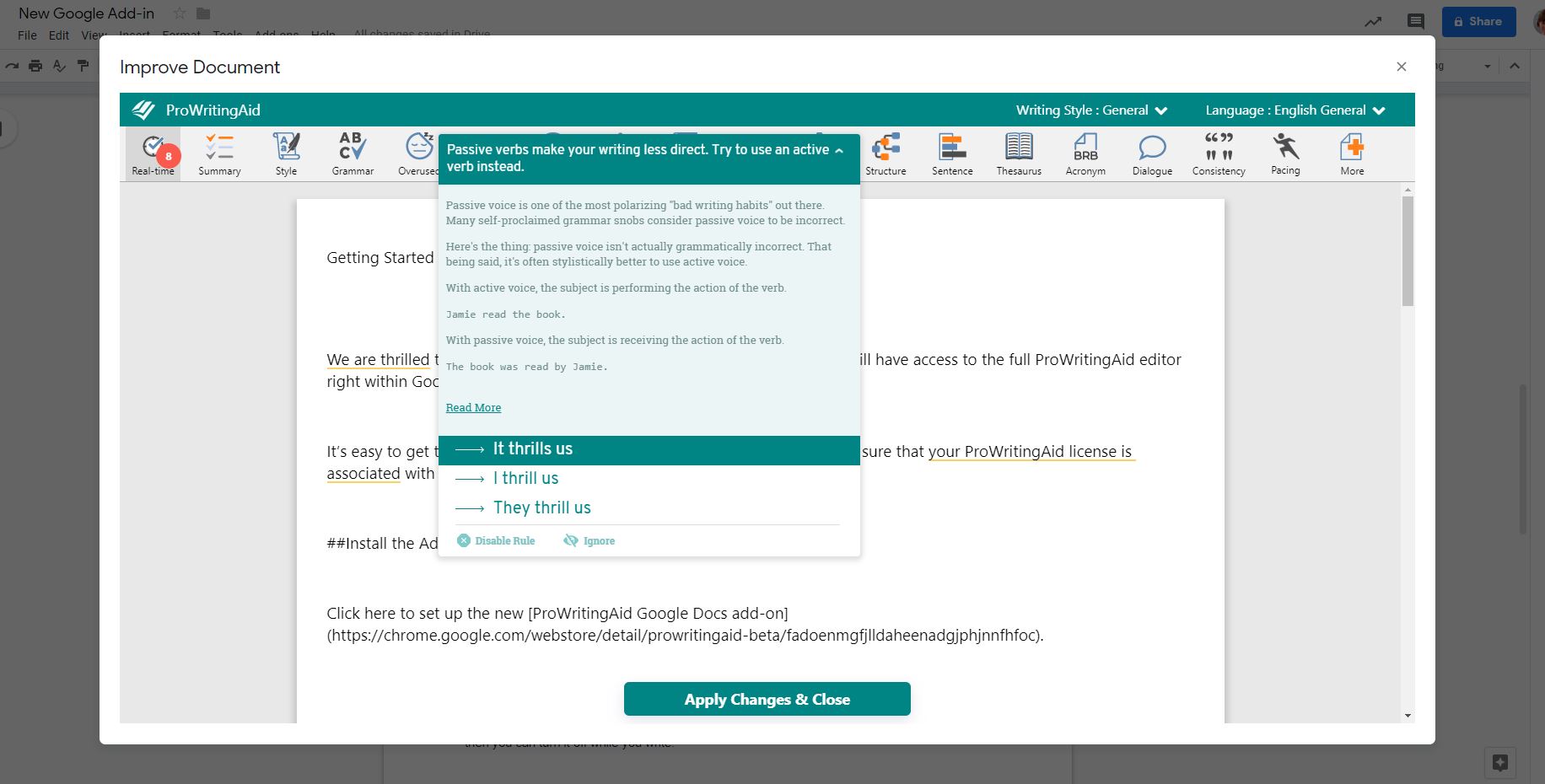 Real-time grammar checker
If you like to edit as you write, turn on the real-time checking. It will highlight errors and make suggestions as you go along.
If you prefer to stay focused in creation mode and don't want the distraction of suggestions, then you can turn it off while you write.
The ProWritingAid reports
Different reports will appeal to different writers. Take the time to test them all out and see which ones will work best for you.
Read about each of the ProWritingAid Reports.
Check your email address
Make sure that the email address on your ProWritingAid account is the same email address that you are using in Google Docs. If not, you will need to change the email address associated with your ProWritingAid account.
You can change the email address associated with your account at any time on prowritingaid.com:
Log in to your account.
Click on your username in the top right-hand corner of the screen.
Follow the "Edit my user details" link.
Change your email address and hit "Save".
Check your email for a link to confirm your new email address.