By now, you've most likely discovered the many benefits of using ProWritingAid to help you strengthen and improve your writing. But are you aware of the many extras you get, too?
Check out the resources on ProWritingAid.com at the bottom of every page. You'll find Word Explorer, Collocation Dictionary, Word Cloud Gallery, Writing Prompts, and Writing Quotes. Each one offers something amazing.
Let's look at a few.
Word Explorer and Collocation Dictionary
Do you ever get stuck on finding the right word? Sometimes, the dictionary just isn't enough help, and the thesaurus leaves much to be desired. That's when you turn to ProWritingAid's Word Explorer.
You can still get the definitions and synonyms, but you get so many more options to help generate the spark and excitement over words. You can search for rhymes to any word, collocations (two or more words that are combined to form a singular meaning, like "heavy drinker,") and more.
Here is an example of using Word Explorer to delve deeper into the word "pretty."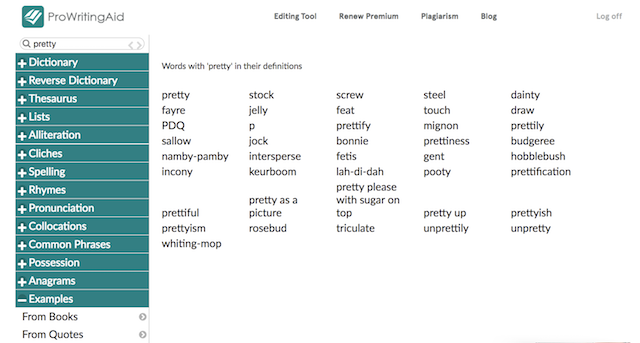 The menu on the left shows you all the ways you can explore deeper into the word "pretty" like the dictionary, rhymes, thesaurus, cliches, alliteration, and so much more. The screenshot above shows the results of the reverse dictionary: these are all words that include "pretty" in their definition. Some of them are fantastic like hobblebush, whiting-mop, and touch. Don't you want to go deeper and find how "pretty" figures into the definitions of these words?
The following screenshot is of common 5-word phrases in which you'd find the word "pretty":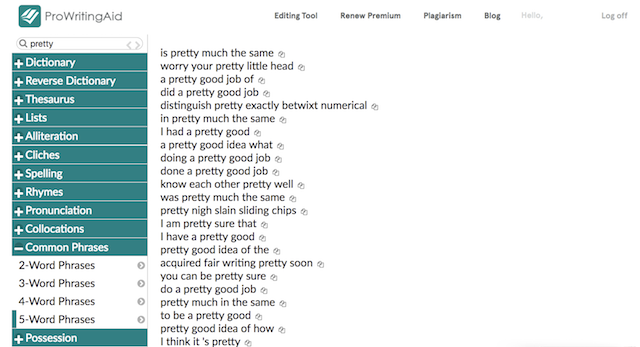 To give you an idea, this screenshot is only about halfway through the list. It's astounding.
It's like the rabbit hole that is Google. You're researching your next book but keep getting sidetracked by links. Next thing you know, you're down some rabbit hole looking at child stars from the 80s and where they are now. You could go deep into Word Explorer for days without coming up for air or even to eat.
To get to Word Explorer, simply double-click on any word in the online editor, Chrome extension, or desktop app. You can also find it under "Tools" on your desktop app's top menu bar, or in the drop-down menu bar at the top left of the online editor: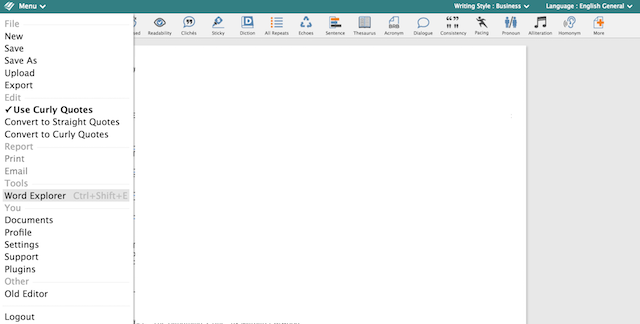 Writing Prompts
Do you love writing prompts as much as I do? Prompts make it easy to get the brain and fingers nimble without needing to come up with a topic on which to write.
If you journal every day (which I hope you do—it's great therapy), start with a writing prompt from ProWritingAid. Each time you come to the website or refresh the page, you get a new prompt. Here's what it looks like: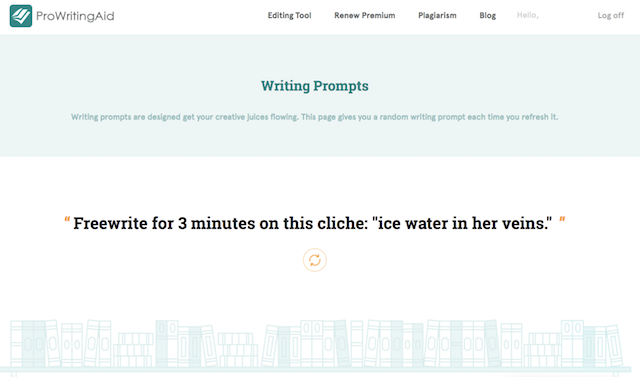 If that doesn't do it for you, click on the little orange button with the swirling arrows to refresh your screen and get a new prompt like this: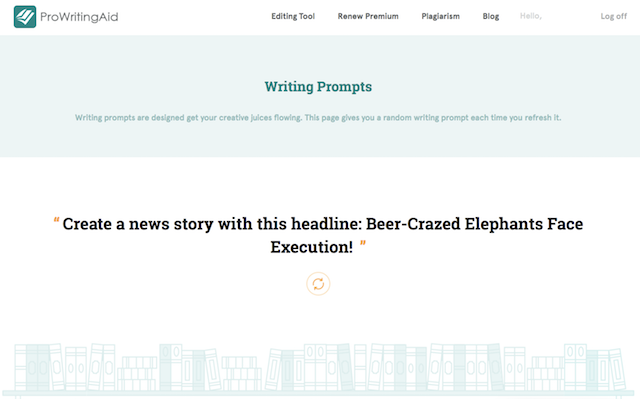 Hmm—drunken elephants and execution? There's bound to be a story there.
Writing Quotes
Need a little inspiration or a pick-me-up to get you back on the writing track? Just like with writing prompts, you get endless writing quotes on ProWritingAid. You're certain to find just the right one to get you started.
Here's a sentiment I find interesting: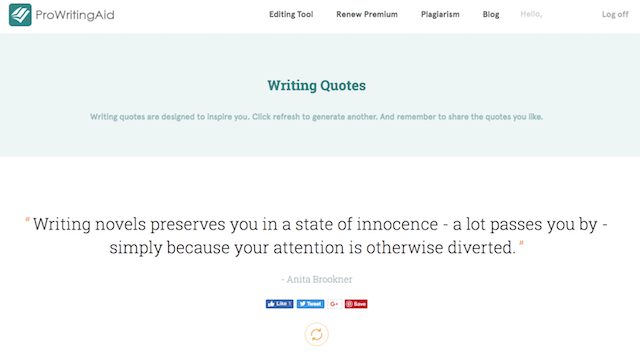 Again, if that doesn't do it for you, click on the little orange refresh button for something like this: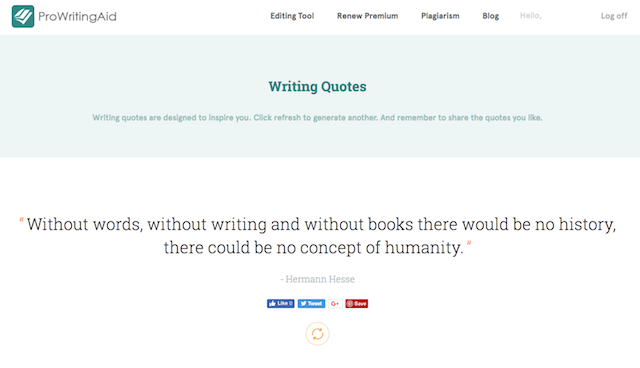 Love this one. The words you write help readers figure out what they think and feel and define their concept of humanity.
Word Cloud Gallery
An article on ProWritingAid's extras wouldn't be complete without a nod to our Word Cloud Gallery. Here's what you'll see when you first enter: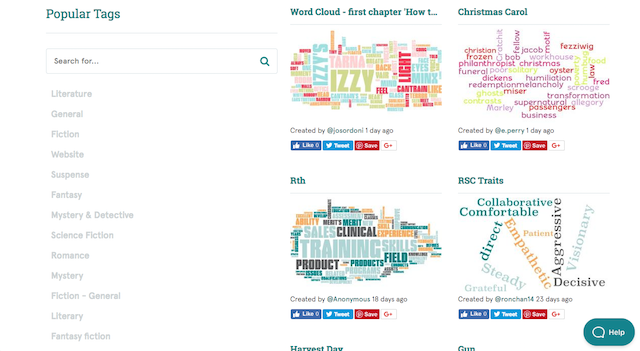 On the left we've got popular word cloud tags. Search through there to find your favorite subjects. On the right, you'll find word clouds made by previous visitors to our site. If you'd like to make your own, click "Create a Word Cloud".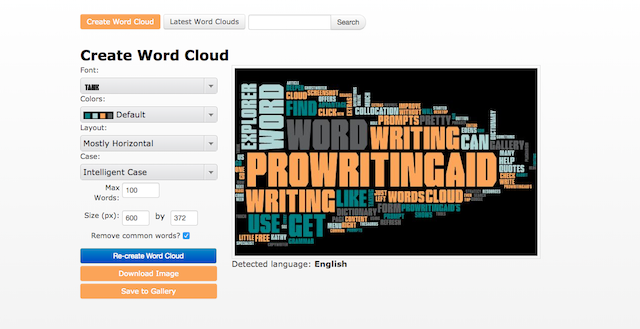 On this page, you can either type in some text or paste the URL of a webpage. Either method gives you a beautiful word cloud that shows you key phrases in a helpful visual package. The most common words in the text will appear largest, while those used less frequently are filled in around them. You can even change the visual style of your word cloud to fit your preferences. Here's the word cloud of this very article: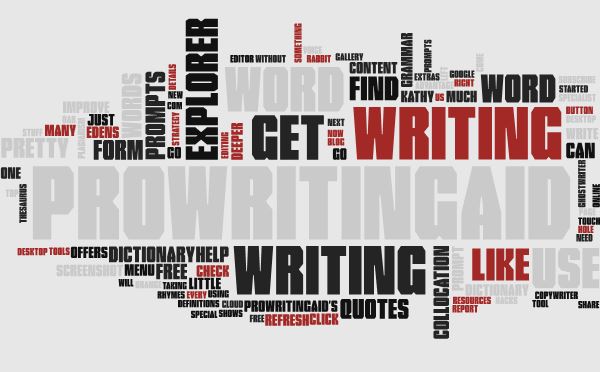 And don't forget to try our Word Cloud Game! We'll show you a word cloud, then you tell us what famous novel you think it's from. See if you can get 100%!
Excuse me, I need to go write.