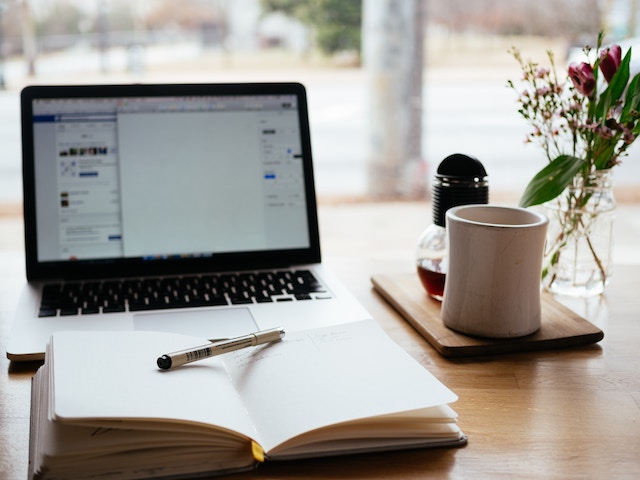 Have you noticed how some months you're flush with work and others you're scrambling to find enough paying gigs to cover the mortgage? I thought I was a savvy enough professional to keep a steady stream of work to even out the peaks and valleys of freelancing. I created a stable of pillar clients I could count on to provide income every single month. The majority were retainer clients that paid monthly, regardless of how much work they needed.
And then my sturdiest pillar went under. The timing couldn't have been worse. It was during the summer months when most people are on vacation and few companies are expanding their content needs.
Suddenly, I'm trying to replace almost a quarter of my yearly income. And trying to do it in a short timeframe.
It was a hairy couple of months, but I'm back afloat.
What I learned
I always thought retainer clients were the best accounts to help freelancers like me even out the cash flow problem we all have. You can count on receiving the same retainer fee every single month, regardless of the workload. What could be better than that?
What I learned is don't let one retainer client comprise a quarter of your yearly income. Because they can disappear overnight and leave you stranded. I would rather find several clients at smaller rates because the odds are slim that they all go under simultaneously. That spreads your risk out amongst more clients. If you lose one, you're not losing a big percentage of your income.
I also learned not to get too complacent. I felt on top of the world. I had loyal clients who paid well and a steady stream of work that kept me busy every month. My downfall was in putting all my eggs in a single basket (excuse the cliché; sometimes they're so appropriate).
How to bulletproof your freelancing career
Here's my plan to avoid this situation now and in the future.
Always be prospecting
I'm always on the hunt now for new clients. The hard truth is you're running a business. You should always prospect for new clients because you have more options when your services are in demand. You can:
Hire an assistant to help you get the work done.
Spread your due dates out over several weeks.
Drop low-paying clients to make room for better-paying ones.
That last one sounds harsh, and I carefully weigh every business decision I make. But when push comes to shove, I make room for better-paying clients in my schedule. It's always paid off.
I'm also pleasantly surprised at the number of prospective new clients willing to wait until my schedule clears up to begin a project. I've had a few who couldn't wait and turned to find a copywriter elsewhere. But even then, they asked that I reach out when I'm available so they could find a project for me.
Set aside a half an hour or more every day to prospect for new clients. Whatever your self-marketing strategies, use them every single day. You won't regret having too much work like you'll regret not having enough.
Develop multiple streams of income
I'm not good at this. I've been circling this idea for years now and still have put nothing into action. Some ideas for additional income streams I'm bouncing around are:
Repackage posts and articles you own the rights to into e-books for sale on Amazon. Then market them like crazy.
Ghostwrite for businessmen who want to see their name in print. It might surprise you, but this is a fairly big market. A lot of businessmen want a print book to hand out to generate leads for their business or a digital one to use in email marketing campaigns.
Sell reprints of the posts and articles you own to non-competing avenues. For example, say you sell an article to a print magazine and retain the rights. You can sell a reprint of that article to an online source that doesn't compete with the print magazine. Sometimes, reprints pay better than first prints.
Something else I'm interested in is creating a passive income stream from self-published fiction. I belong to several writers' groups on Facebook with proven methods for creating monthly income of thousands of dollars. Learn how to market well and release new books every couple of months.
If you'd like more information about these groups, see our post "Our Favorite Facebook Groups for Writers". These groups offer amazing support, advice, and information to help you create passive income with your writing skills.
Final thoughts
It helps if you set aside your bonus cash for a rainy day. You know, those gigs that pay over and above what you need to live day-by-day. Put that extra money in your rainy day account because it rains. Count on it.
Pay close attention to your schedule. Do you see slow periods ahead? Prospect like mad to fill in those gaps.
Finally, marry rich. It helps.