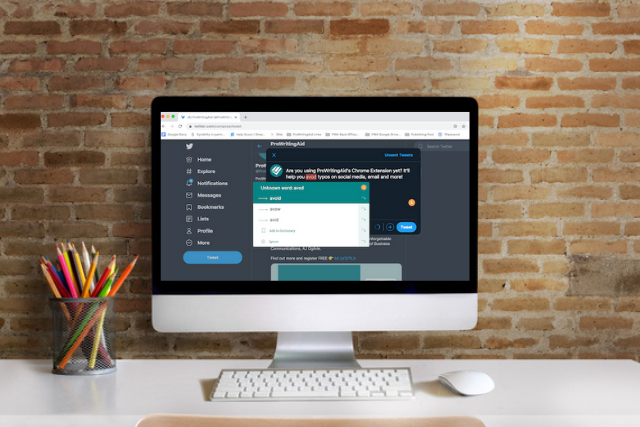 Afraid you're using too much passive voice on Twitter? Concerned about hidden verbs in your emails? Think your glue index might be too high on your WordPress blog? No worries. The ProWritingAid Chrome browser extension can save you!
In this article, we'll guide you through the process so you can improve your writing. Let's get started!
1. Follow this Link
Easy enough, right? Just click here. Then click the button in this screenshot.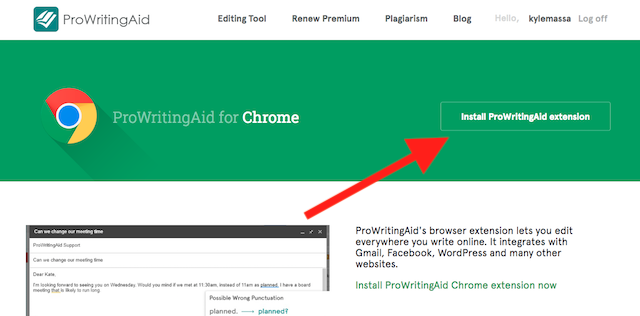 On the next screen, just click that blue button labeled "Add to Chrome."
2. Take the Tutorial
Next, you'll see this screen.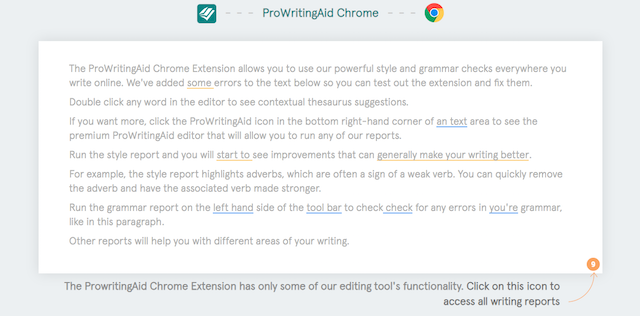 You probably know about all the excellent features of ProWritingAid. But if not, take a moment to look through this tutorial.
3. Enable the Extension
When ready, look for the ProWritingAid logo on the right of your browser's address bar. Should be somewhere around here: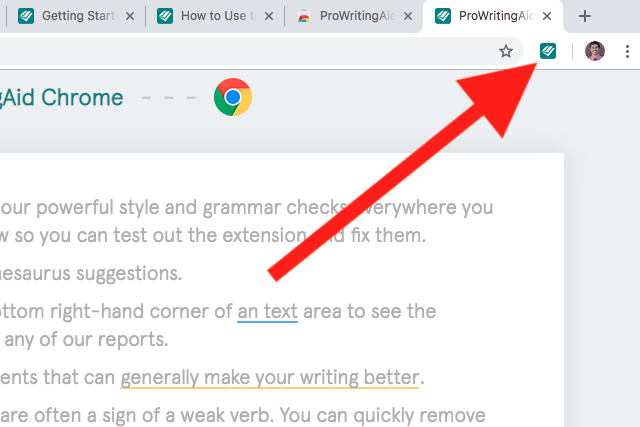 Go ahead and click that logo. If you're already logged into your account, you'll be all set! If not, just make sure to click the login button and enter your account info.
4. Test Your New Tool
Now that you're set up, try using the ProWritingAid Chrome extension in the wild. Open an email and start typing. You'll see something like this.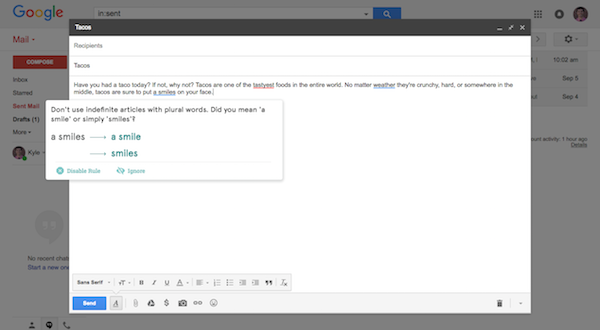 The Chrome extension works just like the other ProWritingAid apps and add-ons, right down to the underline colors. Simply hover your mouse over errors and the full explanation will automatically expand. It works the exact same way for Facebook…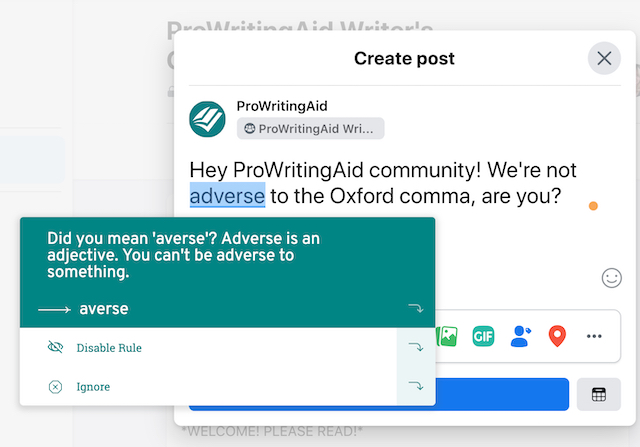 …And Twitter.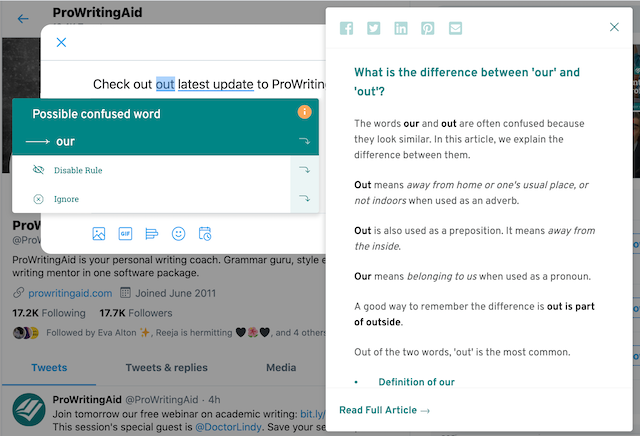 The Chrome extension works with several other popular sites, including the following:
But that's not all. If you want to expand your work into the ProWritingAid interface, just click the icon that appears in the corner of the text box. You'll get an expanded window that looks just like our full text editor.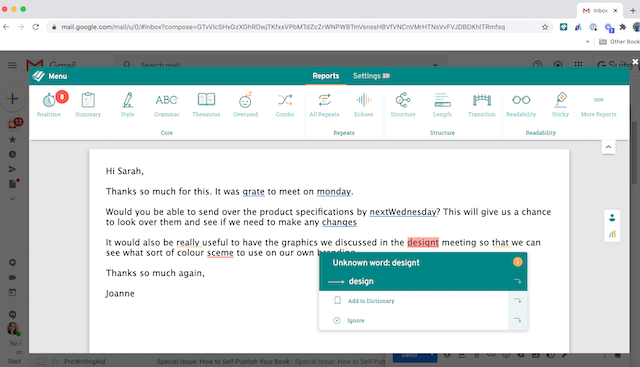 Edit your work as needed, then exit when you're done. Any edits you make in that expanded editor will be translated into your previous window.
It's worth noting that the Chrome extension does not actually function with Google Docs itself. But don't worry! We've got an Add-On just for Google Docs. Find it here.
And that's it. Enjoy the Chrome extension!
Start editing like a pro with your free ProWritingAid account
When a reader sees a grammar error, they start to lose faith in the writer who made it.
ProWritingAid is one of the best grammar checkers out there - but it's far more than that! The Editing Tool also looks at elements of structure and style that have an impact on how strong and readable your writing is.
More, it helps you learn as you edit, making you a better writer every time you use the program.
The best way to find out how much ProWritingAid can do is to try it yourself!