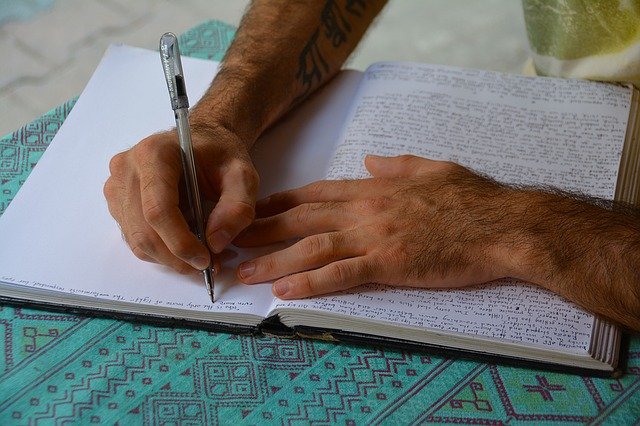 As writers we are notoriously tough on ourselves. We can sit for hours writing the best draft or the best pitch and then, in a fit of exhaustion and self-doubt, we hit that delete button and our work is gone, quicker than a toupee in a hurricane.
We feel constrained by the expectations of others and, worse than that, the expectations we set ourselves. But what if we could write just for the love of it? What if we could write for self-reflection and contemplation rather than writing for others' approval or recognition?
Writing as a form of therapy allows us to explore our emotions and our wellbeing in a relaxed way. Nothing is expected of us. For writers who often experience a battle with the inner critic, this could be just what you need.
The benefits of therapeutic writing are plentiful. It enhances both our physical and mental health. When you write whatever you feel like, whenever you feel like it, you feel liberated and calm. You simply write for the sheer enjoyment.
Therapeutic writing can take many different forms including journaling, poetry and letter writing. Find one that you know you'll enjoy and start with that. There is no right or wrong way to do it and you don't have to share it with anyone else if you don't want to.
The infographic by The Expert Editor below shows you the different types of therapeutic writing you can indulge in, as well as highlighting the many health benefits that it can produce. It can help to develop empathy, critical thinking, creativity and social skills. You can choose the time and place that suits you, and it costs nothing.
So if you're tired of battling the gremlin on your shoulder who constantly tells you that writing is not the path for you, try writing as therapy and soon you can shut him up once and for all.