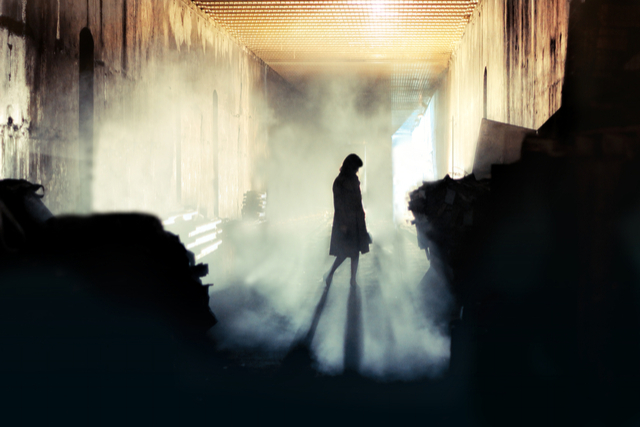 Mystery. Suspense. Who doesn't love a good brain twister, especially when you don't find out until the end whodunnit?
We looked at top mystery novels from the Mystery Writers of America, Publisher's Weekly, and Goodreads' highest rated mysteries of all time. As you would expect, Agatha Christie, Dashiell Hammett, and Sir Arthur Conan Doyle make the list. Maybe others might surprise you. Let's look at the best 25 mysteries, in no particular order.
Note: All the links below go to bookshop.org. Bookshop is an online bookstore with a mission to financially support local, independent bookstores. If you want to find a specific local bookstore to support, find them on the map and they'll receive the full profit off your order. Otherwise, your order will contribute to an earnings pool that will be evenly distributed among independent bookstores (even those that don't use Bookshop).
Sam Spade takes a job for Miss Wonderley to find her sister who has eloped but finds himself embroiled in a hunt for the jewel-encrusted Maltese Falcon. Both hunter and hunted, Spade must track down this treasure that is worth killing for before the Fat Man finds him.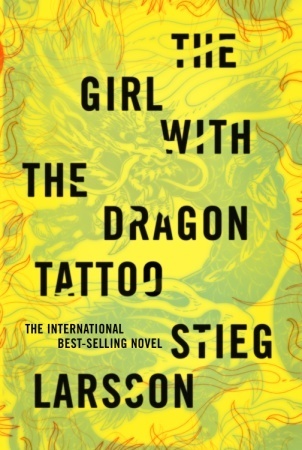 A run-away bestseller, The Girl with the Dragon Tattoo has everything a mystery requires. Murder, family ties, love in the air, and financial shenanigans. What happened to Harriet Vanger who disappeared forty years ago? Mikael Blomkvist, a disgraced journalist, and Lisbeth Salander, a tattooed and pierced hacker genius, are on the case. They uncover family iniquity and corruption at the top of Sweden's industrial ladder.
Ten people, strangers, gather on a private island as weekend guests of an unseen eccentric millionaire. These strangers have secrets to keep, but one by one they are murdered. They all have something in common, though—they each have a wicked past they're hiding, a secret that seals their fate. Only the dead are above suspicion.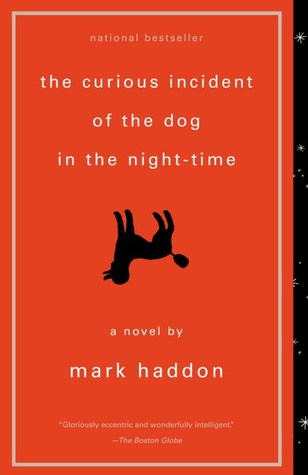 Christopher John Francis Boone's logical mind can find patterns and rules for everything but has little time or inclination for understanding human emotions. When his neighbor's dog, Wellington, is killed, he starts a quest to find the killer using Sherlock Holmes as his model.
5. Rebecca, Daphne du Maurier
The dashing widower Maxim de Winter sweeps the heroine off her feet and into a sudden marriage, which seems beyond good luck for her. Orphaned and working as a lady's maid, she is astonished at his massive country estate. Little does she know his late wife casts a huge shadow over everything in her new life. Rebecca presents a lingering evil that could destroy their new marriage from beyond the grave.
Tired of British intelligence and the shady dealings of international espionage, Alec Leamas is ready to end his career. When the last agent under his command is killed, he hopes he can come in from the cold for good. His master, Control, instead sends Leamas into the middle of East German Intelligence to play the part of a dishonored spy and lure the enemy to his defeat.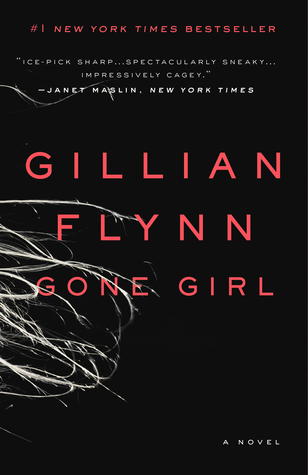 Nick and Amy Dunne seem to have it all, but Amy goes missing on their fifth wedding anniversary. All indications point to Nick, and as the police and media close in on him, things take a new turn. Amy isn't who everyone thought she was, but neither is Nick. As lies, deceits, and inappropriate behavior stack up, you're left to wonder if Nick is really a killer.
An ancient curse suddenly flairs up in Victorian England. The towers of Baskerville Hall and the open country of Dartmoor around it cover myriad secrets that Sherlock Holmes and Dr. Watson must unravel. The iconic detective is contemptuous of anything supernatural, but the hound from the moor will haunt your dreams to come.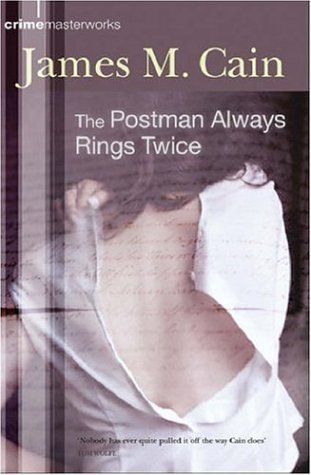 In a nutshell, a drifter stumbles into a job, an erotic obsession, and into murder. The Postman Always Rings Twice was the inspiration for Albert Camus's The Stranger. It is a feverish tale of a man who normally catches the next train when life gets too intense. This time, he falls into an affair with a married woman who wants to plan her husband's murder.
The book opens with an other-worldly encounter on a moonlit London road with a woman dressed in all white. Walter Hartright is the drawing master for Laura Fairlie and becomes involved in the sinister motivations of Sir Percival Glyde and Count Fosco. The Woman in White was the first, influential Victorian novel that combined Gothic horror with psychological realism.
Author Vida Winters spent her career creating outlandish life histories for herself that kept her violent and tragic past a secret. Now that she's old and ailing, she wants to tell the truth and summons biographer Margaret Lea. Margaret has her own secret past that bothers her, which curiously parallels Vida Winters' story. She demands the truth from Vida, and together they confront their ghosts.
---
Solve the Mystery of Great Writing
A reader-pleasing mystery relies on great writing, but it's not always easy to work out why writing is good.
It goes beyond spelling and grammar. Think about the books you haven't enjoyed. If you look closely, they were probably difficult to read, stuffed with sticky sentences, unnecessarily complex language, distracting dialogue tags, pacing issues and a host of other errors that can make a reader give up on a book.
ProWritingAid's 25 writing reports cover every area you need to focus on to connect with your readers. You'll receive scores for each report, helping you work out where to focus your time. Once you're ready to edit, ProWritingAid's in-text suggestions will help you make quick changes with big impacts.
You can even compare your writing to authors in your genre on key areas of your writing like dialogue tags, sentence lengths and more: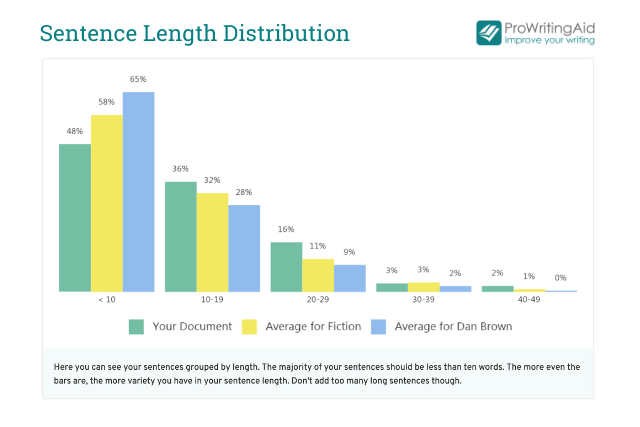 From actionable reports and real-time editing progress tracking to author comparisons and detailed writing guides, ProWritingAid keeps everything you need to remember about good writing in one place.
If you're looking for an editing tool built for writers like you, you've found it.
---
12. The Firm, John Grisham
Mitch McDeere is ambitious, young, and very intelligent. He gets a job with the law firm Bending, Lambert, and Locke that offers him money and power. But soon Mitch uncovers that the firm is listening to all his phone calls, and the FBI is knocking on his door. Money and power has a price. Mitch is finding out it could be his life.
Mild-mannered Dr. Jekyll creates a potion that allows Mr. Hyde, his secret, inner persona, to come out. Mr. Hyde is twisted and commits atrocities that horrify. Dr. Jekyll must contain Mr. Hyde, but the situation spins out of control. The Strange Case of Dr. Jekyll and Mr. Hyde is a classic tale of good and evil.
Code named "The Needle," a brilliant aristocrat and ruthless assassin holds the key to the Nazi's ultimate victory. One enemy spy knows the secret to the Allies' greatest deception, The Needle. A lonely Englishwoman on an isolated island is the only person standing in way of The Needle. And she's beginning to love this killer who mysteriously entered her life.
Epic story of crime and betrayal, The Godfather was a best-seller almost half a century ago. It portrayed the Mafia underworld through the first family, the Corleones. The book follows their powerful legacy of blood, honor, and tradition and seduced by power, the pitfalls of greed, and above all else, loyalty to the family.
The Big Sleep introduces Philip Marlowe, private eye, who is educated, streetwise, and heroic. Chandler's first hard-boiled detective novel, it opens with, "I was neat, clean, shaved and sober, and I didn't care who knew it. I was everything the well-dressed private detective ought to be." Everything afterwards makes you wonder if you fully know what's going on.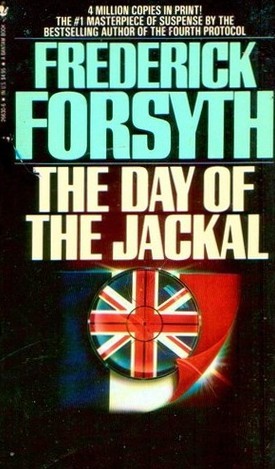 The Jackal is a tall, blond Englishman with opaque, gray eyes, who is actually a top killer. No secret service in the world knows of him, and not even his employers know his name. He is contracted to kill the world's most heavily guarded man. As the execution comes closer, it appears that no one on earth can stop the Jackal from killing.
Reporter John Schuyler Moore and his friend Dr. Laszlo Kreisler, an alienist (psychologist), set out to create a psychological profile of the murderer of a young boy who has been horribly mutilated. Danger surrounds them as they delve into a tortured past and a twisted mind of a murderer who will kill again before they find him.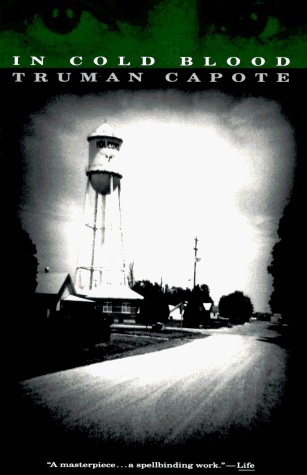 In 1959, in the small town of Holcomb, Kansas, the entire Clutter family was murdered by a shotgun held inches from their faces. There was no apparent motive and few clues were found. Capote reconstructs the murder and the investigation that led to the capture, trial, and execution of the killers. He spins a tale of suspense overshadowed by astonishing empathy, with chilling insight into American violence.
A killer is on the loose who feels that beauty is only skin deep. Clarice Starling, an FBI trainee investigator, is trying to save her own hide, and the only individual who can help her is locked up in an asylum. But Hannibal Lector is serving nine consecutive life sentences in a mental institution for a series of cannibalistic murders. He is a true predator who works to catch Starling in his web.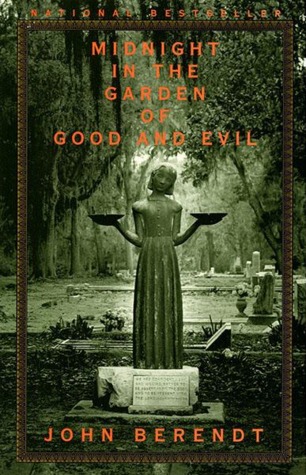 Shots are fired in Savannah's grandest mansion, but was it murder or self-defense? For almost a decade, the shooting haunted the upper echelons of Old South Savannah. Berendt weaves the story through suspenseful and entertaining narrative that reads more like a novel than a work of non-fiction. Unpredictable twists, alliances, hostilities, and intrigue are rampant in a town where everyone knows everyone else.
A financially destitute and desperate student wanders around the slums of St. Petersburg committing random murders without remorse or regret. He thinks he's a great man like Napoleon, who is above conventional moral law. A relentless police investigator pursues him, and soon his conscience weighs on him. Only a downtrodden prostitute can offer redemption.
On San Pedro Island, north of Puget Sound, a local fisherman is found suspiciously drowned, and a Japanese American named Kabuo Miyamoto is charged with his murder. There are memories of a love affair between a white boy and a Japanese girl who later becomes Kabuo's wife. And residents remember what happened during World War II to its Japanese residents sent into exile. The trial becomes more than about guilt.
Scotland Yard Inspector Alan Grant is haunted by Richard III. The king has such a sensitive face in his portrait that Grant wonders if he could actually kill his brother's children to secure his crown. The inspector goes deep to uncover what kind of man Richard was and who in fact killed the young princes in the tower.
Rusty Sabich is chief deputy prosecuting attorney in a large city and is charged with the murder of his fellow prosecuting attorney Carolyn. A newly elected prosecuting attorney finds out about Sabich's affair with the murdered attorney, and now Rusty faces a long court battle. The case uncovers corruption, deceit, depravity, and incompetence. But who killed Carolyn?
Editor's Choice
We couldn't complete the Essential Reading List without adding a few of our favorites: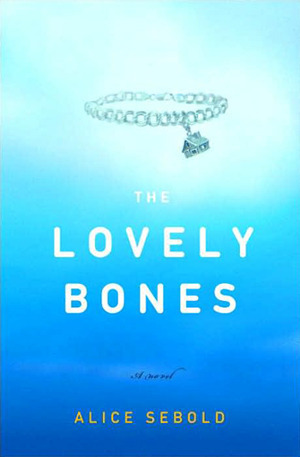 Teenager Susie Salmon is brutally murdered, and she follows her family and the case from heaven. Heaven is calm and serene, but Susie can't let go of her family and friends as they struggle with her death. Susie watches intensely and waits for her killer to be found and punished.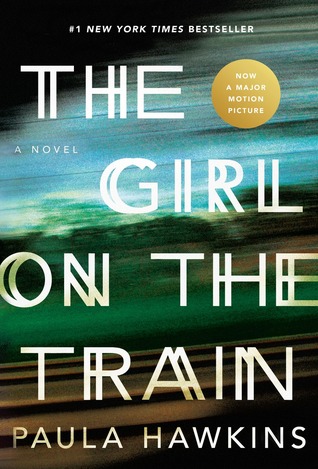 Rachel rides the commuter train every morning and fantasizes about the lives of people in the houses they pass. She feels like she knows them and that their lives are perfect. When Rachel sees something shocking one morning, she finds an opportunity to wend her way into their world. All is not what she thought on the outside.
Big Little Lies follows the lives of Madeline, Celeste, and Jane. Madeline's ex-husband and his new wife have moved into the community, and she finds her youngest child is in the same kindergarten class as their daughter. Celeste is über beautiful, but she's a bit flustered at times. Single mom Jane is younger than the other parents and has secret doubts about her son. The crux of their relationships is the dangerous little lies they tell themselves to survive.
Private investigator Jackson Brodie investigates three cases separated by 30 years. In the first, a little girl goes missing in the night. The second is a beautiful young office worker who falls victim to a maniac's random attack. The third case is a new mother trapped in a hell of her own making until a fit of rage gives her a grisly, bloody escape. Startling connections and discoveries emerge connecting all three cases.
US Marshall Teddy Daniels and his partner Chuck Aule come to Shutter Island to investigate a patient's disappearance from Ashecliffe Hospital for the Criminally Insane. Multiple-murderess Rachel Solando is loose on the island despite being under lock and constant surveillance. As the case unravels, they discover radical experimentation, horrifying surgeries, and a lethal, covert shadow war. Nothing at Ashecliffe Hospital is what it seems.
Conclusion
A long post to read through, but a great one to bookmark for reading material later.
Let us know in the comments below what your favorite mystery is. And let us know if we missed any essential mysteries in our list.
Love reading? Check out these other book lists?
Ready to write your own mystery? Check out how ProWritingAid can help:
---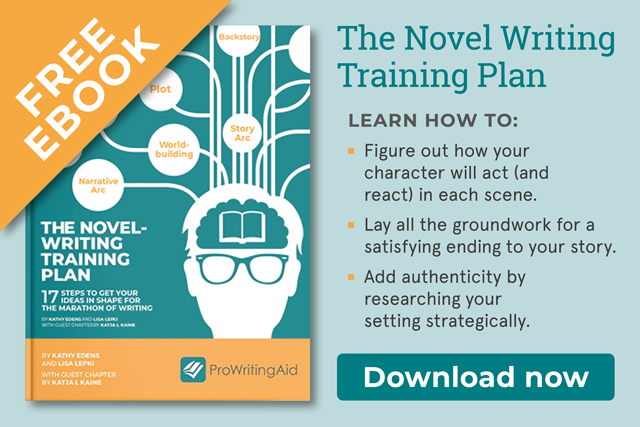 This guide helps you work out your narrative arc, plan out your key plot points, flesh out your characters, and begin to build your world.