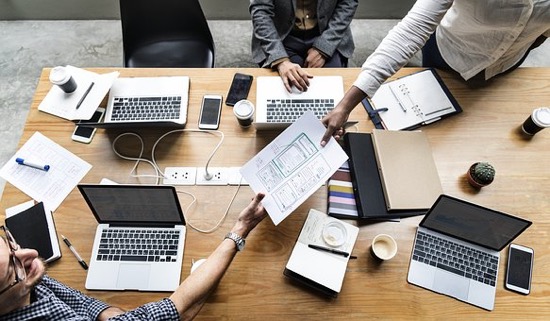 As a worker in the gig economy, you don't have the luxury of guaranteed paydays. You earn what you work for and finding enough work to fill your hours can be a huge challenge.
To ensure a stable income, you must continuously market and look for clients. The potential buyer is one who has the funds to hire you and the need for your services.
How do you find potential buyers?
Two words: cold pitch.
Think of pitching clients like mining for gold. Prospectors don't find a football-sized nugget every time they go into the gold mines.
Actually, they never see a football-sized chunk. They find flakes. Tiny. Minute. Specks of gold. According to Barrick Gold, during the first quarter of 2018 it took, on average, moving 45 tons of rock to mine what amounts to a teaspoon of gold.
If you wallow around in the mud long enough, you'll find a flake or two. Like the old man said, "Even a blind pig finds an acorn every now and then."
The cold pitch helps ensure that you have a steady stream of mud to slog through while searching for gold.
A Numbers Game
Anyone who sells for a living will tell you there are three things you must do to be successful in selling. These are:
See the people.
See the people.
See the people.
Think seeing the people is important?
Let's reverse engineer this. If you stay in the house all day, watching television and eating peanut butter from the jar—and that's all you do—how many new clients will you find? None. Nada. Zilch. Zip. Zero.
To find clients, you've got to put your name in front of as many people as possible. Selling anything is a numbers game. That's all it is. If you stand on the courthouse steps with a stale pizza and tell every single person that passes you, "You DEFINITELY want to buy this pizza," eventually someone will come along and say, "Sure! I want to buy it."
At its most basic, selling is merely working the numbers. Don't talk to anyone about your service and you won't get any buyers. Talk to lots and lots of people, and eventually, you will make a sale.
The truth is, if you don't see the people, you won't sell anything.
I often get emails like:
"I've sent 30 cold pitches. Not a single client wanted me." Thirty? Only thirty? You're doing it wrong. Send out 300 and then contact me again.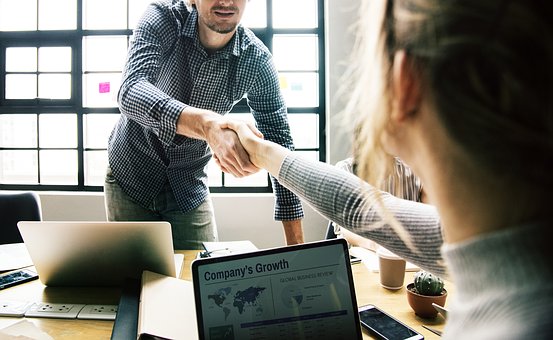 Who To Pitch
You can't sell combs to a bald man. Likewise, pitching a company accountant your idea for a blog post is a ticket for failure. The accountant doesn't care about site content or digital marketing. They don't care if your name is Harriet or Hemingway. They have their nose buried in the numbers. That's OK. That's what they do.
So find the individual who is in responsible for content and pitch them. You've just increased your odds.
While you're at it, forget about generic emails. When you get an email addressed to "info@" what do you do? You delete it. Most people do. Take the extra moments to find out your target's name and title.
The odds of standing out in a crowded inbox are increased when you pitch DIRECTLY to the relevant person.
TIP: Online sites like Email Hunter can aid in finding the right person.
Writing An Effective Cold Pitch
Email templates will save time when cold pitching – but you still need to personalize your message to the target. Personalization is more than merely addressing the individual by name. Find their specific content needs and offer a unique solution which meets them.
In the video below, ProWritingAid's resident Professor of Business Communications, AJ Ogilvie, explains how to write a guest blogger pitch that actually works:
The Best Method For Follow Up
Understand right away that most people you pitch won't reply. There are numerous reasons, and few have anything to do with you. They could be busy. They may have forgotten. They may even have never had an intention to reply.
Regardless of the reasons, follow up. The person to whom you pitched has no stake in following up with you. You have a vested interest in following up with them. Be proactive and find a workflow which works for you.
90% of persons who fail to reply within two days will never answer. Send your initial follow-up 72 hours after your original pitch.
If you still don't get a response, wait another seven days and send another follow-up.
If there are still prospective clients left to answer after two follow-ups, wait another seven days and send a third.
If you don't get a response this time, stop contacting them and move on to the next lot of pitches.
The Best Time To Pitch
Fridays, Saturdays, and Sundays are out. People are ready for the weekend and don't want another email when they're leaving office stress behind. Some exceptions can be made for Sundays – for instance, if you are working with someone in Israel. The work week there begins on Sunday. Stay aware of time zones and pitch when your target is at work.
Don't waste your time stressing yourself out by pitching on a Friday. Send your message first thing on a weekday morning, when people are up and ready to check their messages.
Pitch Perfect
Pitching is hard. It can feel exhausting and frustrating.
The only way to do better?
Do more. The more pitches you send out, the better you'll get. And the more potential you have to find clients.
Don't get discouraged – your potential clients are out there. You may just have to sift through a lot of mud to find them.
---
Now is a wonderful time to be a copywriter. Download this free book to learn how: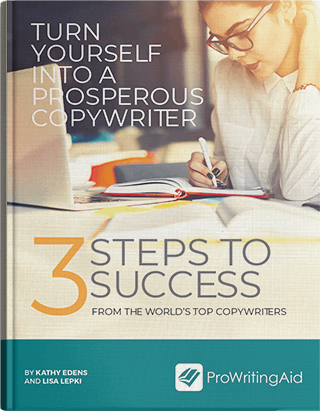 With the advent of the internet, the copywriting industry is exploding. Content is now seen as critical for all online businesses.
This guide breaks down the three essential steps you must take if you think copywriting is the career for you.