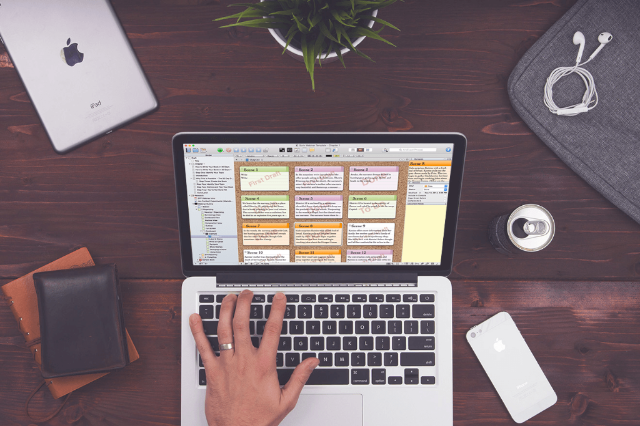 Join us at a free Scrivener Masterclass for ProWritingAid users
Wednesday, April 18th at 4pm EST.
We've noticed that more of you are moving over to Scrivener as your primary writing software. We agree that it's an amazing piece of software, which is why we created a desktop version of ProWritingAid that allows you to open, edit and save your Scrivener projects.
Many writers, however, find Scrivener overwhelming at first. Scrivener's many functions should help you write MORE and yet we keep hearing from writers who actually end up writing LESS because they spend all their time trying to make sense of it all.
So, we approached Joseph Michael. You may know him as the Scrivener Coach. He teaches Scrivener in a step-by-step way that anyone can understand.
He has agreed to teach a private 1-Hour Scrivener Masterclass to get you up and running fast! It's called:
How You Can Get Scrivener To Do Exactly What You Want And Accelerate Your Writing Career In Less Than 1 Hour!
Attendance is limited so register now!
---
What will Joseph cover?
He will break down Scrivener into bite-size pieces so ordinary writers like us can use it. He will look at the following:
How to get set up in Scrivener quickly and effectively so that it works best for you.
How to transfer your writing to Scrivener without losing a single word even if it's buried in a Word doc (and just for fun I'll show you a secret trick to seamlessly separate all your chapters)
How to use the new copyholder feature and feel like a true artist...you'll be shocked how you never lose your place with just this tool
How nonfiction and fiction writers can utilize 3 unique viewing modes to create the ultimate writing machine (Hint: switching views is like using mace on writer's block)
How to organize your characters, their world, their motivations, and their conflicts with Stephen Spielberg-like clarity (you'll be able to see a bird's eye view with 2 clicks of the mouse)
How to customize Scrivener to create the 'perfect' writing environment so you have the focus of an Olympian
How to use Scrivener 3's style presets so you don't have to reinvent the wheel and can be hyper-productive every time you sit down to write
How to use the new bookmarks feature to refer to your links, notes, and images whenever you need to (and feel completely in control of your writing process)
How to customize your background, your corkboard, and your index cards so it matches your writing style and how you like to work (perfect for anyone who likes to do things 'their way')
How to set up a perfect writing schedule so you know exactly how many words to write each day in order to finish your work-in-progress (no more thinking or calculating - just start writing and let Scrivener do the rest)
How you can print, compile, share, and export your work with anyone so no one misses out on reading your writing.
Plus Joseph will be hosting a Live Q&A at the end about your writing and Scrivener questions.
Click the link below to register, but please do it now. Like all webinars, the number of seats is limited and I would hate for you to miss it because we "sold out."
Even if you can't make it on Wednesday at 4:00 p.m. Eastern, go ahead and register so you're sent a copy of the replay.