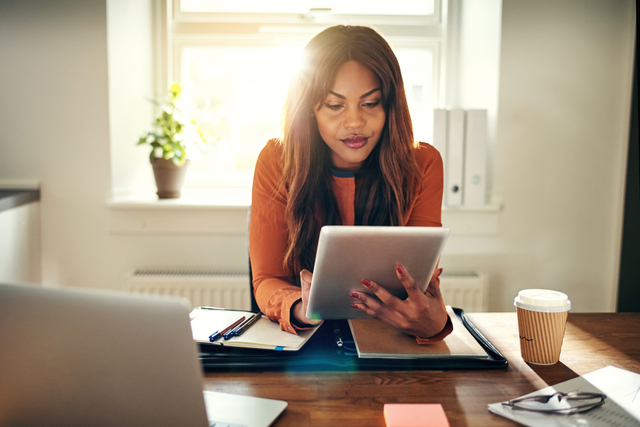 Are you lured by the promise of freedom, flexible hours, riches beyond your dreams, and working from anywhere, all while doing what you love? Truthfully, the writer's life includes each of these to some extent, but it's not all rose petals and champagne. Your best writer's life is the one you work hard to create.
Writing is a business like any other. You're creating a product you hope customers will buy and fall in love with. That way, you can continue creating new products people want. Regardless if you're a fiction writer or a copywriter, you run your own business. And you must approach it like a business if you want to be successful.
Fiction writers who understand the publishing industry and what readers want will thrive. Copywriters who can engage and compel readers to act will succeed. Both must become master marketers to promote their business and make money.
Here are the building blocks of a solid business that will help you create your best writer's life.
Writers write… a lot
This advice seems cliché because it's bandied about so often, but it's the hard truth. Some days I don't feel like writing, but I still put in butt-in-chair time every single day. I show up because that's what writers do.
I spent 12-hour days writing last week. It was hard and grueling, and I wanted to quit. But I didn't. I had to get the work done because I'm taking the next three weeks off. So the perks are real, but since you're the business owner, it's up to you to make sure the work gets done. And that might mean putting in gosh-awful long hours.
Most successful fiction writers say they don't wait for inspiration to hit. They're at their desk by 9am every single day whether they feel like it or not. They've taught themselves that when they sit down, it's time to work. And they write. It might be crap, but they never break their routine. Which leads to the next tip.
Find your routine
A routine helps you produce. Productivity pays the bills, so it's important to find a routine that helps you be as productive as possible. Copying another writer's routine won't work. You need to figure out what works best for you.
Are you a morning person or a night owl? Finding your most creative time of the day will help you sustain a routine. You won't write well when you're tired and grouchy, so capture the time of day you're most energized. Some people need early morning and a cup of coffee within reach. For others, it may mean late at night when everyone else is asleep.
Find your perfect time to write and schedule it on your calendar. Hold it sacrosanct. You'll need some time to take care of administrative tasks, like returning emails, scheduling meetings, learning something about the industry or your craft, etc.
Two things you must do every single day, regardless if you're a fiction writer or a copywriter: write, and promote your business.
Find balance
When you first start your writing career, it's easy to slip into working all the time. You're chasing new customers, or you have an amazing idea for a new book. But you need balance.
Taking care of your emotional, physical, and spiritual health is just as important as your professional life. Balance these four areas, and you'll find each growing stronger. You'll be a better writer when you eat well and get enough exercise and sleep. And feeding yourself socially and spiritually is as important.
Track every hour for a week to see how you spend your time. Then massage your schedule to include these four areas. The better you balance them, the better your writer's life will be.
Always be learning
This advice is excellent for both fiction writers and copywriters. The more you learn your craft, the better your writing will be. And you'll be more successful the more you learn about the business.
So read. A lot. Books, blogs, articles, white papers, anything that will help you grow as a writer and an entrepreneur. I set aside an hour each day to learn something new. But I also set aside two hours for pleasure reading. It depends on your priorities.
A continuous learning attitude not only helps your writing and business but helps you as you age. Research shows that learning new things and keeping your brain active helps combat dementia and senility in your later years. Just like exercise will help keep you active longer, learning will help keep your brain spry and healthy.
Find your why
This last point is the most important. Why do you want to write? If it's becoming famous and making money, your focus will differ from someone who wants to serve others through their writing. Finding your "why" is what will keep you motivated when it's hard to write.
There is no reason for writers to starve for their art. You can make money writing; it just takes hard work, dedication, and perseverance. The easiest way to create your best writer's life is to keep your focus on the reason you're working so hard: your "why."
My "why" was because I needed a career I could work from home to be here for my children. Soon though, my "why" changed to helping my clients build their businesses. I get a sense of satisfaction when my writing helps them achieve their goals. And I love learning new things, which happens every day.
Your "why" will be different, and it may change. But it's your reason for sticking with it and creating your writer's life. It's true: you have more freedom and flexibility, you'll make more money, and you can work from almost anywhere. (Read our fun post "Why I'm Not Writing This from the Beach.")
What could possibly beat writing every day? Nothing compares.
What does your best writer's life look like? Let us know in the comments below.