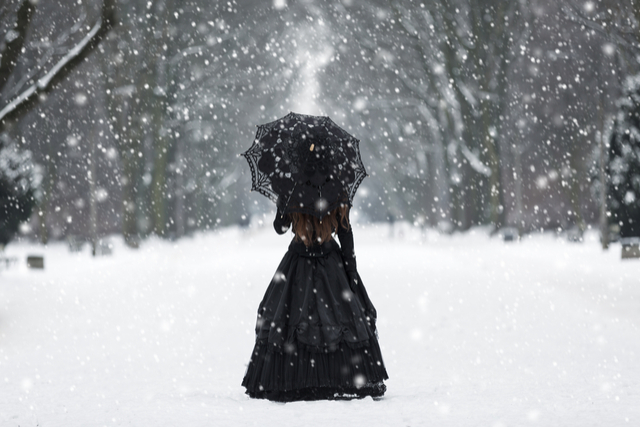 Andrew M. Greeley said, "History and historical fiction are necessarily not the same thing. The purpose of history is to narrate events as accurately as one can. The purpose of historical fiction is to enable a reader through the perspective of characters in the story to feel that she or he is present at the events. Such a goal obviously requires some modification of the events."
The farther down the rabbit hole I went to find reputable sources on historical fiction (HF) from which to concoct an opinion, the wilder the rhapsodies of its glories. A wide range separates those who write HF: from Ph.Ds in a period of history to non-degreed buffs who read, watch films, and immerse themselves in the period their novels take place.
If you are an HF writer, hats off to you! I learned haters will find the smallest discrepancy in your writing and crow it from the rooftops. Perhaps HF writers have extra thick skin. Whatever their impetus, they don't necessarily have a love of history per se—and certainly don't need a degree. They find either a period, an event, or historical person thoroughly interesting and decide to dig deeper.
Best bits of advice
Writer's Digest has an excellent article, "How to Write Historical Fiction: 7 Tips on Accuracy and Authenticity,". Those wanting to dip their toes in the water should read first. Written by Susanna Calkins, Ph.D in early modern English history, the most telling bit of advice is early in the article where she mentions before writing her first HF novel, she was dedicated to getting the history accurate. She writes, "That idea lasted about two seconds."
The key advice she offers is to have fun with the history in your novel, but do your research. You can't bluff your way through an entire historical era.
Other sources talk about getting the minute details exact like what silverware was used during the period in question and what undergarments women wore. The devil is in the details, so the saying goes.
Another detail to get right is societal norms during the period you're writing. For example, in the early 1800s, women didn't regularly work outside the home and were under their husband's rule. Thus, a woman in that era who amassed her own fortune by hard work is much more difficult to make believable.
Finally, check all your sources intimately, especially online. If a "fact" is repeated verbatim on several sites, it's more than likely simply copied and pasted rather than confirmed for accuracy.
Bending history to fit fiction
If you're an HF buff, you know every author has a disclaimer on errors made, because sometimes history needs to bend a little to fit into the narrative. Just as important as getting details right is using what you've learned to inform your character's actions, words, and senses. Make sure your characters know how London smelled in the 1700s, if that's your period.
Rather than dump all of your research into your manuscript, use it and bend it to fit your narrative. Let your character inform readers about the time period by what they see, hear, taste, smell, and touch. While it's fun to tell readers all the fun things you've learned, it needs to be important to the story to make the cut. You want to create an alluring setting and tone that helps readers step back in time and experience the past.
Use primary and secondary sources to find what you need. While you need to understand the larger events taking place in your character's lives, country, and world, you also need a good grasp of everyday living. Journals, diaries, and first-person recollections from your time period are amazing resources.
Once your head is full of the big picture and the everyday details, have your characters interact with what you've learned. Your aim is to take readers back in time through the characters in your novel.
Final thoughts
Read widely. You have your choice of so many great HF novels; pick a few and get started. We have an excellent list, Essential Reading List: Historical Fiction to help you choose.
Let us know in the comments below if you've ever tried your hand at writing HF. And please share any bits of advice for aspiring HF writers that we missed in this post!