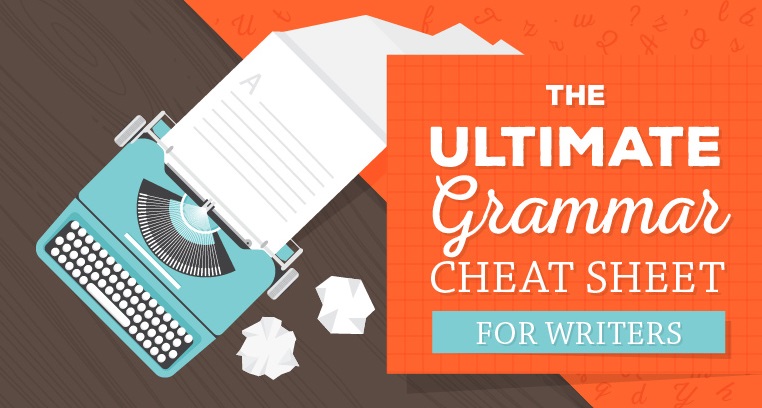 You know who's not impressed with shoddy grammar, run-on sentences, misused words, and five typos per page? Your professors, editors, parents, bosses, colleagues, and potential dates. Nobody's perfect—but when it comes to grammar checking and word usage, you can come pretty close.
The infographic below by The Expert Editor provides a compact visual guide to common mistakes that writers make. The dangling modifier and the comma splice, for example, are frequent visitors in university halls and professional workplaces. Banish these grammar errors for tighter, clearer writing.
You'll also find a primer on words that often cause trouble. These frequent offenders include the dreaded "alot" and "irregardless," neither of which are actually words! Use "a lot" and "regardless" instead. The more you hone your writing skills, the more you may find yourself brutally eliminating certain turns of phrase and unnecessary filler words. That's writing! Sacrifices have to be made.
Sometimes, even if your grammar is perfect, your text might still be lacking a certain je ne sais quoi. That's where word choice comes into play. If you find yourself relying on words like "confused" or "surprised" to describe emotions, you may want to check out the cheat sheet below, which offers alternatives for overused words. Would "baffled" or "rattled" be a better choice? Does your original sentence still make sense? Does it make more sense or convey your meaning more precisely?
Finally, we've also included our top ten proofreading tips, from reading your text aloud to marking up a hard copy with a pen or highlighter. Following these tips will help you catch pesky errors and evaluate the overall flow of your text.
---

---
Now is a wonderful time to be a copywriter. Download this free book to learn how: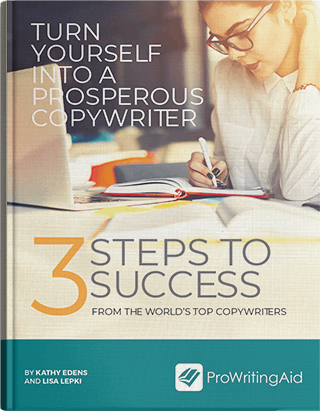 With the advent of the internet, the copywriting industry is exploding. Content is now seen as critical for all online businesses.
This guide breaks down the three essential steps you must take if you think copywriting is the career for you.