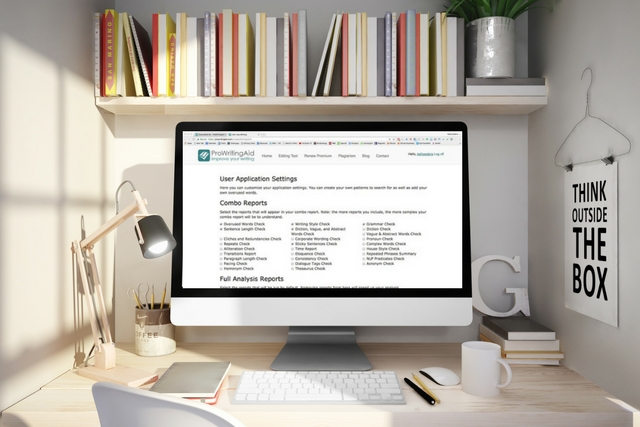 Are you aware that you can create your very own ProWritingAid report? The Combo Report lets you select a combination of reports so you can focus on areas you know are weaknesses. For example, a Combo Report could run checks on overused words, sentence length, writing style, and sticky sentences if those are areas you commonly need to address.
The beauty of the Combo Report is that you select what reports you want included. There are 27 options from which to choose. To set up your personal Combo Report, go to the online editor and click on "Menu" at the top left-hand side. From the drop-down menu, select "preferences":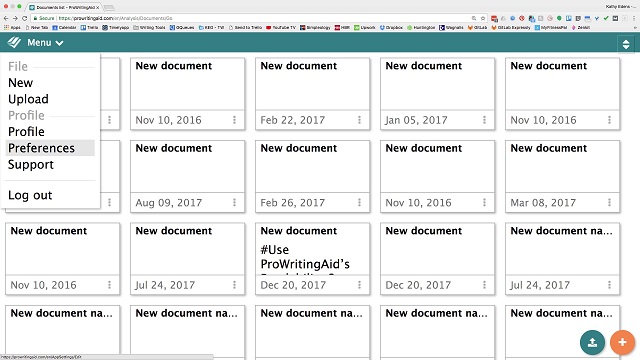 You'll be directed to the following screen: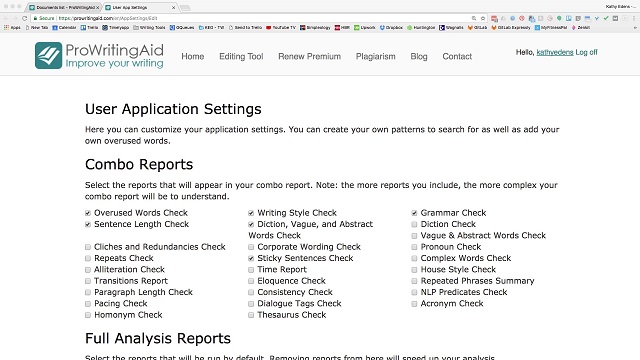 You'll find that Combo Reports is the first option you can customize. In the above screenshot, you can see 6 reports are checked. You can run Combo Reports in either in the online editor or in your Word or Scrivener add-in. When run, you'll see a single report highlighting any problems in the specific areas you choose.
A Combo Report is handy when your time is limited and you need to run a quick check of problem spots. If you have more time, a Summary Report is more comprehensive and will show you multiple ways to improve your work.
One thing to note is that the more reports you select for your Combo Report, the harder your report will be to understand. And too many reports can slow things down, so only include the essential ones. We recommend a maximum of 6.
To run a Combo Report, simply choose the "More" option from the menu at the top of the online editor or your add-in in Word or Scrivener.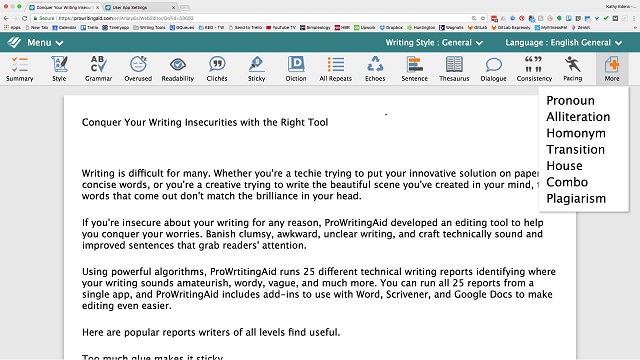 Let's see what the above Combo Report looks like when we run it on a blog post.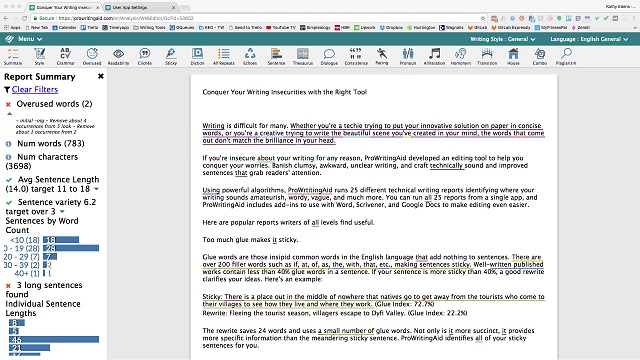 The Report Summary on the left-hand side includes much more than what's shown in the screenshot. But it's easy to understand the highlighted sections in the post itself. Notice how different checks are color-coded to help you understand your report better.
So, customize your own Combo Report to help you quickly and easily pinpoint your weakest areas.