Getting Started with ProWritingAid's Google Docs Add-on.
It's easy to get the Google Docs add-on set up on your computer. You just need to make sure that your ProWritngAid licence is associated with a Google email address (google.com, gmail, etc.)
Click here to set up the ProWritingAid Google Docs add-on.
You will be taken to the Google Store, which looks like this: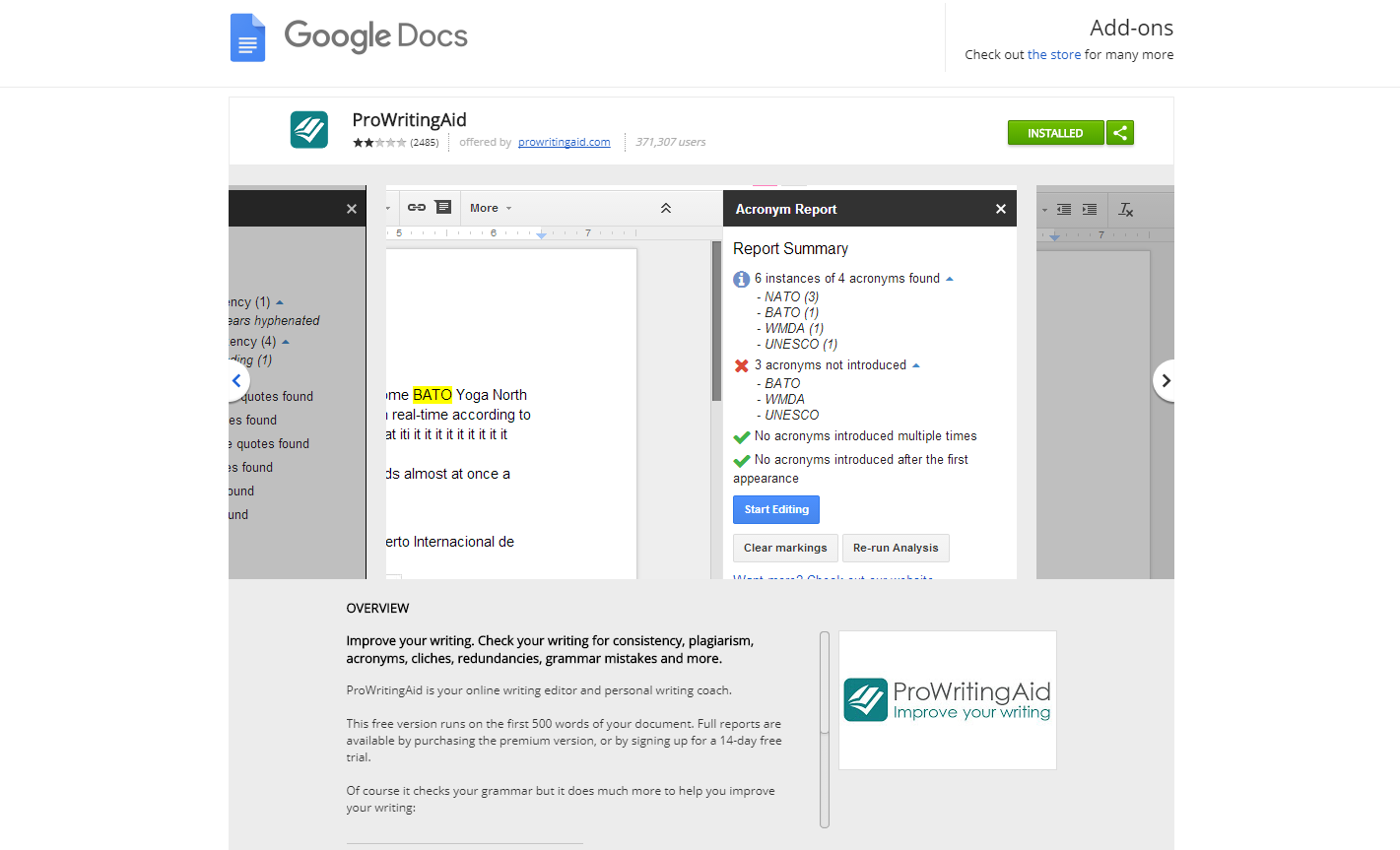 Click install.
Then, go back into Google Docs and open a document. If you click on "Add-ons" in the main menu, you should see ProWritingAid listed there.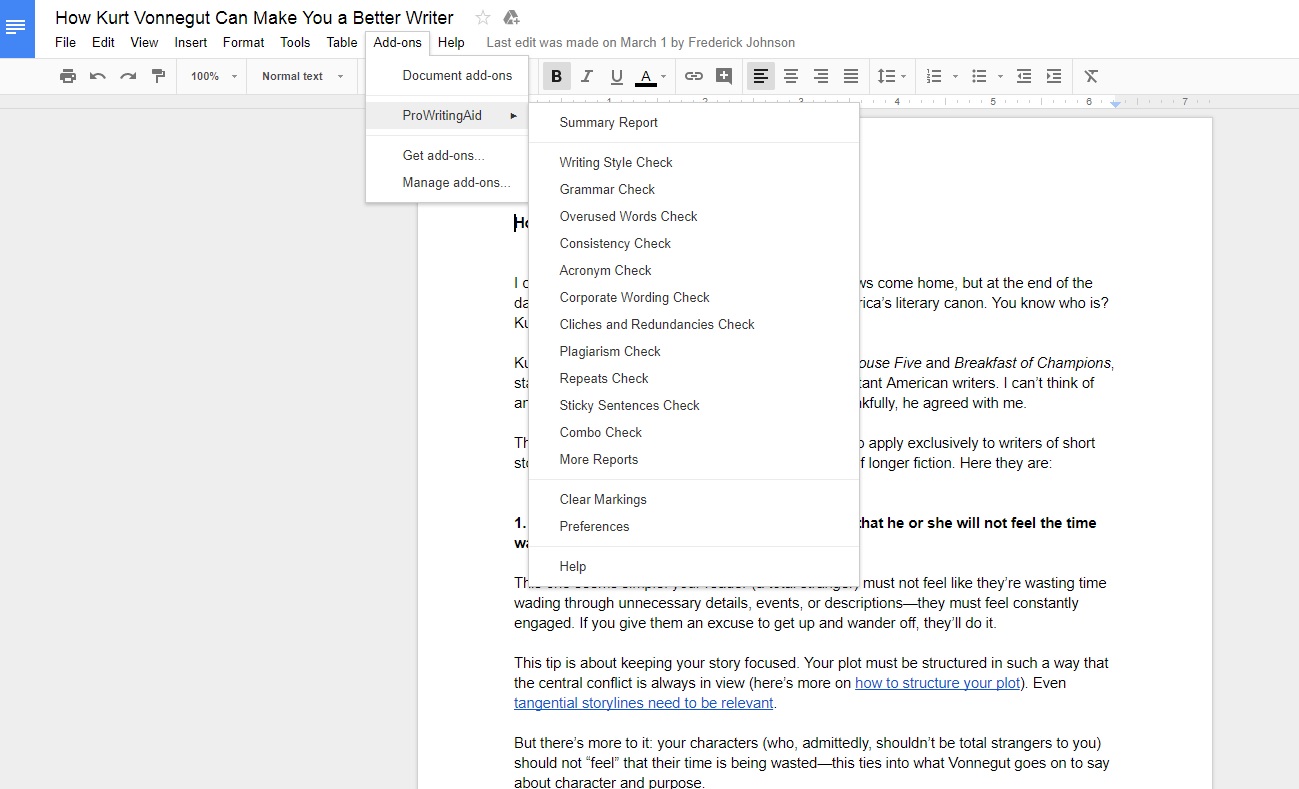 We recommend running a Summary Report next: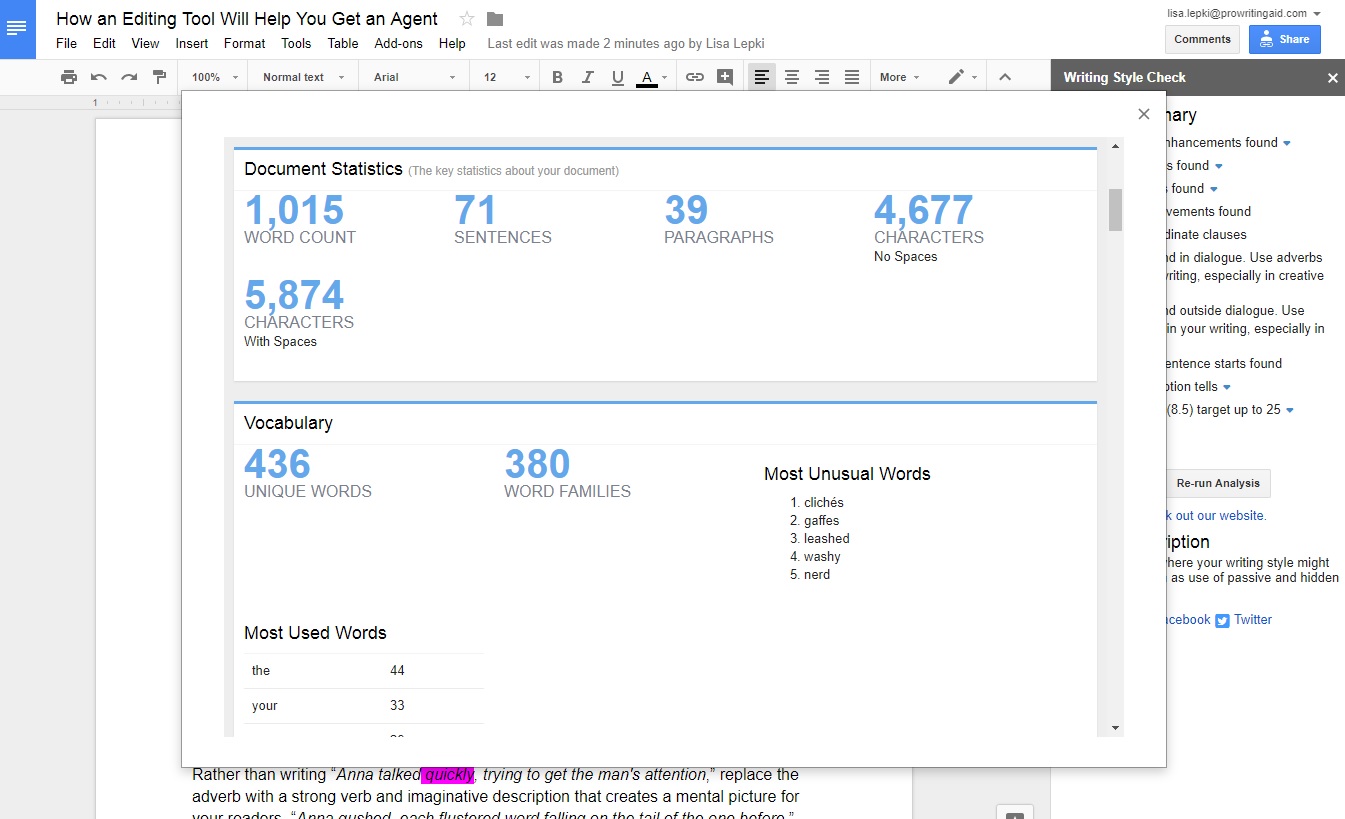 The summary report shows your document statistics and an overview of the results from all of the other reports. It also includes the key actions you should take that will make the most difference to your document.
Scroll down and see how you fare in all the different categories. When you find an area that you want to concentrate on, run that report for an in-depth look at that area.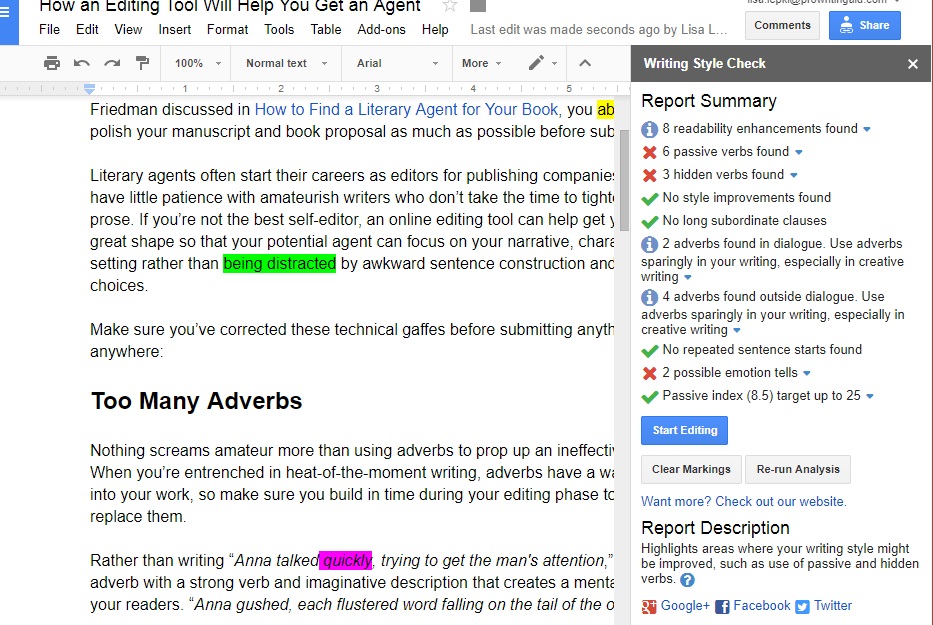 Check your email address
Make sure that the email address on your ProWritingAid account is the same email address that you are using in Google Docs. If not, you will need to change the email address associated with your ProWritingAid account.
You can change the email address associated with your account at any time on https://prowritingaid.comand following these steps:
Log in to your account.

Click on your username in the top right-hand corner of the screen.

Follow the 'Edit my user details' link.

Change your email address and hit 'Save'.

Check your email for a link to confirm your new email address.