Have you got a brilliant idea for a nonfiction book, but need investment to make it happen? You'll need a book proposal to get your project off the ground. We know that writing a proposal can be a difficult (and slightly terrifying) prospect. That's why we've asked Book Proposal and Book Coach, Jennie Nash, to take us through the process in a live webinar.
The 8 Elements of a Killer Book Proposal: Sell Your Nonfiction Book Before You Write It
A book proposal is an argument for your idea, a business case for your project, a showcase of your expertise, and a declaration of your voice. It is used by nonfiction writers to invite agents and publishers to invest in your project before you write the book. Jennie Nash is a book coach who specializes in nonfiction proposals. Join her as she shares insider tricks to developing a proposal that makes an impact.
Ready to write a killer book proposal?
We record all webinars and send out a replay the following day. So, even if you are not able to make this date/time, it's still worth registering to get the recording.
Jennie Nash
Jennie Nash is the founder and CEO of Author Accelerator, a company on a mission to raise the bar on book coaching. Author Accelerator has trained more than 50 book coaches to support writers through the entire creative process. Her own coaching clients have landed top New York agents and six figure book deals with Big 5 houses such as Penguin, Scribner, Simon & Schuster, and Hachette. Jennie is the author of 9 books in 3 genres, including her most recent, Read Books All Day and Get Paid For It: The Business of Book Coaching.
---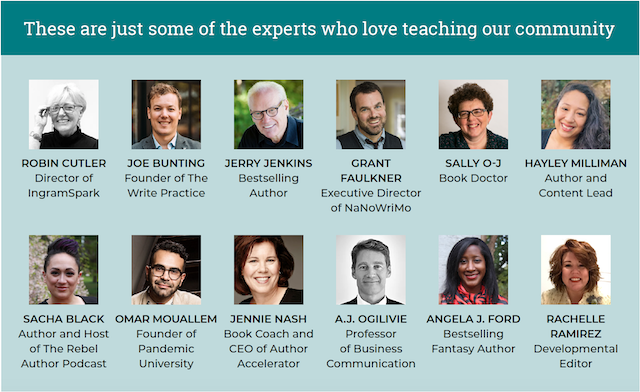 Each month, we host events ourselves and in collaboration with our partners, all aimed at helping you become a better writer.