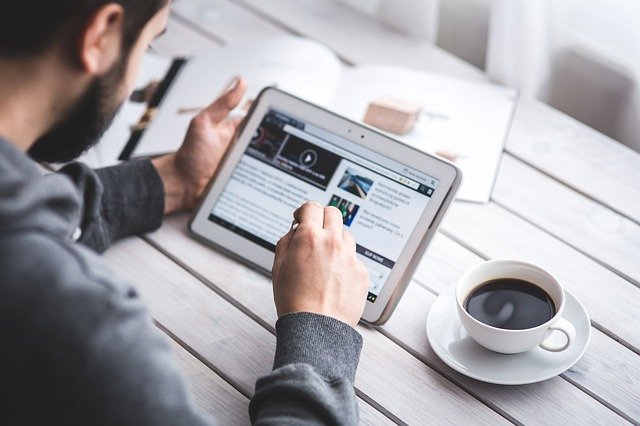 Readability is, in its simplest definition, how easy a piece of writing is to read and understand. Several factors affect readability, such as sentence structure, vocabulary, grammar, and content.
Have you ever picked up a book or article, read the first paragraph three times, and are still unsure what you just read? That has low readability.
In any type of writing, readability is an important factor to consider. Your audience may include people with reading disabilities, people who are nonnative speakers, and people who have differing levels of education. Readability can be scored on different scales; the most common is the Flesch-Kincaid scale, which equates to US grade level reading abilities.
How do you determine readability of your own writing? There are tons of programs out there that will calculate your readability score for you. We've rounded up six of the best.
If you need a no-frills site to check the grade level of your writing, this Reading Level Checker from INK is for you. It's free and requires no login. You simply copy and paste your writing into the text box and hit "analyze."
The downside is that it doesn't offer suggestions for you to fix your reading level. But if you have a basic understanding of how to raise and lower your readability, you can easily figure it out.
Before I discovered the magic of ProWritingAid, I swore by Hemingway App. This free site analyzes your writing and readability. It gives you a color-coded breakdown of your sentences, which shows you where you can make changes to adjust the readability. Yellow and red highlights denote harder to read sentences. Add extra long, complex sentences to raise the reading level, and simplify the long sentences to lower the reading level.
Hemingway App also shows you words with simpler alternatives, passive voice, and adverbs, all of which can bog down your writing. It's free on the web, but there's a paid version you can download for offline use and additional features like exporting.
Slick Write does a lot more than just check readability, but you can find that feature under statistics. This program offers a spelling and grammar check and other writing suggestions. It's free, but it doesn't save your work, and there is a word count limit.
One cool feature is a free browser extension that allows you to easily submit writing for Slick Write to analyze. It's more complicated than the previously mentioned programs, but the interactive demo is easy to understand.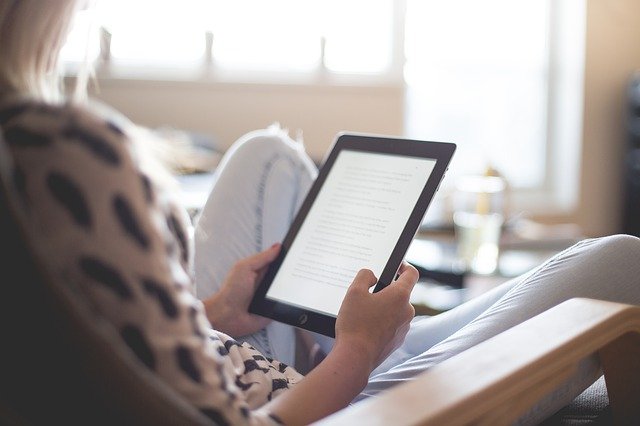 Don't let the name fool you! WordCounter can do a lot more than just count your words. It has a very basic spelling and grammar check, a keyword density, and a readability score. It's a simple text box like INK's program, but it has a few more buttons to click.
It's free, and you can get a free account to backup your writing checks in case your browser crashes. However, it doesn't offer suggestions to improve your readability.
If all these other programs combined and had a readability baby, it would be Expresso. The interface is simple, just like INK's checker. Once you analyze, you can see dozens of metrics; you can highlight different parts of speech and sentences by clicking the metric. One thing I love about this one is it offers a breakdown of simple, compound, complex, and compound-complex sentences. Mixing these up is the quickest way to adjust readability.
There's a percentage for each metric, and it also gives you a Flesch-Kincaid readability score. It's free, but there's no way to save your work.
6. ProWritingAid
You didn't think we'd leave off the best of the best, did you? Our software has more reports than any other editing program out there, so of course we have a readability checker! If you want to check the overall readability score, head to the Summary Report. You'll get the score and a pie chart with a breakdown.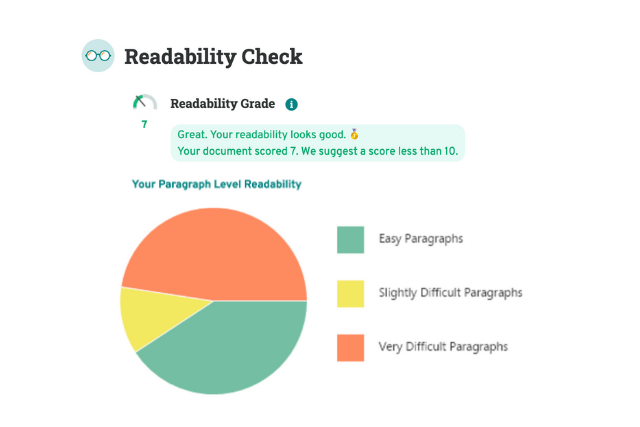 If you want to learn how to improve the readability of your writing, click on Readability in the toolbar. You'll get scores based on different systems than just Flesch-Kincaid. You will also find paragraphs that are hard to read and slightly hard to read.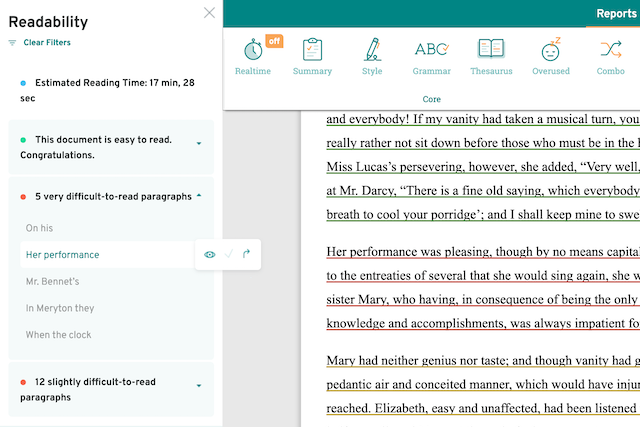 Once you know which paragraphs you need to focus on, you can use the other ProWritingAid reports (such as Style and Sticky Sentences) to improve your readability. Clicking on the orange i on any suggestion will give you more details so that you know why you're making the change: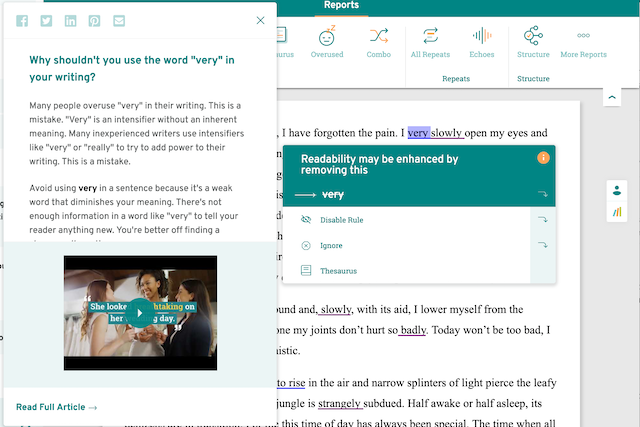 ProWritingAid is free to use on the web with text limits, but you can also use it in Word or on other websites with the paid version.
Do you struggle with readability? Tell us in the comments!
Try ProWritingAid's Editor for Yourself