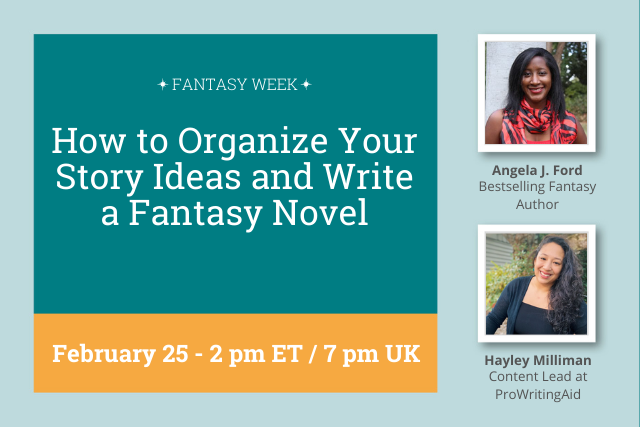 If you have an idea for a fantasy novel that is waiting to leap onto the page but have no idea where to start, you're in the right place.
During this workshop, bestselling fantasy author Angela J. Ford will help you dig deep into taking your ideas and turning them into a story readers adore. You'll learn how to take your ideas and organize them (regardless if you're a plotter or pantser) before you begin writing.
We'll discuss how to expand your imagination to create an exciting but believable fantasy world and tackle creating fantasy characters that resonate with readers.
NOTE: We record all webinars and send out a replay the following day. So, even if you are not able to make this date/time, it's still worth registering to get the recording.
Bestselling Fantasy Author, Angela J. Ford
Angela J. Ford is a bestselling author who writes epic fantasy and steamy fantasy romance with vivid worlds, gray characters and endings you just can't guess. She has published 14 novels, 6 short stories and sold over 32,000 copies. Angela is also a Co-Founder of Booksniffer, A new app for book lovers, plus an effective way for authors to market their books to new readers. She enjoys traveling, hiking, and playing World of Warcraft with her husband. First and foremost, Angela is a reader and can often be found with her nose in a book.
Aside from writing she enjoys the challenge of working with marketing technology and builds websites for authors. Angela is passionate about helping indie authors succeed and co-hosts a podcast called Indie Author Lifestyle. If you happen to be in Nashville, you'll most likely find her enjoying a white chocolate mocha and daydreaming about her next book.