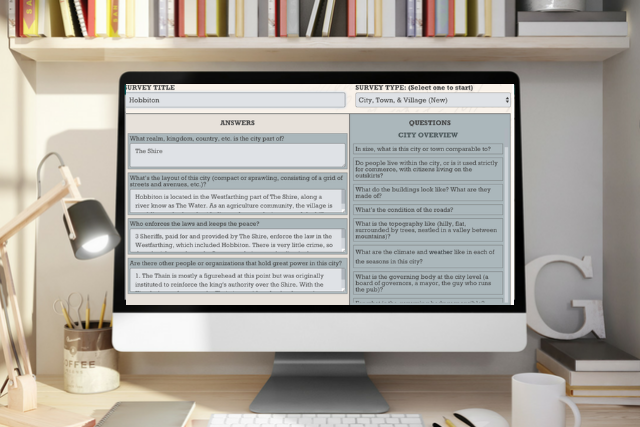 There are numerous platforms online that make it easier for you to structure and create information about your world. These platforms are a boon for writers who struggle to organize world-building information. They offer systems and tools that make it easier for you to complete all the necessary steps to make your world believable.
A quick note before we dive in: most of these tools were originally designed for game-makers to have a way to keep track of the idiosyncrasies in their worlds. That being said, they are also valuable for novel writers. We've found that using software can really help to organize and keep track of all the information required for proper world-building.
Without further ado, here's the list!
#1: World Anvil
World Anvil is perhaps the best known resource for people who want to create a new world.
World Anvil has resources for both game makers and novelists. With World Anvil's software, you can do everything from track character motivations to make notes about the geography of different areas.
Some cool features of World Anvil include:
Map-making: You can design interactive maps and link your scenes and characters to points on them.
Timelines: World Anvil's timeline feature lets you put events in order for a world or a character. You can even do parallel timelines to make sure that events line up.
Organization: World Anvil lets you organize articles in an easy framework so that you can find and access documents in no time at all.
A basic World Anvil account is free. If you choose to upgrade, payment plans start at $40 for the year.
The Founders of World Anvil, Janet Forbes and Dimitris Havlidis, participated in our 2021 Fantasy Writer's Week. You can watch their tour of World Anvil below:
---
#2: One Stop For Writers: World-Building Surveys
When you're creating a world from scratch, there are a lot of details to keep track of. That's where the world-building surveys from One Stop for Writers come in handy. These surveys help you answer all the questions that will flesh out your world.
For example, their "City, Town, and Village" survey asks questions like:
What realm, kingdom, country, etc. is this city part of?
Who enforces the laws and keeps the peace?
Are there other people or organizations that hold great power in the city?
What's the condition of the roads?
In size, what is this city or town comparable to?
What do the buildings look like? What are they made of?
What are the climate and weather like in each of the seasons in the city?
One Stop For Writers lets you collect all this information in one place so that you can easily refer back to it as you write. The breadth and depth of these surveys will make your world feel well-constructed and orderly.
#3: World Scribe
World Scribe is an app that helps you organize every important element of your world with ease. Within World Scribe, world elements are divided into five specific categories:
People: your cast of characters
Groups: people united by blood, race, or driving motivation
Places: the locales and vistas your world has to offer
Items: gadgets, important artifacts, various belongings
Concepts: definitions for world-specific ideas like magic systems, religions, and superpowers
What makes World Scribe special is that you can easily map out connections between these categories. For instance, when working on a particular character, you can tie him or her to a specific place, concept, and group. This feature helps you easily sort and keep track of information and relationships within your world.
#4: Campfire
Campfire has everything you need to tell great stories. Their software helps you design your story from initial concept to final draft in one cohesive space. From character creation to world-building to plotting, Campfire has tools to help. Campfire lets you write backstories, upload images, and build relationships between your characters. Their intuitive features let you build narrative timelines filled with story events, each of which are linked to the relevant characters.
Plus, their blog is chock full of helpful tips, tricks, and strategies about how to build a more compelling world.
World-Building Software: Final Thoughts
There's a lot to remember when you're building a new world. Software can make the entire process easy and fun.
---
Do you want to know how to build a world your readers won't forget? Download this free book now: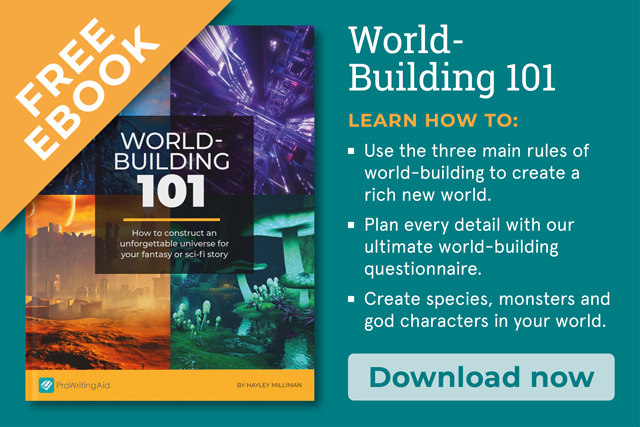 This guide is for all the writers out there who want to construct an unforgettable world that your readers can't help but get lost in!