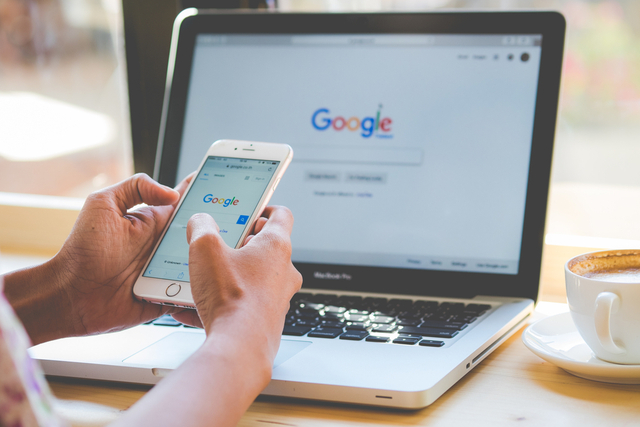 Google continues to reign supreme in the overall search market, handling over 90% of all worldwide search queries. Ranking well on this platform is any SEO professional's top priority.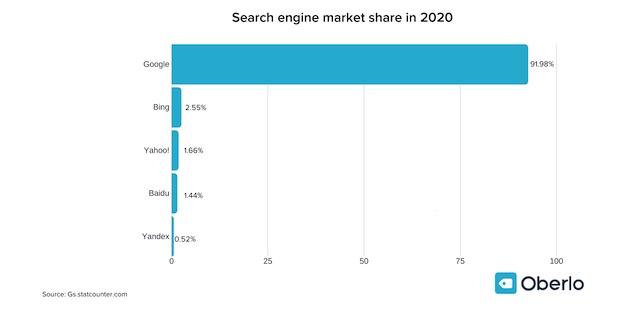 Changing algorithms provide SEO copywriters with some challenges, to say the least. However, the basic rules of SEO copywriting remain the same.
Here are 11 essential SEO copywriting rules to help you rank on Google in 2020.
1. Understand and match keyword intent
By closely matching keyword intent, you will rank higher on the SERPs. If you mis-match – e.g. by targeting "managing remote workers" with a product page about "home office furniture" – you won't perform well in organic results.
Matching keyword intent is fundamental to your success as an SEO copywriter. Keyword intent is the reason someone is searching for the keyword you want to target. Are they looking for information on a topic, or searching for a specific web page? Are they looking to buy a product or service? You need to know this before you can optimize your content for SEO.
2. Keep things short and sweet
The aim of an SEO copywriter is to get to the point and create relevant content. You must prove to Google that your content is on the money by targeting your top keyword early on. Increase keyword density at the beginning of your blog post.
3. Keyword stuffing is still a no-no
While you should include sufficient keywords in your piece, there comes a point when it's clear you're in overload mode. Google doesn't like overuse of keywords, and it doesn't make for a great read either. Use a keyword research tool to help spread your keyword net as far as possible without overusing any single term.
4. Speak the same language as your audience
Here's where keyword research tools come into play. Of course there's Google's keyword planner, but there are also other useful tools out there. It could also pay to check out the bottom of the Google SERP for valuable information. That's where you'll find a host of queries relevant to your main keyword.
These are the phrases searchers are putting in, so incorporate them into your content.
5. Aim for the featured snippet
The featured snippet is the small box that sometimes appears at the top of the search results, containing a nugget of highly relevant information.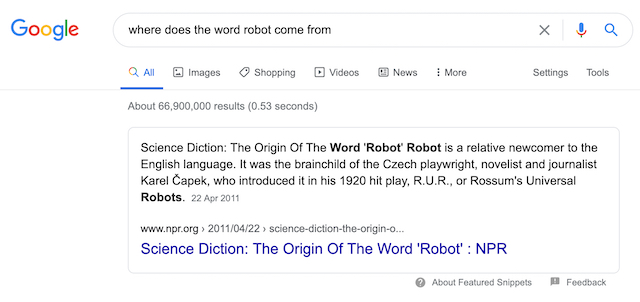 Many people searching for general information will be happy with this brief explanation. They may click through for more, but it will probably suffice. If you can address someone's query in a couple of sentences, make sure it's included in your content somewhere. Even if people don't click through, you've heightened brand awareness. It's you or the organization you're representing that answered the searcher's question for them. They'll remember that.
6. Give the headline some consideration
This is one of the most important aspects of writing any kind of content. It's also one that's frequently overlooked. Without a good headline no one is going to click through to your site. Whenever possible make yourself stand out as an authority in your headline. Promising to fix a problem is another good hook, using numbers and of course, including a "focus keyword" will help in search.
Whatever title you come up with, make sure it's consistent with your content. The same rule applies when writing a promotional email. If email tracking tells you someone has opened a message or if they click a link, don't disappoint them with irrelevant content.
7. Create useful content
The aim of optimizing your content for search engines is not just to get a user to click on one article. You want them to see your content as reputable, useful and trustworthy. You want to be the name they come to associate with your area of expertise. Making sure your content is up to scratch will mean it is as useful to your potential readers as possible, keeping them reading for longer.
It can pay to use a writing tool like ProWritingAid when creating content. Good writing goes beyond good grammar. ProWritingAid can help to improve your writing style so that your content is as clear and easy to read as possible.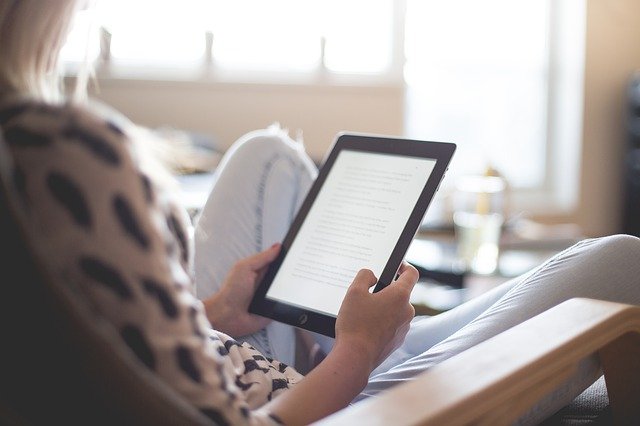 When someone clicks through to your article, they will be able to get what they need from it – and hopefully begin to see you as a reputable, useful source of information.
8. Optimize your meta tags
Google will likely shorten your headline (title tag) if it's over 60 characters in length. And this can be a cause of frustration. So, as well as being creative, you have to be concise. While the headline is crucial you also need to optimize other meta tags – for example, the text that displays below your URL. People will read this before deciding whether you have anything interesting to say.
This meta description of this article on internship indicates it's full of straightforward advice.

9. Use ancillary keywords
Ideally, your content should rank for several keywords. For example, if you Google the query "HD video conferencing," you get best video conferencing software. And, if you scroll to the bottom you'll see a series of related searches, amongst them "best free video conferencing tools," etc. By targeting several related keywords in your article, you can reach a larger – yet still relevant – audience.
Google's keyword tool can also help you find related ancillary keywords to use.
10. Keep an eye on voice search
While this needn't be your top priority when it comes to SEO copywriting, voice search is a significant area to consider. According to some estimates, around two thirds of people aged 25–49 speak to voice-enabled devices every day.
Aim to optimize some of your content for conversational, question-based phrases – the types of queries that involve more than a string of keywords. For example, "what types of skills are employers looking for in remote workers?" comes up with "6 must-have skills for remote job seekers."
11. Incorporate media
Done well, images and video can draw a reader's eye to key points and takeaways, as well as keeping them interested. By breaking up the blocks of text, you'll increase a reader's time on each page and up your rankings. Stock photos aren't generally that helpful – Google prefers more interesting pictures like screenshots, graphs and charts, or infographics.
They also appreciate the use of proper alt text and titles.
Final Thoughts
We all know that Google like to tweak their algorithms on a regular basis in order to provide a better user experience. And it's fair to say that this provides a fair amount of anxiety for SEO copywriters.
With the rules constantly changing, it's challenging to implement a winning strategy. However, there are many SEO copywriting tips that will work for you no matter what business or industry you're in.
From understanding how your target audience is searching for your products or services, to optimizing your headlines, and using high quality images – all these things count towards better SEO copywriting.
Now is a wonderful time to be a copywriter. Download this free book to learn how: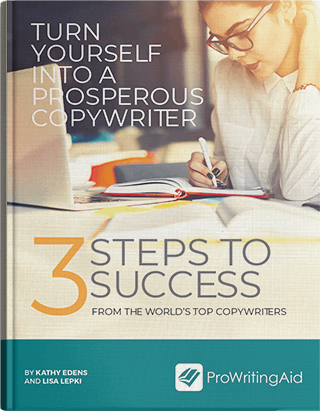 With the advent of the internet, the copywriting industry is exploding. Content is now seen as critical for all online businesses.
This guide breaks down the three essential steps you must take if you think copywriting is the career for you.