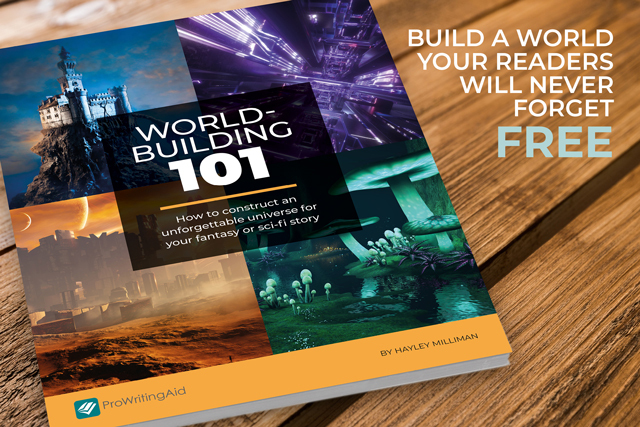 Introducing our newest eBook: World-Building 101!
Learn how to build a world your readers will never forget
World-building can make or break your novel, especially if you're a science fiction or fantasy author. If you do world-building right, your readers will feel as though your world lives and breathes. If you do world-building wrong, your readers will check out of your story and never connect with your setting or characters.
In our brand new eBook, we break down everything you need to know, from the basic rules of world-building to how software can assist you in the process.
As a member of the ProWritingAid community, you get exclusive preview access to this eBook... for free!
Here's what we cover
Full of actionable tips and real examples, here's what World-building 101 includes:
Why World-Building Matters
World-building 101
The Greatest Fictional Worlds Ever Created
The Three Main Rules of World-building
Creating the Species in Your World
Creating the Monsters in Your World
Creating God Characters in Your World
The Ultimate World-building Checklist
World-building Software
Click the button below to get it now.
---
Looking for more world-building knowhow?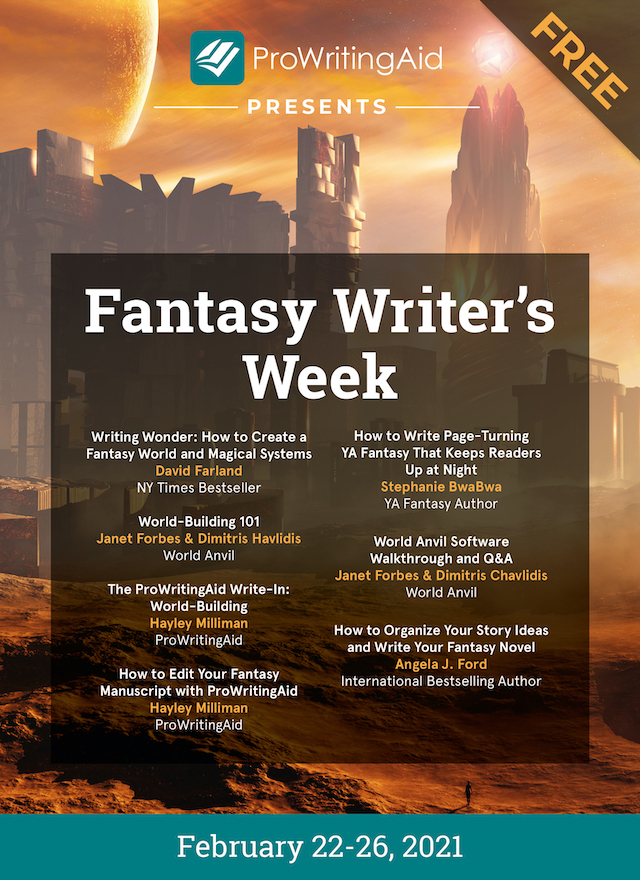 Our first ever Fantasy Writer's Week will be jam-packed with FREE events for fantasy authors. With live sessions with fantasy writers TJ Klume, Angela J. Ford, David Farland and Stephanie BwaBwa, a world-building workshop, a complete World Anvil software walkthrough and more. Register here to access all free Fantasy Week Events.