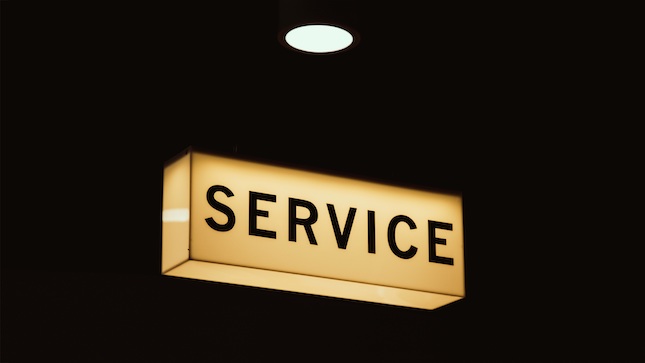 Your Product Is You
If you've considered using SEO (Search Engine Optimization) for your business, you may have run into unfamiliar language and technical tips beyond your reach. Don't despair: SEO has a lot of moving parts. There are many basic SEO tactics you can do yourself.
As a service business, you provide intangible products. Using a few simple strategies for gaining reach in organic search through SEO can help you build brand awareness. This will help potential customers know how your business will solve their problems and meet a current need.
In short, SEO lets your business connect with the right people who need your service. It doesn't matter if you are an accountant or a plumber, a business consultant or a landscape architect. Applying these basic strategies to your online presence will garner more interested clients.
Start with High-Level Thought Content
You may not have products, but you have expertise. One of the best ways to get people to see your service as their solution is to provide immediate solutions.
Create a blog article or eBook. Instead of "here's what we offer," write a guide to help customers understand how your service helps. Choose a straightforward but catchy title:
10 Ways to Save On Your Energy Bill
5 Ways Keeping Track of Receipts Save You Taxes
What to Do When Your Toilet Overflows
From Manufacturer to Customer: How 3rd Party Logistics Deliver on Time
Position your guide as a resource and educational opportunity. You create something useful and position your business as an expert in your field.
You likely already share this information in client conversations to educate them. Now you can share that same information with people who aren't your clients... yet. Sharing your expertise builds trust.
Work on Your Website
Search engines like Google search pages, not domains (the URL of your website). Each page on your website counts for showing up in search results. The page needs to be clear, offer a solution, and invite the reader to use your service.
Use your business name as the domain name. If you have a free website, make sure your upgrade to claim your domain. Change JoesPlumbing.weebly.com to JoesPlumbing.com, or GallagherAccounting.wordpress.com to GallagherAccounting.com. Own your domain.
Each Service Needs a Page
You probably have a page that lists all of your services. That's good. It's in the main menu. That's good, too. But for giving search engines the answers to questions potential customers are asking online, you need to create an individual page for each of your individual services. That individual, specific service page is what the search engine will use to deliver an answer to a query.
Search engines use individual pages, not URLs. They prefer a page focused on one topic, and they especially prefer answers to questions. Focus each service page on how that service solves a specific problem. Share your expertise. Illustrate how using your service meets a particular need. Think about questions your clients ask and answer those questions on your specific service page.
Optimize each page with the topic focus (keyword), the service, in the title. Use short paragraphs and bullet points. Write a distinct meta description for each service page. Most content management systems like WordPress have a section to enter the meta description, and plugins like Yoast simplify several basic SEO tasks. Then ask the reader to schedule an appointment or click to contact you. You want a Call To Action on each page.
Keep a Clean Navigation Menu
Once a person lands on your page, if you've done a good job, they'll want to know more about your business. A simple navigation menu at the top can help them discover more about your service business.
Keep the navigation menu to your core pages. Don't clutter it with multiple sub-menus. For example, you can put the general Services page with links to your separate services pages in the navigation, but you need not put each separate service page in the navigation menu. Multiple sub-menus confuse site visitors. Lead them where you need them to go. Let the individual pages work for search engines.
PRO TIP: If you find that one of your service pages brings the most traffic and converts customers, you can decide then to add it to the menu.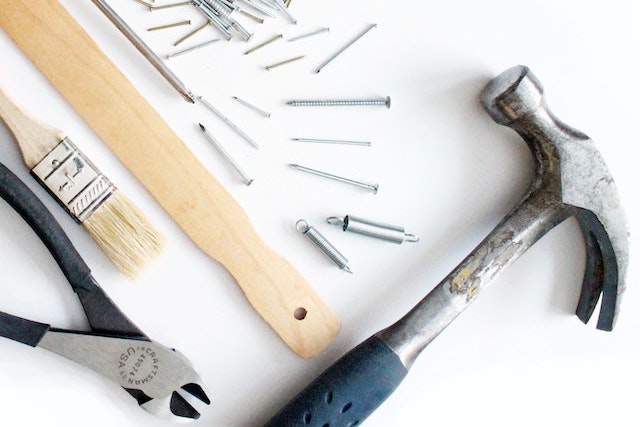 Avoid Duplicate Pages
If you said it once, search engines will find it. Search engines will penalize your site in search results when they find duplicates. If you organize your website with areas for different sets of clients (e.g. restaurants and home-based businesses for accountants, or homeowners and real estate professionals for home inspectors), create separate material for each set.
This is especially important for a new service business that wants to build a site, finds something good on a competitor's site, and copies the page. Don't do it. Search engines will penalize your page. SEO practitioners call it deprecation. Copied pages aren't just plagiarism, they hurt your search results.
Be Local
Keep your name, address, and phone number updated. This applies on all sites: your website, Yelp, Google My Business, and any other listing agencies. Search engine optimization specialists call it NAP for name, address, and phone. Wherever your business is listed, make sure the NAP match and provide up-to-date information.
If the NAP do not match, you'll be in competition with yourself because search engines will see them as distinct business entities. The two addresses may look the same to you, but search engines see them as two different business addresses. This applies to style as much as base content:
JOE'S PLUMBING, 123 Water Street, Suite 505, Leesburg, VA, 20175
JOE'S PLUMBING, 123 Water St, #505, Leesburg, VA 20175
Choose one and use it everywhere.
Include the NAP in the footer section of your website. That way it shows up on every page, so no matter where a site visitor lands, they have your basic information.
State your service area. Do you provide service in a 10-mile area? 25-mile area? 50-mile area? Do you cover three counties? Or is it bigger? Make your service area clear:
We provide services to Napa, Sonoma, and Marin Counties.
If you need accounting in the San Francisco Bay Area, Gallagher Accounting wants to help you.
Get your business listed on Google My Business. It's free and connects you to the world's largest search engine. Your business displays in Google Maps and customers can connect with you online.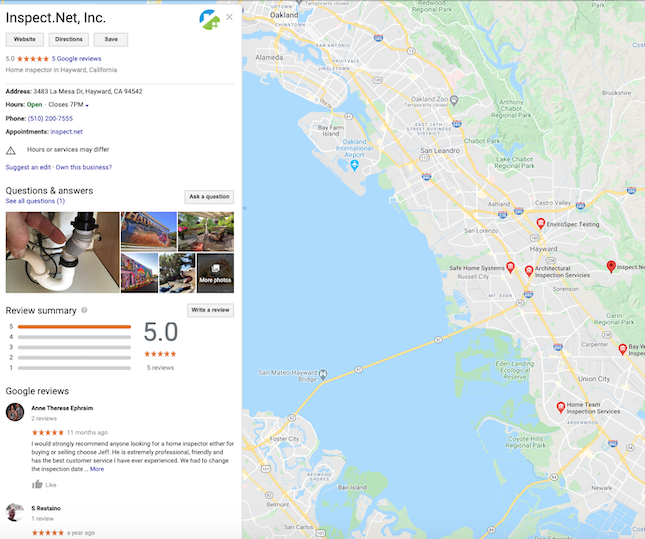 Testimonial Power
Reviews are powerful "word of mouth" verification of your service. Your future customers not only want to know about past customer experience, but they trust testimonials. Digital marketing consultant, Kelsey Jones said in a SEMrush presentation:
84% of people trust online reviews as much as their friends. Most people will look at online reviews just as much as they would ask a friend or colleague or family member for a recommendation.
To garner reviews and testimonials, get your business listed online in a variety of places.
Facebook
Google My Business
Bing Maps
Yelp
Industry listing portals like Trip Advisor and Angie's List
Use those testimonials on your website. As long as your basic details match on all the listings, search engines recognize your business entity wherever you have a listing.
Tailor Your Calls to Action
A call to action (CTA) is a statement designed to get immediate action from your website visitor. Place a call to action on each webpage. And include a CTA in your footer along with your business name, address, and phone number. Design your call to action to connect with customers.
Instead of the generic "Contact us," make your CTA specific to your customer's need. For example, if you are a plumbing service: Have a leak? We'll be there in an hour. Call us now.
Provide a solutions-based approach, not service-based. Taxes got you down? Solve your tax problems today will get you more calls than Gallagher Accounting is the best in town.
Take Charge of Your Online Presence
These few simple tasks will start your service business on the path to gaining more results in organic search and connecting with new clients.
Plan for search engine optimization to work for you over time. It's not the same as using ads to get immediate customers. As search engines see your business providing resources and answers, your business will show up more frequently as the answer to a searcher's question.
Of course, you want the text copy to be professional without grammar and spelling errors. Use ProWritingAid to eliminate those worries.
---
Want to learn more more great business writing hacks? Download this free book now: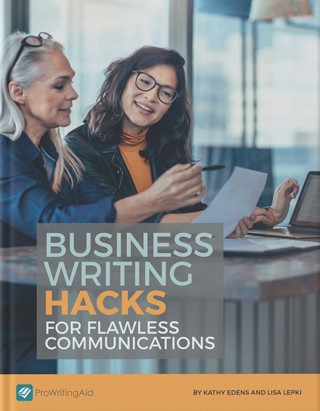 Writing is an essential element of nearly every profession today. Whether you are drafting a proposal for a major prospect or collaborating by email, strong communications help colleagues and clients understand your ideas. Errors and awkward writing can make you lose credibility.
Download this guide to learn the techniques professional writers use to write clearly and persuasively.