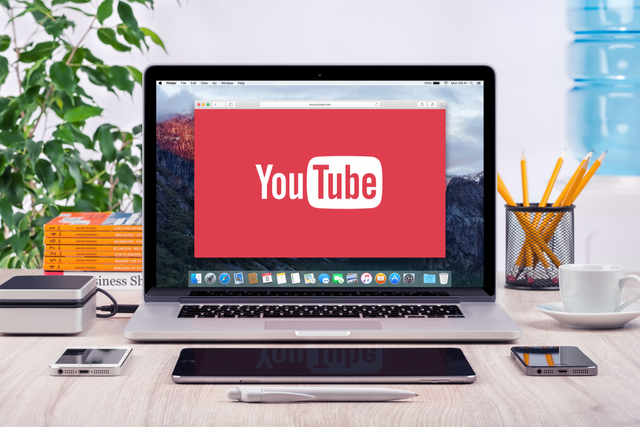 The best part of being a writer in the 21st century is free access to countless resources! YouTube has so many great channels for writers. It's like getting your own personal writing tutor from the comfort of your couch.
We've rounded up some of the best YouTube channels for writers. These channels are full of invaluable information and inspiration.
We are definitely biased, but our favorite YouTube channel for writers is our own. Here at ProWritingAid, our goal isn't just to create an amazing grammar checker that will help you find and fix errors in your work. We also want to help you learn from your mistakes to improve your writing and your understanding of your writing every single day.
That's why we launched our YouTube channel, ProWritingTV: to give you even more ways and mediums in which you can learn about the craft of writing. Whether you're a visual learner who prefers to watch a video than read an article or you're just looking for a more educational bingewatch topic than normal, head over to ProWritingTV now to check out our frequently updated content.
We also have replays of all our free writing webinars, where you can learn from bestselling authors like Jerry Jenkins, Orna Ross, and more.
Shaelin Bishop is such an inspirational writer and vlogger. She's very young, but she's already written more than eight novels! Her videos are chock full of great information on topics ranging from plot to point-of-view. They are longer than many AuthorTube videos, which just means they are detailed and leave nothing out.
Shaelin started her channel while she was still in school for creative writing, and she recently graduated. That means her information is fresh and up-to-date. She talks about things she has learned from her professors, so it's like you get several experts in one YouTube channel.
This is one of our favorites:
---
Next up, we have iWriterly, the brainchild of author Meg LaTorre. Meg's videos cover a wide range of topics. She delves into craft topics like tropes and characterization, but she also has great advice for both traditional and indie publishing. She covers everything from querying literary agents to finding a cover artist for self-published authors.
Meg worked at a literary agency before she branched out on her own as an author, blogger, and speaker. That means she has valuable insider information to the world of traditional publishing. Her videos are professional quality, and she keeps it real about the good and the bad sides of publishing.
Here is one of our favorites:
---
At this point in my writing career, I'm convinced Brandon Sanderson has more fans from his author content than from his actual books. Brandon is one of the top-selling fantasy authors. He's also dedicated to the writing community and shares information on his own website and his podcast, Writing Excuses.
But he also was a guest lecturer at Brigham Young University. On his channel, you can find all thirteen of his lectures. And let me tell you, he's the coolest professor you'll ever have. This is a must-view channel for fantasy authors.
Here is one of our favorites:
---
Terrible Writing Advice is exactly what it sounds like. Everything the vlogger tells you to do is something you really shouldn't. So, why am I calling this one of the best YouTube channels for writers? Well, it's actually a lot more helpful than a lot of writing advice. Plus, the videos are a lot of fun: animated and full of sarcasm.
It's easy to listen to regular writing advice and think: Sensory description? Check. Character motivations? Check. But it's a lot harder to find the mistakes. So, if a piece of Terrible Writing Advice sounds like something you did in your novel, chances are you, you might want to rewrite it. (I'm looking at myself here, when it comes to fantasy battles!)
One of our favorites is:
---
If you are planning on self-publishing and you haven't heard of Mark Dawson, you can thank me later. Mark is a highly successful indie author who has turned his expertise into the business of helping other self-published authors find success.
You can find everything on his channel from formatting your book to earning a six-figure income. And he doesn't rely only on his knowledge. He regularly interviews other independent authors to share their experiences and expertise.
This is one of our favorites:
---
Grammar is the bane of many writers' lives. It's great to have editing software like ProWritingAid, but have you ever wondered why you keep making the same mistakes? Grammar Girl provides an easy-to-understand explanation of different spelling and grammar rules.
I've loved Grammar Girl's website and podcast for a long time, so I was thrilled to discover that she has a YouTube channel. She updates regularly, and her videos are often very timely, like her recent explanation of the difference between a "pandemic" and an "epidemic."
Here is one of our favorites:
---
No list of AuthorTube channels would be complete without mentioning The Creative Penn. Joanna Penn has built a small empire teaching other writers about writing craft, book marketing, and self-publishing. When I'm looking for a specific question, Joanna's website and channel are the first places I look.
She has videos on every topic you could imagine. And she isn't just for fiction writers, either. Joanna also brings on other authorpreneurs to share their stories and advice.
Here is one of our favorites:
---
We've talked a lot about YouTube channels meant for fiction writers. But writing books isn't the only type of writing out there. Jordan Makelle, the founder of Creative Revolt, is a freelance writing guru.
She started her freelance career as a complete novice and was earning $5,000 a month within just four months. She now teaches courses for bloggers and freelance writers. But she gives out plenty of great, free advice on her channel. Fair warning, if you don't want your kids to pick up an swear words, watch her videos with headphones.
Here is one of our favorites:
---
There's a reason Jenna Moreci is one of the top authors on YouTube. Her videos are hilarious and informative at the same time. She has over 200 videos on tons of subjects.
Jenna mostly focuses on craft discussion and writing tips. However, she also talks about the business of being a writer, too. She also makes her share of videos about the life of an author, like finding motivation to write and dealing with haters.
Here is one of our favorites:
---
Everyone needs a writer friend that will tell you the stuff you need to hear but don't want to hear while also being super supportive. But if you don't have that friend, Alexa Donne's YouTube channel is the next best thing. Alexa has a personality that makes you feel like you've known her your whole life.
She gives great writing advice and can be brutally honest about the writing community and its trends. But she is also encouraging and gives great pep talks. I find her videos some of the most engaging on the internet.
Here is one of our favorites:
---
Dale L. Roberts is a best-selling author and self-publishing advocate. He wants to show you how to build a successful writing career through self-publishing. On his YouTube channel, Dale covers everything from how to find the best keywords for your book to whether or not you should hire a narrator to do your book's voiceover.
Learn how to publish books that sell on this channel. Subscribe now to stay up-to-date on the latest in self-publishing news, insights and strategies.
Here is one of our favorites:
---
Julie Broad is the founder of Book Launchers, a self-publishing service that helps authors get thier book out there.
She is also an Amazon Overall #1 Best Selling Author, so she knows what it takes to successfully self-publish a book. Her popular YouTube channel, BookLaunchers.TV, champions the hashtag #noboringbooks, and helps nonfiction authors write (and market!) books people want to read.
Here's Julies guide to marketing your self-published non-fiction book on LinkedIn.
---
What is your favorite writing YouTube channel? Let us know in the comments.
---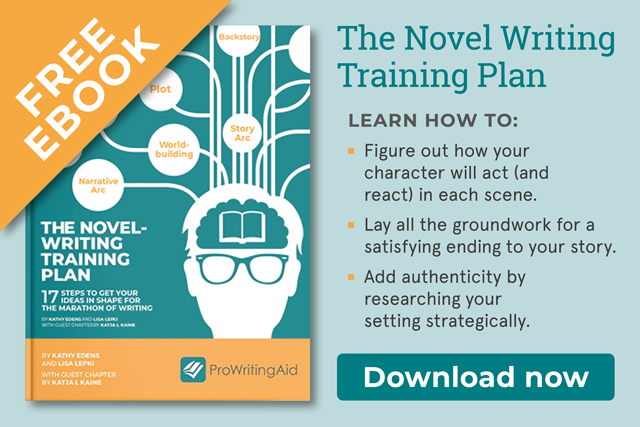 This guide helps you work out your narrative arc, plan out your key plot points, flesh out your characters, and begin to build your world.