No matter what your business niche is, you probably know that happy customers help your business grow. As specified in GetVoIP research, good customer experience means positive word-of-mouth as customers are 5x more likely to recommend your company to a friend when they are satisfied.
And if you want to make the most out of these recommendations, it's a good idea to set up a refer a friend program that will encourage your loyal customers to spread the word about your business.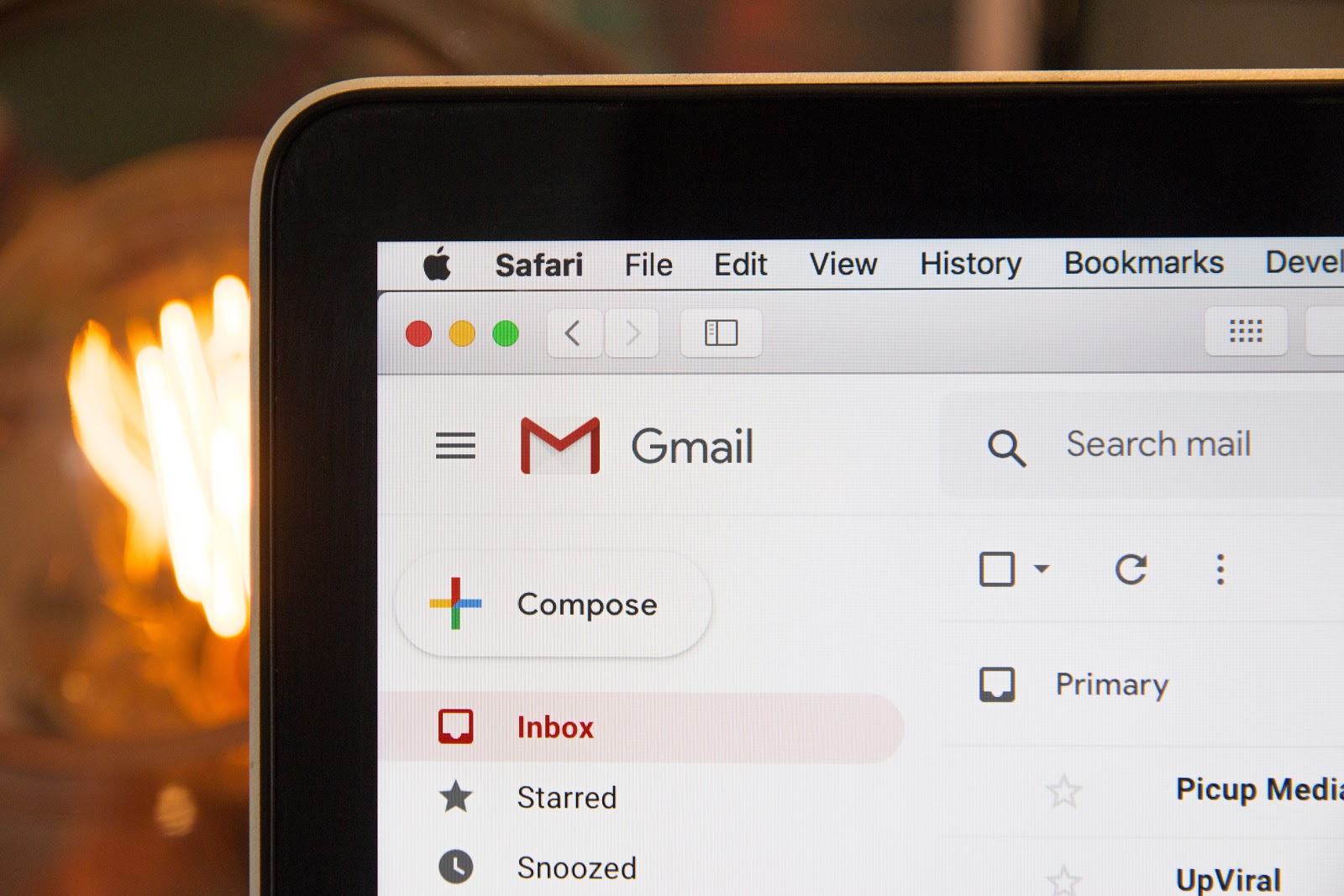 But having a referral program isn't enough to get results; you need to promote it, and writing amazing referral emails is one of the best ways to tell your customers about referral rewards they can get. Just take a look at an example below: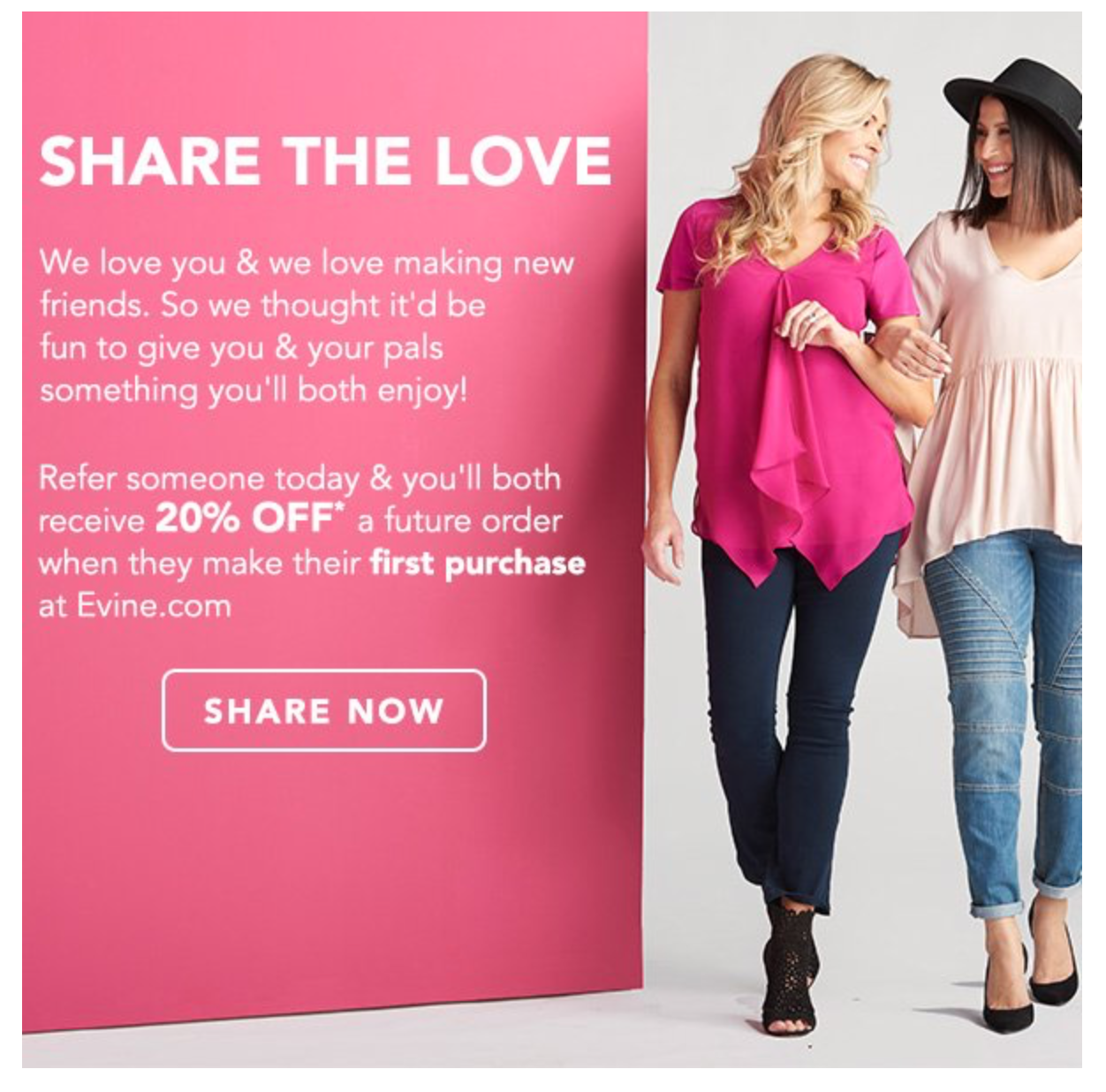 It doesn't take much time or effort to understand the main message, so customers are more likely to give this referral reward a try. And if you want to write similar referral emails that encourage your customers to take the desired action and tell their friends about your product, keep on reading this article.
Today, you'll find five email writing tips on how to create amazing referral emails that turn your customers into brand ambassadors. Let's dive in!
Write an Eye-Catching Subject Line
Here comes the ugly truth: since an average person receives 121 emails daily, it's more likely your email can get buried in the inbox. With a great number of emails, people don't have time to read every message they receive and they pay close attention to the subject line to decide whether your email is worth opening or not.
Simply put, you need to write a good referral email subject line. Not only does an eye-catching subject grab your readers' interest, but it also tells them what they can expect to read. Thus, it must be short, simple, and personalized.
Here are several examples of eye-catching subject lines that make readers want to open your email:
Refer Your Friends For a FREE Gift + \$20 OFF
Refer a Friend: Get 1 Month of Premium Free
VIP 101: earn \$40 for referring a friend!
Nice Job! \$25 is pending…
Refer your friends and get \$\$\$
Personalize Your Message
Whether you want to boost ecommerce sales, sell files online, or even promote a SaaS product, a well-written referral email can help your business grow. However, you need to remember that even B2B buyers are real people who are focused on themselves, so adding personalization to your message is a must.
If you use a customer's name in your opening, that's great. But if you want to write the perfect email, you can personalize your message based on:
Name
Gender
Location
Past purchases
Customer preferences
Email personalization helps to stand out from the crowd and establish a smooth communication with your readers. As a result, it's easier to get your loyal customer interested in joining your referral program.
Evoke Emotions
Do you often bring emotions into writing? If not, it's high time to trigger emotions.
The idea of using emotional triggers in your email marketing campaign isn't new. When done right, your words and visuals can affect human behavior and therefore make your readers take the desired action. Here are some positive emotional triggers that can fit well your referral marketing strategy:
Excitement
Curiosity
Belonging
Fear of missing out (sense of urgency)
Check out how Scott's uses emotions to encourage its customers to tell their friends about the company: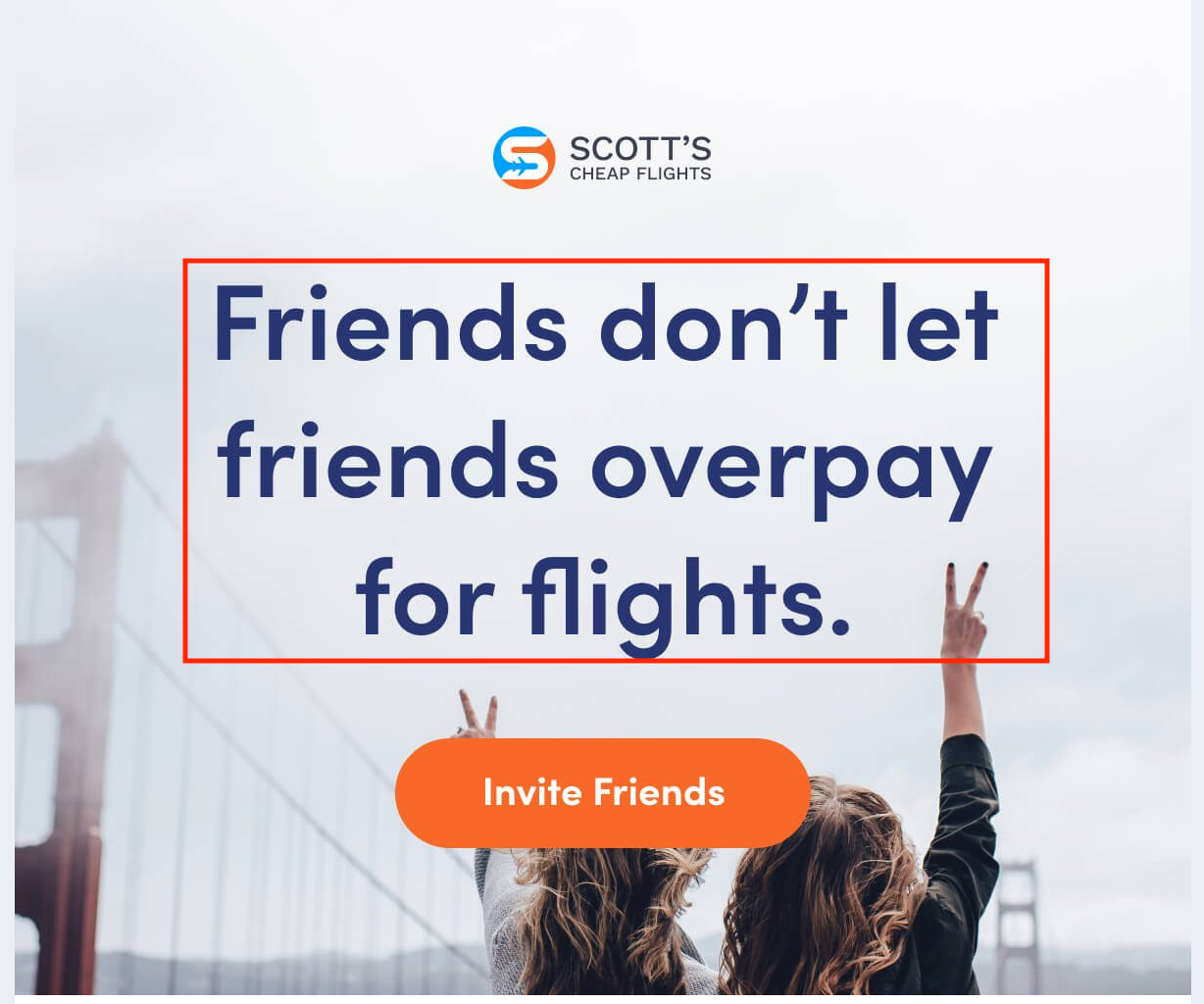 As you can see, there's no need to write a long copy to hook your customers if you choose the right words and visuals. Moreover, you can use an invitation maker to find a template for your referral program and put your emotional writing on the image.
Keep it Short and Simple
Brand information bombardes people from all sides, so it's no wonder that modern users don't pay much attention to brand emails. If you want to make your referral email more engaging, you need to keep it short and simple.
Check out the basic principles of short and sweet emails:
Have one goal for your email
Keep the length between 75 and 100 words
Highlight key points
Obviously, a well-written email doesn't have mistakes or typos. With the variety of writing tools and apps like ProWritingAid, it's easy for content makers to check the quality of their writing and make sure their copies don't have any grammar or style mistakes. What is more, you can improve your text readability to make it easier for readers to scan and analyze your email.
Include a Clear Call-to-Action (CTA)
It's nearly impossible to convince your customers to join your referral program without a clear call-to-action. Why? Texas Tech claims that 83% of loyal customers are willing to refer friends to a product or service, but only 29% actually do. This means your referral email needs to have a clear call to action that directs readers to join the referral program after reading your message.
Here's the list of call-to-action copies that work well for referrals:
Start Now
Learn More
Get My Code
Refer a Friend
Share Now
When it comes to CTA buttons, there's no one-size-fits-all solution that can bring wonderful results to all businesses. However, you can test various CTA copies to see what works best for your campaign.
The Bottom Line
Sending referral emails to your existing customers is one of the best ways to promote your company as happy customers are more likely to refer in exchange for getting a reward. However, sending a referral email isn't enough to achieve your referral program's success. It's important to send a good copy to the right audience.
Use the above-mentioned tips to start writing amazing referral emails that encourage your loyal customers to join the referral program and spread the word about your product or service. After all, word-of-mouth marketing is one of the most effective marketing tools that bring businesses of all sizes and shapes to the next level.
Want to learn more more great business writing hacks? Download this free book now: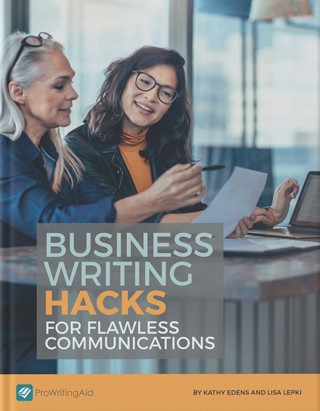 Writing is an essential element of nearly every profession today. Whether you are drafting a proposal for a major prospect or collaborating by email, strong communications help colleagues and clients understand your ideas. Errors and awkward writing can make you lose credibility.
Download this guide to learn the techniques professional writers use to write clearly and persuasively.