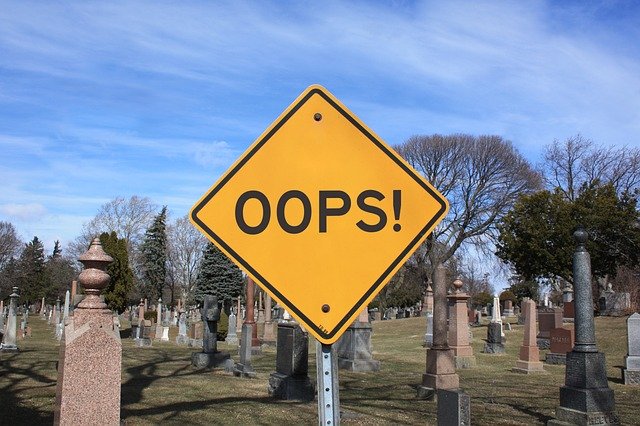 These days, having a blog is a necessity for almost any business – from an independent contractor to a Fortune 500 company. It's a versatile marketing tool that you simply shouldn't ignore. However, while utilized properly a blog can do amazing things for your company, some mistakes can cost you thousands of potential customers.
It doesn't matter if you're blogging for fun or for profit, the idea is to get people reading your blog and following it regularly. You want to be their go-to source for some sort of information – building trust between you and your audience.
If this is your goal, but you feel like you've been writing to no one for ages, you might be making one of these common blogging mistakes. It's okay – new bloggers and veterans alike still make mistakes in the ever-changing world of blogging.
Avoiding these five things will help your blog stand out in a crowded space where everyone is shouting to be heard.
Mistake #1: You Don't Know Your Audience
We talk about this a lot – but that's because it is one of the most important things to learn in writing. You're not writing for yourself or a million copies of you – you're writing for a greater audience who has a similar interest. Knowing who your demographic is and what they want to see is key to having a successful blog.
Another way to look at this same problem is thinking people are there to hear about you and your experiences. While it is okay to put a personal anecdote in your blog posts, you should never focus too much on your own thoughts and opinions. An editor of mine once said, "your blog posts should be 80% facts and information, 20% opinion, if your opinion is important and relevant."
People are coming to your blog for information – about a product or service you offer or to learn something specific. Taking the time to understand your audience better will help you retain subscribers and convert those loyal subscribers into loyal customers over time.
It can be difficult to realize when you're "writing for yourself" over when you're really being reader focused. Always remember to ask yourself why your topic matters to your readers. If you can't figure out why they would care, then you need to go a new direction.
Mistake #2: Your Publishing Is Inconsistent
One major mistake that new bloggers and blogs on big company websites make is not publishing their content on any sort of regular schedule. There are so many reasons that this is important – but the main two are your audience doesn't know when to expect your next update, and Google doesn't reward irregularity either.
Publishing one good blog post this month, three the next, and then none for two months before starting the cycle over isn't a way to get your blog noticed. You need to create a content calendar and stick to it. Publishing once a month isn't ideal, but even consistently once a month is better than sporadically throughout the year. Ideally, you will publish two to ten times per month depending on your capabilities – but no matter how often (or not often) you post, consistency is key.
One of the biggest keys to blogging success is posting quality content consistently. 70 percent of marketers might lack a strong content strategy, but you can be a part of the 30 percent that knows better.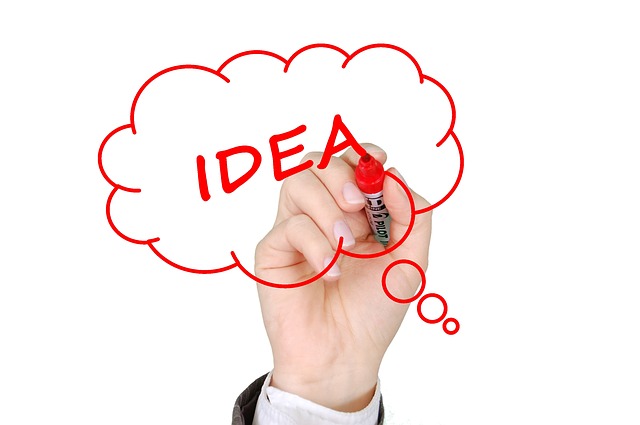 Mistake #3: Your Topics Are Too Broad
Don't think too big with your topics. One of the reasons that you can't keep people on your blog is because you're just trying to do too much. Instead of being "a blog about writing" be "a blog about writing for businesses" or "a blog for fiction writers."
This doesn't just apply to your blog itself either – you should apply this same concept to any blog post you are about to write.
Ask yourself a few questions:
What is the goal of this blog or blog post?
Who does this apply to? (Who is your audience?)
Can this be narrowed down or broken into multiple topics?
For example:
Assume that you have decided to be "a blog about writing for businesses" instead of simply about writing in general. Now you just need to come up with blog posts that are going to benefit your readers. During brainstorming you came up with the headline Benefits of Blogging for Businesses.
At the very least, you're going to want to narrow down your topic – there are dozens of benefits for businesses that blog, it would be insane to try and include all of them. However, you can keep this simple and make it a numbered list 5 Ways Businesses Benefit from Blogging. Or you could narrow it down even more: 3 Lesser-Known Ways Your Blog Boosts Sales.
Don't try and cover everything in one go – get as specific as you can in each blog post. Dig deep into every subject. Not only will you never run out of things to write about, but you'll also see more engagement from your audience.
Mistake #4: Lack of Research and Facts to Support Your Points
Earlier we mentioned that you should focus on longer, more detailed content over short blurb like articles. Not only does Google reward long form content, your readers are looking for specific explanations to their problems – which you are there to solve. However, that does you no good if you spend the entire time talking about something with no proof that you know what you're talking about.
Do your research before you start an article. Whenever possible, use facts and statistics to back up your claims – and always link to your sources. If you use reliable sources, well-known research companies, medical journals, Universities, and news outlets, people will trust your ability to give them worth-while information.
The type of facts or statistics you use will depend on what you're writing about. For a blog post for a health blog you might cite a medical journal. On the other hand if you're writing a news style blog post you might be citing a poll conducted by a school or some other institution.
Remember, use a strong blend of fact and opinion in your writing. Don't be afraid to show your personality – but don't focus too much into it. Instead, put more time and effort into your research, find relevant statistics and find a creative way to use them to illustrate your point.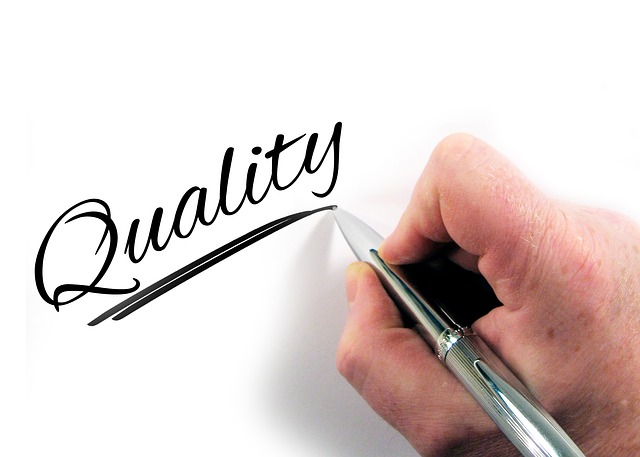 Mistake #5: Focusing on Quantity Over Quality of Content
While it is extremely important to focus on putting out new content regularly, your quality should never suffer to meet publishing deadlines. Take your time and produce the best quality content you can for your blog – you won't regret it.
Next to publishing inconsistently, the biggest mistake of new bloggers is churning out an endless stream of low-quality content. Yes, publishing a lot can be good – but it doesn't matter how often you post if your content isn't any good.
Focus on publishing something that your readers will care about. Provide them with a new perspective and information that is important to them. Make sure that every piece of content you publish is going to benefit your reader. If you're just out there writing about everything and nothing, no one is going to give your blog the time of day.
Make sure that you ask all the important questions before you hit "publish."
Does this affect the reader?
How does it help them?
What does it teach them?
Why do they care about this topic?
If you can't answer at least one or two of these questions, then you need to go back to brainstorming.
You want each piece of content to make an impact. Do your best to focus on evergreen content – something that will be relevant in your niche long after you hit publish. This is going to help you continue to grow your audience through organic search results when your blog post eventually comes up in someone's search.
Plan to Succeed
Putting in a little extra effort during the planning phase of your content creation goes a long way. It will show when you see your subscriber list and social media following grow with your blog. You will never regret taking a little extra time to polish your content before you hit publish.
By avoiding the mistakes we've talked about here you're already on the way to providing a better quality of content for your audience. None of these mistakes are something you should feel bad about – almost every blogger has done one or more of these things in the past. Recognizing these mistakes and doing something about them is the most important thing – the sooner you do that, the sooner you'll your blog really taking off.