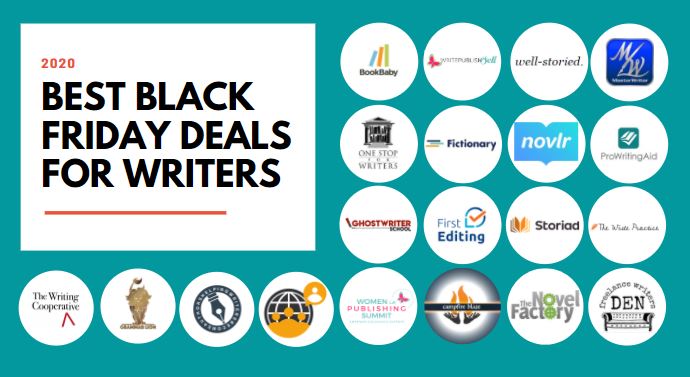 As we head into Black Friday and Cyber Monday for 2020, there are some great deals on courses, software, and books for writers. We think there will be something on this list that will help you become a better, more successful writer.
We'll continue scouring the internet for deals this week, but if you come across any others, let us know and we'll add them to the list!
Note: A few of the links below are affiliate links, which means we will get a small commission at no extra cost to you. Others are just deals that we thought were awesome!
26 Awesome Black Friday Deals for Writers
---
A grammar guru, style editor, and writing mentor in one package.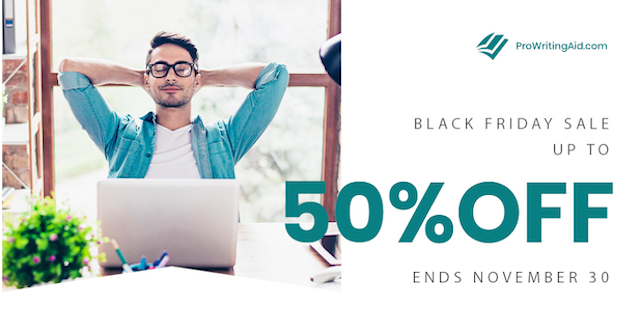 We work hard to maintain the best prices for our users year round, so Black Friday is the only time of year that we offer a major discount on ProWritingAid Premium and Premium Plus. Click here to get an amazing 50% off a lifetime license and 25% off an annual license! Plus, if you buy between Nov 23rd and Nov 24th, we'll donate $5 to the Children's Literacy Charity at no extra cost to you.
ProWritingAid is a powerful AI-driven editing tool that helps you address common writing issues such as passive voice, hidden verbs, over-reliance on adverbs, repeated sentence starts, emotional tells, and much more.
Go beyond just grammar to improve the style and strength of your writing
In-app suggestions, explanations, videos, and quizzes help you learn as you edit
Over 20 writing reports flag common writing issues like passive voice, overuse of adverbs, awkward constructions, sticky sentences, and more
We all know that there is a lot more to good writing than good grammar. ProWritingAid's software is based on suggestions real copyeditors make, using the same ideas you would learn in a university writing course.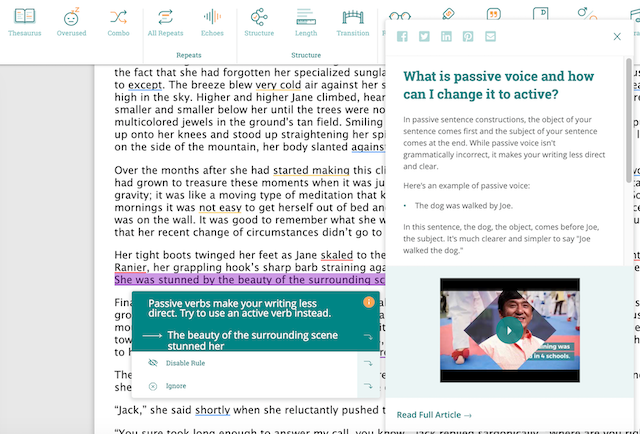 With integrations for MS Word and Outlook, Scrivener, Google Docs, Chrome, Firefox and more, ProWritingAid allows you to improve your writing wherever you write.
Join over a million writers who already use ProWritingAid to edit like a pro.
Become a member of Jericho Writers at a massive 30% discount. Just purchase an annual membership and enter the coupon code BLACKPASS at the checkout.
Jericho Writers' world-leading online writers' club has everything you need to write, edit, and get your book published. Your yearly membership includes access to:
Masterclasses with bestselling authors
Live online events with leading literary agents, authors, and publishers
Video courses covering how to write, traditional publishing and self-publishing
Personal writing advice and feedback from our expert team
A searchable database of US and UK agents to hone your submissions
A worldwide community of dedicated and friendly writers
And more content added all the time!
But hurry, this offer will end on Monday 30 November.
Between Monday November 23rd and Monday November 30th, sign up for a free trial and use coupon code BLACKFRIDAY2020 to get 50% off.
The Novel Factory Online is the ultimate writing tool for novelists. Their online novel-writing software helps writers become more productive and achieve their writing goals.
You'll get tons of useful novel-writing tools, including:
A step-by-step guide to writing your novel
Templates to help you flesh out and organize your ideas
Character profiles and quizzes to bring your characters to life.
Character bio templates to keep track of your cast
... and so much more!
The Novel Factory software can help you achieve your dream of writing a novel—it teaches you the craft of writing while you complete your manuscript, making you a better writer.
Get complete access to the most comprehensive course on self-publishing for a stunning 93% off from now until November 30th.
With your pass you'll get full, life-long access to the DIY Publishing Course Unlimited—a comprehensive course completely devoted to helping you self-publish your book and build your author brand. Developed by award-winning and bestselling author, Dale L. Roberts, The DIY Publishing Course has over 14 different course offerings, 4 instructors, and dozens of downloads. You'll finally discover how to self-publish all in one place, without the worry of missing any one thing about the business.
Save 50% on any Well-Storied workbook or workbook bundle with the code BLACKFRIDAY50 from Wednesday November 25th until Monday November 30th.
The Well-Storied workbooks cover all areas of writing a novel. Titles include:
The Pre-Write Project
Crafting Incredible Characters
World-Building Warrior
The Novel Planner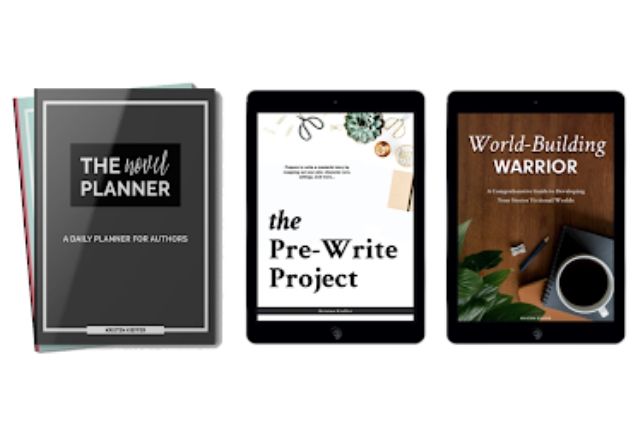 Do you feel like something is missing from your stories? Get the step-by-step guidance you need to craft spectacular novels with Well-Storied's writing workbooks. All workbooks come in PDF format and can be printed or filled digitally, so that you can learn on the go.
If you use Scrivener, but aren't sure you're getting the most out of the software, this is the course for you. Storytelling with Scrivener is a self-paced video course designed to help writers streamline their writing processes and build better stories by harnessing the full power of Scrivener. With over 3.5 hours of on-screen training, this course teaches writers how to navigate Scrivener's interface, make use of its various forms and functions, and customize its features to best serve their unique needs as they work to bring their stories to life.
Between Wednesday November 25th and Monday November 30th enroll here using the code BLACKFRIDAY50 for 50% off.
SPF is your one-stop shop for everything you need to know about self publishing. Their acclaimed courses from leading self publishing experts walk you through everything you need to know to help you make a career from your passion.
Get these three courses worth a total $891 for just $399 in their Black Friday bundle:
How to Write a Bestseller
Cover Design for Authors
How to Revise Your Book
To get the Black Friday bundle price of $399, just shop on selfpublishingformula.com/blackfriday between Nov 27th and Dec 4.
Looking for help with your developmental self-edit?
Between Monday November 23rd and Monday November 30th, get 50% off an Annual Fictionary StoryTeller Subscription with coupon code BLACKFRIDAY2020.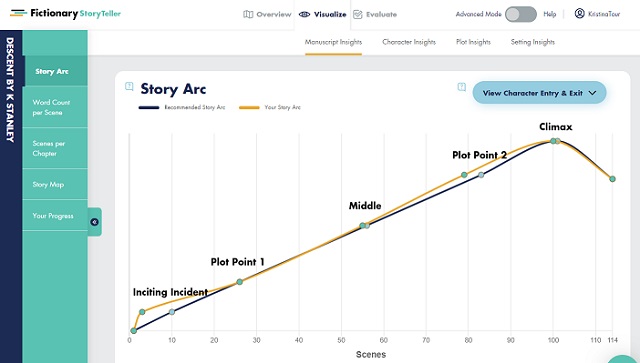 Editing a manuscript is a big undertaking, both intellectually and emotionally. Being thorough can be difficult and time-consuming, but the creative story editing process always pays off. Fictionary StoryTeller makes editing easier by applying universal storytelling structures to each and every scene. Evaluate and revise your manuscript against 38 Fictionary Story Elements to tell a powerful story readers will naturally connect with.
StoryTeller automatically creates powerful visuals by analyzing your manuscript from start to finish. Insights such as the Story Arc provide a 30,000-foot view of your manuscript and quickly highlight structural areas that need improvement.
Are you looking for a revolutionary new World-Building software? Campfire have got you covered.
From Monday November 23rd until Monday November 30th, get up to 55% off lifetime access to Campfire Blaze modules with code BLAZEFRIDAY20.
Campfire Blaze helps you write better stories faster with an integrated Word Processor, Character sheets, Timelines, Locations, Maps, Relationships, Character Arcs, Encyclopedia, Magic, Languages, Items, and more on the way! Build your own subscription for as little as fifty cents or as much as a few dollars! You can also purchase lifetime modules for a one-time fee and own it forever.
With code BLAZEFRIDAY20, you'll get 55% off a lifetime purchase of the Manuscript module, and 33% off a lifetime purchase of the Character module.
Writethemes.com helps writers create beautiful WordPress websites that showcase their writing portfolio, turn visitors into paying customers, and grow their writing business. You can pick from a range of designs to suit your author brand.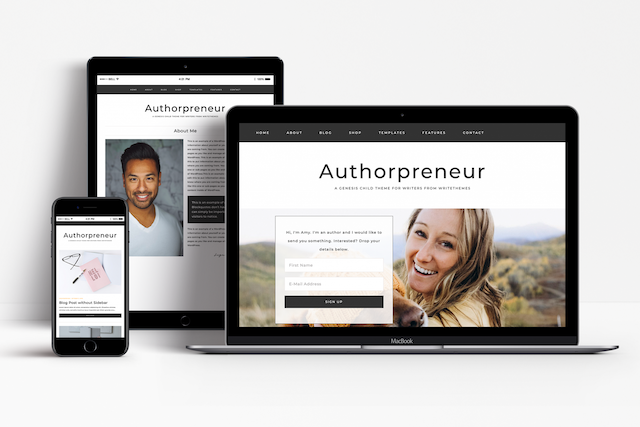 This Black Friday, get 25% off the Authorpreneur theme, aimed at authors (yet-to-be-published and published) who want to sell their books, grow their readership and establish their author business.
Get 25% off with this code BFCM252020 from now until November 30th.
Buy between Monday November 23rd and Monday November 30th to get 50% off The Writing Cooperative's eCourse, So, You're New to Medium.
Writing Cooperative co-founder, Justin Cox, has converted his wildly popular Medium primer into a seven-day guide to Medium mastery. Learn all the tips and tricks Justin learned from growing his Medium following to over 10,000 people. This course will teach you how to became a top writer in multiple categories, including writing, creativity, life, and books.
Click here between Nov 23rd and Nov 30th to enrol for 50% off.
Need a little more structure in your outlining process? Try the Outlining Your Novel Workbook.
Between Friday November 27th and Monday November 30th, you can get 25% off the software with coupon code OUTLINE.
The Outlining Your Novel Workbook computer program is a powerful brainstorming tool for writers. It is designed to guide you in discovering the brilliant possibilities in your ideas, so you can identify those best suited to creating a solid story that will both entertain and move your readers. The software provides an intuitive and easy-to-use fill-in-the-blanks format that will guide you through every step of the process. Creating your own outline is as simple as starting on the first screen, using its prompts and lessons to work through your story in the most intuitive way, and clicking through the tabs at the top to access important sections.
SelfPubCon are offering half-price six-month and lifetime online conference passes when you use the code INDIE50. The offer lasts Monday 9th November until Monday 30th November—get in early and snap up this amazing deal!
SelfPubCon (or the Self-Publishing Advice Conference) is run in association with the Alliance of Independent Authors (ALLi) and runs twice a year in March and October. The conference draws in all the big names from the world of self-publishing, and gives you access to the best authors and advisors out there. As well as access to the live events in 2021, your pass allows you to dive right in to an extensive conference archive featuring self-publishing advisors like Michael Anderlé, Mark Dawson, Ricardo Fayet, Joanna Penn, Orna Ross, and 100+ more.
Not sure where to start with marketing your book on Instagram? This course will help you out.
Between Monday 23rd November and Monday 30th November, you can save 50% when you sign-up with code WPSFRIDAY20
Instagram for Authors is a power-packed course providing authors with all the tools they need to successfully use Instagram to market and sell their books.
The publishing world can feel impenetrable at times. That's why publisher Alexa Bigwarfe has brought together women from the industry to bust myths and share advice at the Women in Publishing Summit.
Get your ticket for $67—that's an incredible 66% off the $197 RRP! This offer lasts from Monday 23rd November until Monday 30th November.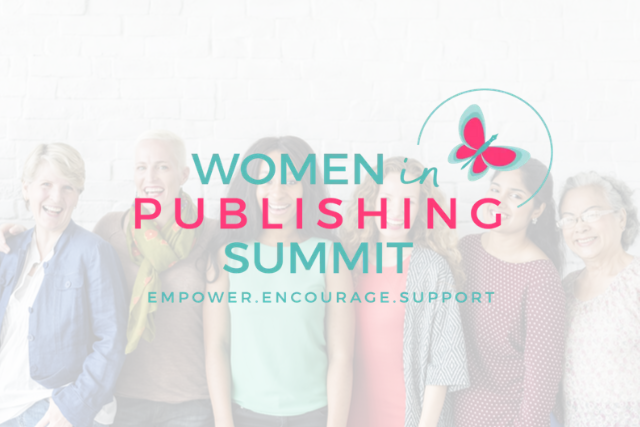 The Women in Publishing Summit is a week-long conference that provides resources and training to authors across all facets of writing, publishing, marketing, and author development. Made by women, for women, the conference not only delivers incredible content, but celebrates the achievements of women in the industry. Plus, you'll get access even more incredible discounts and opportunities from the event's sponsors to help you in the training process.
First Editing's professional editors have assisted over 50,000 authors this past decade. If you're looking for an editor, you'll be in safe hands here.
Get 20% off professional editing services with discount code BLACK20 between Monday 23rd November and Monday 30th November.

First Editing guarantee your satisfaction and deliver your editing on time. You'll get useful, actionable advice that will help you to improve your manuscript ready for submission to a publisher—or self-publication! Plus, you can get a free editing sample of your writing so you can try before you buy.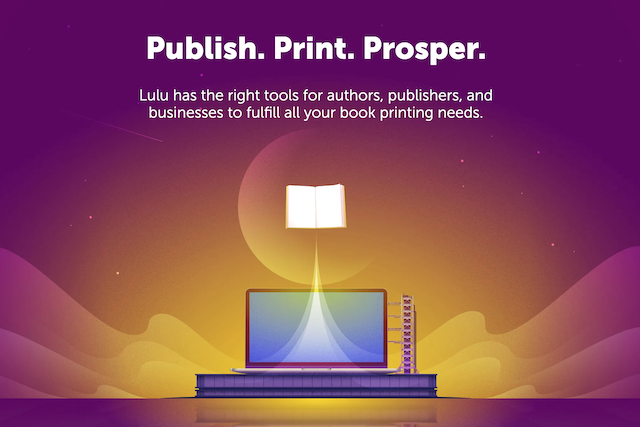 Lulu has the right tools for authors, publishers, and businesses to fulfill all your book printing needs. With everything from print books and calendars to eBooks and comic books, Lulu's got you covered with over 3,000 possible format, color, and size combinations.
Ready to write your best novel yet? One Stop for Writers is a creativity portal that puts powerful storytelling tools and game-changing resources into your hands.
To take advantage of their 50% off discount, simply sign up, add the BLACKFRIDAY2020 code in the coupon box on the subscription page, and then choose the 6-month plan. The offer lasts from Monday 23rd November until Monday 30th November, so don't delay!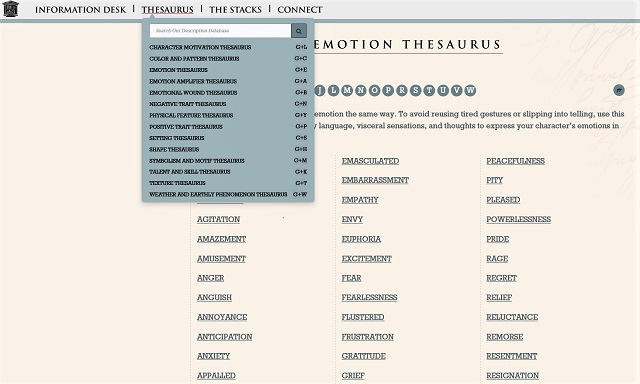 With One Stop for Writers, you'll build characters deeper than you thought possible, stories that capture the imagination, and worlds that your readers won't want to leave.
From their hyper-intelligent Character Builder that guides you in creating fascinating characters that come with their own accurate character arc blueprint, to the largest description database for writers found anywhere online, One Stop for Writers is a truly comprehensive platform. This ideal writing partner is there at every step as you plan, write, and revise, helping you create immersive stories.
The Freelance Writers Den is the online community where freelance writers learn how to grow their income and businesses. It's one of the most popular online resources for writers looking to launch and build lucrative freelance writing careers, and well worth joining whether you're just starting out or looking to improve.
This Black Friday, you can get your first month's subscription for just $9 (that's more than 60% off!). With your membership, you'll have full access to the Den's archive of over 300 hours of trainings. This offer lasts from Tuesday November 24th until Monday November 30th, so get moving!
Publishing your book yourself comes with all sorts of logistical challenges. If you want to print copies of your book, BookBaby gets rid of the hassle.
Use code 100OFFBOOK at checkout when you order over 100 books. Offer lasts Sunday 1st November until Thursday 31st December.

When you print with Book Baby, your book is in safe hands. Their professional teams use the best printing and binding equipment to make sure that your book is produced to the highest standard.
They know that every project is different, but the finish is always the same. You'll get sharp, even ink coverage, bright colors, high quality paper stocks and robust book binding—all delivered straight to your door.
BookBaby have helped print and deliver over 50,000 titles, so you can trust them to do your book justice.
This beautiful, secure writing interface has everything you need to organise, write, and edit your novel—wherever you are.
Use coupon code BLACKFRIDAY20 at payment to get 30% off 12 months on monthly or annual subscriptions. The offer lasts from Monday 23rd to Monday 30th.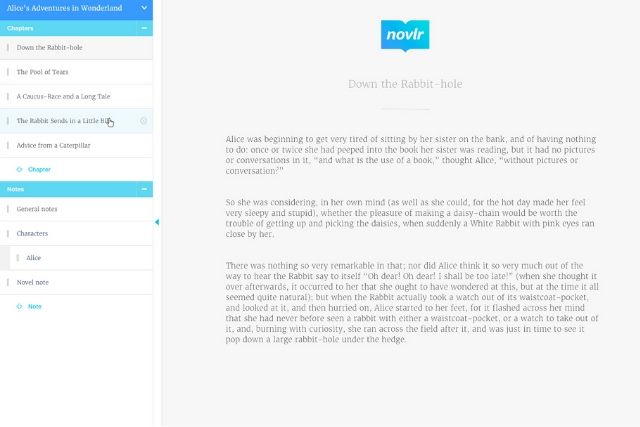 Novlr is built by writers for writers, and is constantly in development. Their team are always working on the features and changes that their writers tell them they need. It is the choice writing tool for over 50,000 authors, loved for its sharp, intuitive writing interface, ease of use, and accessibility from any device, anywhere in the world.
At ProWritingAid, we love Novlr's has distraction-free writing interface. The focus mode lets you remove all but the words; and day, evening, and night modes makes sure it's easy on the eyes, no matter when you write.
Novlr has a free in-app writing course included for those looking to learn something new, freshen up, or get ideas. Plus, you'll get powerful editing tools powered by ProWritingAid to use if you're already at the editing stage. Whatever stage you are in planning, writing, or editing your novel—Novlr will help you do it better.
Need a grammar refresher?
Click here to take your writing to the next level with a comprehensive online grammar refresher course. You can get 40% off the course at checkout for Black Friday, but be quick! This deal lasts from November 27th to November 29th.
Good grammar doesn't make good writing, but good writing demands good grammar. More than 43K students have learned from course creator/instructor Ellen Feld. In this online classroom, when you ask grammar questions, you get grammar answers!
MasterClass's wide range of courses are taught by the world's best writers, fashion designers, actors, chefs, and more. They're wildly popular, and for good reason. These people know their stuff.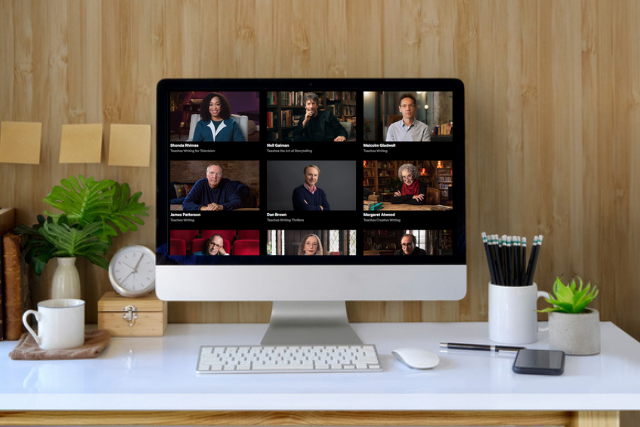 Here are some of our favorite courses from writers:
With 70+ instructors, you get unprecedented access to the world's best. It's available on mobile, desktop, and Apple TV, so you can learn anytime, anywhere.
Storiad make great book marketing accessible to indie authors. They know there is a market for every book and every author, and they'll help you find yours.
You can get 50% off a 3-month Storiad subscription with the code BLACKFRIDAY2020 from Monday 23rd to Monday 30th.
You'll get access to their full suite of marketing tools, allowing you to organize all your backlist, current, and upcoming books into projects within minutes. You'll find all of your metadata, visuals, excerpts, and any marketing information and assets ready to use and in one place.
How long do you spend trying to think of the perfect word? With MasterWriter, they're all right at your fingertips.
If you buy between Monday 23rd and Monday 30th, you can save 50% on a 1 or 2-Year License for MasterWriter for Creative Writers.
You'll get access to their full suite of tools. MasterWriter gives you Word Families, Phrases, Synonyms, Pop Culture, Rhymes, Definitions, a searchable Bible, and Figures of Speech (Metaphors, Similes, Onomatopoeia, Idioms, Oxymorons, Allusions, and Intensifiers). You'll never be stuck for the right word again.
The Write Shop is the online store for writers. Get craft books, writing prompts, apparel, and planners, all 30% off for Black Friday.
Just head to their website between Monday 23rd and Monday 30th to grab a deal.
Ghostwriter School is an extensive curriculum designed for current and future ghostwriters to learn how to become more profitable ghostwriters.
If you shop between Friday 28th and Monday 30th, you can get 60% off everything below (that's $1,200 off!), plus three bonus materials never before released.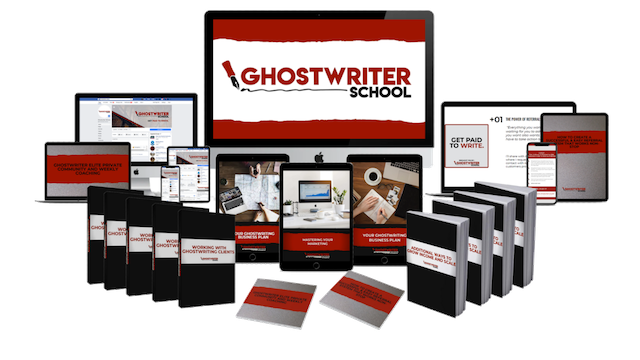 In Ghostwriter School, you'll learn how to write amazing content fast, how to create your ghostwriting business plan, how to market yourself, how to develop your plan for recurring revenue, and more.
Shop between now and Monday 30th November to get your $950 ticket to this VIP Writing Retreat for just $425.
Join author Abigail Kind for a series of live Zoom calls, pre-recorded videos and sessions for you to note down ideas and sketch out structures.
You'll learn the secrets published writers know. Switch from endless scrolling and panicking in front of a blank screen for a smile on your face as you power up the laptop. What do you want to create in your life? It's time to make it happen.
---
What have we missed?
Have you spotted any more great bargains floating around the internet? Let us know in the comments and we'll add them to our list!