Articles about essay writing
by Kathy Edens
Jun 12, 2017
Do you always check your work for repeated or overused words or phrases? I know I don't. Sometimes I can be so close to my writing that I don't notice when I've used a certain word too many times in the space of 3 or so paragraphs. In my mind, it sounds natural.
Read More »
by Julie Petersen
Dec 09, 2016
Argumentative writing is different from other types of papers (such as narrative, descriptive, or cause/effect). With this essay, you should investigate a topic from multiple angles. You'll do that by collecting and evaluating evidence. Then, you'll established your position and support your thesis with indisputable facts. The purpose of this type of academic writing is to convince the reader to consider your point of view.
How exactly do you write a powerful argumentative essay? You're aware of the effect you should achieve, but how do you get there? We have some tips that will help you get better at argumentative writing.
Read More »
by Kathy Edens
May 17, 2016
We know that ProWritingAid users like a bit of writing technology, so this month we begin a new series that looks at some of the best writing platforms out there. With so many options, and more being developed every day, how do you know which one is right for you.  We sent one of our favourite freelancers, Kathy Edens, out to give them all a test run and report back. 
This month, she looks at Ulysses. Scrivener, ILYS and The Novel Factory will also be reviewed over the next couple months. 
Read More »
by Kristin Fracchia
Mar 14, 2016
Many of you are probably familiar with the panic or dread that can accompany the act of having an essay topic dropped in front of you on your desk. Nothing's been written, nothing's even been thought of; all you have in front of you is a topic, a blank page, and the instructions to "write." As a former high school English teacher, I'm convinced the anxiety of not knowing what to write is the reason why so many of my students wait until the last possible minute to write an essay. Under pressure, you have no choice but to get started. But by then, it's too late to write the best essay you could.
The solution is to start as soon as possible. Check out this 5 step prep process that you can apply to any essay you write.
Read More »
by Daniela McVicker
Nov 17, 2015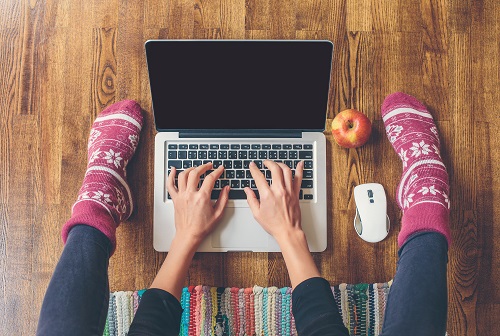 Writing an essay is a challenging undertaking. You have to research, take notes, write an outline, and then turn that outline into a rough draft. Finally, you have to repeatedly edit and refine your rough draft until it becomes a suitable final draft. It can take hours, even days, to complete an essay. Of course, before any of this can happen, you need to come up with a great topic. It may seem like a simple task, but if you cannot think of an essay idea, you can't even get off the starting blocks. So, what do you do when you are stuck and can't think of anything to write about? Here are 5 ways in which you can help yourself come up with a great essay idea. 1. Brainstorming
Read More »
Search in Blog
Subscribe
Article Categories
Our Blog
We love writing. ProWritingAid helps turn your writing into great writing. We publish articles about writing software, writing techniques and other useful information for writers. Subscribe to be notified of new articles.