Grammar Rules
by ProWritingAid
Jan 25, 2016
Your sentences would lie dead in the water without a verb. Verbs are the most important part of your sentence. But how do you select the right verb to get across your meaning? By understanding the different types of verbs and how they're used.What is a verb?
Read More »
by ProWritingAid
Jan 10, 2016
A cliché is a tired, stale phrase or idiom that, because of overuse, has lost its impact. What was once a fresh way of looking at something has become a weak prop for writing that feels unimaginative and dull. Clichés are what you write when you don't have the energy or inspiration to think of a new way to express an idea.
George Orwell in his Rules of Writing said: "Never use a metaphor, simile, or other figure of speech which you are used to seeing in print." Be creative and come up with something fresh. A new analogy or metaphor will make much more of an impression on your readers than a dusty old cliché.
Read More »
by ProWritingAid
Dec 23, 2015
Imagine a road with no street signs to point the way. How would you follow the right route if you didn't have a sign showing you which way to go?
Read More »
by ProWritingAid
Dec 04, 2015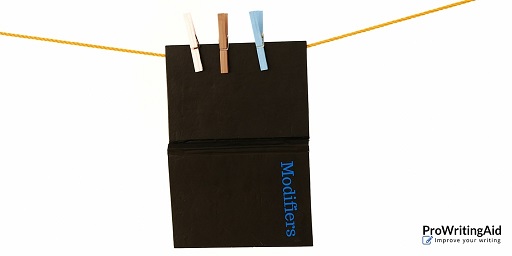 What is a dangling modifier, you ask?
Read More »
Search in Blog
Subscribe
Article Categories
Our Blog
We love writing. ProWritingAid helps turn your writing into great writing. We publish articles about writing software, writing techniques and other useful information for writers. Subscribe to be notified of new articles.